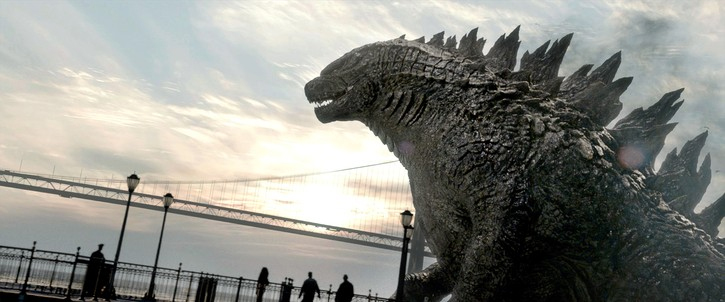 Tim reviews the monster thriller "Godzilla" with Diana Pierce on KARE 11 TV (NBC) in Minneapolis.  See the review of the film, starring Aaron Taylor-Johnson, Bryan Cranston and Elizabeth Olson, below, and read the print version on BringMeTheNews.com.
Also, Tim reviews the movies with Tom Barnard, Terri Traen, Bob Sansevere and Justin Severson on the "KQ Morning Show" on KQRS 92.5 FM. Listen to the reviews here (reviews start at 8-minute mark).
In addition, Tim talked about the film with Rider on 96.3 K-TWIN. Listen below.