Bigger is the operative word for the latest film in director Michael Bay's "Transformers" franchise, "Transformers: Age of Extinction," but not always in the way you would expect.
Can we say once again that there's more than meets the eye?
"It's a lot bigger — the effects are on a different level than anything that we've seen before," actor Jack Reynor told me, joined by co-star Nicola Peltz, in a recent interview. "A lot of the camera work is very dynamic and very new, and at the heart of the film is a really great human story more than anything else."
Opening in 2D, 3D and on IMAX screens nationwide on Friday, "Transformers: Age of Extinction" stars Mark Wahlberg as Cade Yeager, an auto mechanic who makes a discovery that not only draws the Autobots and Decepticons to them, but some very determined CIA agents who have a sinister agenda to carry out. Peltz stars as Cade's daughter, Tessa, and Reynor plays her boyfriend, Shane Dyson.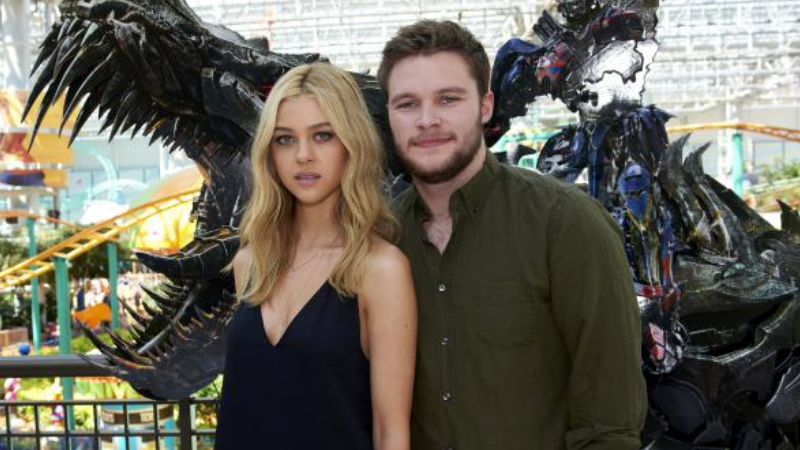 "When we start the film, the Autobots are in exile and are afraid of humans, and humans are afraid of them," Reynor said. "Through the relationship between Mark's, Nicola's and my characters, we try to restore their faith in humanity. It's at different scale. We really hope it's going to be an enjoyable thing for the audience."

The odd part about working on "Transformers: Age of the Extinction," Reynor says, is while he comes from the independent film world, working on this franchise at times was much like work he was used to.

"It was still an intimate environment, because at the end of the day, it was still Mark, Nicola and myself," Reynor said. "That makes it feel smaller than you would imagine. Even though the movie is incredibly big and the effects are on a different level of anything we've seen before, between the three of us, at least, it felt like it was a small environment to work in."

Peltz, who has done green screen work before in big-screen adventure "The Last Airbender," said she was surprised by the amount of practical effects and props used in the film, something that ultimately aided everybody's performances.

"I actually thought there was going to be more green screen than there actually was working on the movie," Peltz said. "Instead, Michael makes these beautiful, huge sets, which are all real, and the car chases and the explosions are real. So having the tools and being in situations where we could use them was really amazing. Of course, we had to use our imaginations when talking to the Autobots and talk to nothing in those cases."

ata-ad-slot="5698087819">