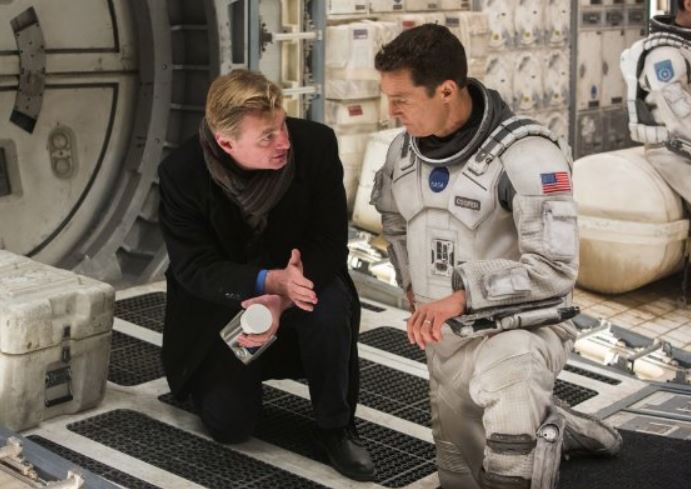 Celebrated filmmaker Christopher Nolan will be the subject of the Walker Art Center's Dialogue and Retrospective series in May in Minneapolis, the museum announced this week.
Nolan, who most recently directed and co-wrote with his brother, Jonathan, the sci-fi blockbuster "Interstellar," will kick off the retrospective, "Christopher Nolan Through Time," with a Dialogue with Variety's Scott Foundas May 5 at the Walker.
The Nolan retrospective  is a huge deal for the Walker, which kicked off its Dialogue series 25 years ago with Clint Eastwood, which I attended. Since then the movie program at the museum has hosted career retrospectives with the likes of Jodie Foster, Tom Hanks, Joel and Ethan Coen, and most recently, "12 Years a Slave" director Steve McQueen.
Read more about the Nolan retrospective here. In addition, check out the interview I did with Nolan for the theatrical release of "Interstellar" last November. The film, which is now available on digital platforms, will be released on DVD and Blu-Ray (Paramount Home Distribution) next week. Also, look out for my interview with Jonathan Nolan for the home video release next week.
See below more about the Christopher Nolan retrospective on the segment I did Friday on KARE 11 in Minneapolis.