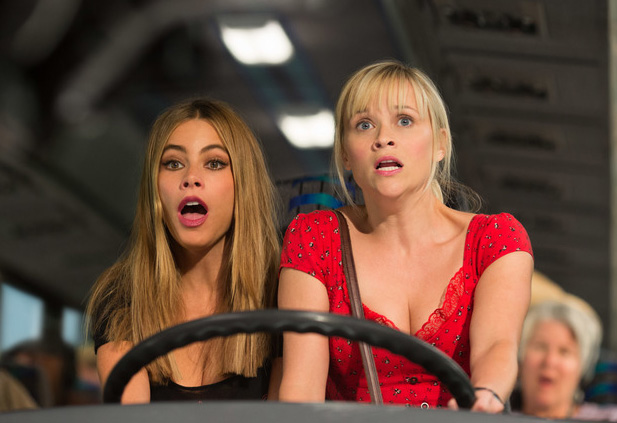 "Hot Pursuit" (PG-13) 1 star (out of four)
The trail goes cold almost immediately for Sofia Vergara and Reese Witherspoon in "Hot Pursuit," a dreadfully unfunny road comedy that's every bit as bad as the film's excruciating trailer suggested it would be. Following a clever opening title scene that shows younger versions of Witherspoon's character literally being raised in the back of her policeman father's squad car, the film takes an immediate nosedive once the actress herself appears on-screen, as she desperately attempts to force humor at every turn.
Witherspoon plays Rose Cooper, a straight-laced, strictly by-the-book Texas police officer inspired by years on the beat with her late father. Tasked with protecting Daniella Riva (Vergara) – the high-maintenance wife of a government informant set to testify against a vicious cartel boss at a Dallas court hearing – Cooper is willing to risk her life to protect the woman, even with would-be assassins and crooked cops only steps behind them.
Given their respective histories on film and television, there's no question that Witherspoon and Vergara can act given the right material; it's just that the regurgitated story in "Hot Pursuit" gives them no choice but to force out their lines in the hopes of eliciting a few laughs.
A somewhat baffling choice for a screwball comedy role, Witherspoon is totally out of her depth as the ever-perky Cooper, and comes off as hopelessly annoying as she rapidly rattles off her dialogue. Meanwhile,  Vergara, who's been quite funny on TV's "Modern Family," seems nothing but uncomfortable as she plays along with the story's antics. At least her character is given a bit of a plot twist, but even as that is revealed, "Hot Pursuit" falls lock-step back into its march toward a predictable ending. Somebody needs to get on the case to investigate how such a disastrous project like "Hot Pursuit" got the greenlight in the first place.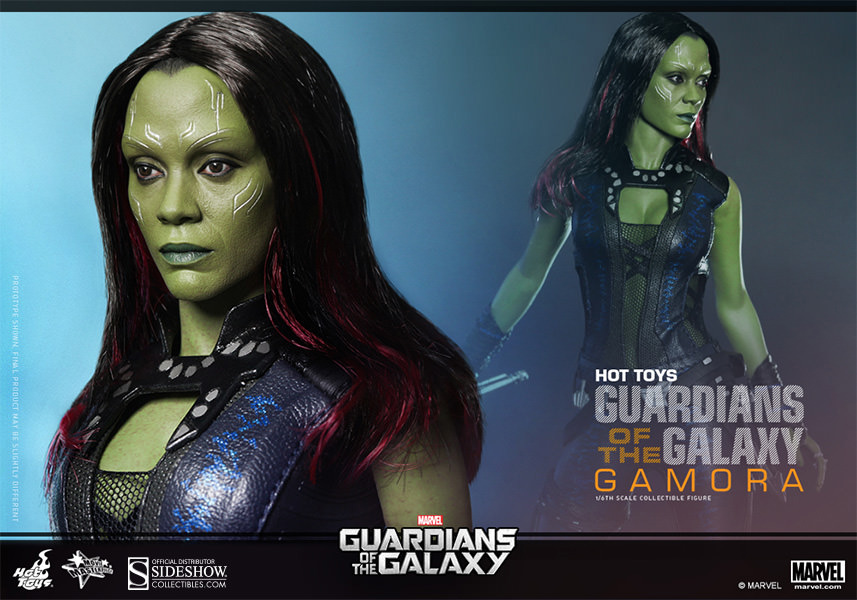 "The D Train" (R) 2 stars (out of four)
Board with caution "The D Train," a dark comedy starring Jack Black and James Marsden that ultimately ends up feeling more creepy and awkward than funny. On one hand, it's a relief that the film avoided the cliches and predictability of the class reunion comedy sub-genre; yet on the flip side, the film is hard to warm up to, since neither Black's nor Marsden's characters are particularly likeable.
Black stars as Dan Landsman, a socially-inept, lonesome loser on his high school class' 20th reunion committee, who's struggling to convince his old classmates to attend the bash in Pittsburgh. Dan's luck appears to change, though, when he by chance spots Oliver Lawless (Marsden) – the most popular guy in his graduating class – on TV one night in a national television commercial.
Rationalizing that more alumni would attend the reunion if they knew Oliver would be there, Dan becomes obsessive about snagging the "big star" to return home. Fabricating a story for his boss (Jeffrey Tambor) to fund a trip to California to reacquaint himself with the "cool kid"-turned-actor, Dan's lies begin to pile lies upon lies, and his new bromance with Oliver quickly begins to spin out of control with completely unexpected results.
Black and Marsden are great at bringing creepy and smarmy vibes, respectively, to "The D Train," but the film will likely find audiences shifting in their seats rather than laughing out loud. There are funny moments in the movie to be sure, it's just that without a clear protagonist in the piece, the film has a hard time gaining any momentum. We know something significant is bound to happen as Dan spins his yarns and Oliver plays along, and that unpredictability is part of the appeal. In the end, "The D Train" is a risky comedy that seems to have all the right elements, but just can't find the right tone.
Tim Lammers is a veteran entertainment reporter and a member of the Broadcast Film Critics Association, and annually votes on the Critics Choice Movie Awards. Locally, he reviews films for "KARE 11 News at 11" and various Minnesota radio stations.