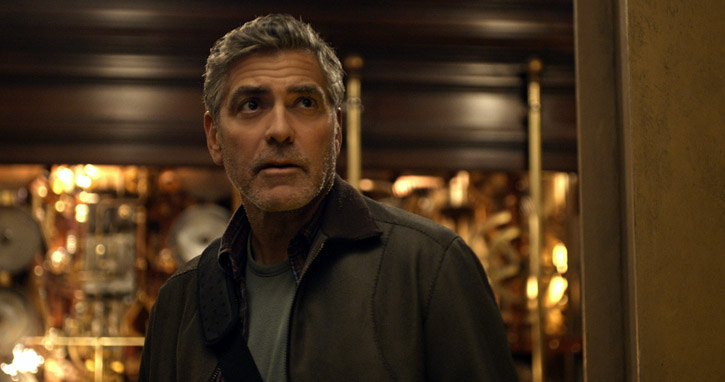 "Tomorrowland" (PG) 2 stars (out of four)
The future is not so bright in "Tomorrowland," a preachy, agenda-pushing sci-fi tale that's tucked within what is supposed to be a PG family mystery adventure film. Directed by the immensely talented Brad Bird, "Tomorrowland" seems more intent on shaming its audiences instead of inspiring them with optimism – something one of the main characters in the film aspires to do. Given the level of talent involved both behind and in front of the camera, the Disney theme attraction-based movie is a huge disappointment.
"Tomorrowland" starts promisingly, with a grown-up Frank Walker (George Clooney) explaining his exploits as a young inventor (Thomas Robinson). Trying to sell his jetpack at the 1964 World's Fair, young Frank has a chance encounter with Athena (Raffey Cassidy), a pre-teen recruiter for "Tomorrowland," a place in the future that houses the best and brightest minds in science and art whose purpose is to build technology for a better tomorrow.
But just as old Frank's story goes sour, optimistic teen Casey Newton (Britt Robertson) steps in and tells her story from a more positive point-of-view. The daughter of a soon-to-be unemployed NASA engineer (Tim McGraw), Casey has the outlook that problems, no matter how big they are, can be fixed – and that comes in handy when Athena also recruits her to Tomorrowland to fix a problem that could drastically affect Earth's future.
"Tomorrowland" seems to borrow inspiration from a variety of different movies, from the studio's own "Rocketeer," Bird's animated classic "The Iron Giant" and "Men in Black" (and in perhaps a bit a coincidence, it also feels a bit like Christopher Nolan's space opus "Interstellar"), yet manages to craft its own narrative. The problem is, the film's approach is wrong-headed and feels jumbled as it goes out of its way not to introduce the big reveal of the plot too early (but you can get a pretty good sense early on in the movie in a scene with Clooney). By the time the motivation presents itself, the remainder of the two-hour, 10-minute film feels rushed.
Without giving away too many details, the film eventually takes on Frank's pessimistic tone, where the leader of Tomorrowland, Nix (Hugh Laurie) says in no uncertain terms that earth is going to hell-in-a-hand-basket fast, and its greedy inhabitants are responsible for it.
It's here where the film turns hypocritical, because Tomorrowland is supposed to be a place where its genius minds can do what they do best "free of politics and real world restrictions," yet the very people bringing the movie to us are too fervently entrenched in their political and ideological causes (er, Clooney) to see it.
Don't get me wrong, while I'm as concerned about the fragile state of our environment as the next person, there's no place in a movie (unless it's a documentary) for actors and filmmakers to spout off their political and ideological beliefs, no matter which side of the aisle they're on – especially a movie marketed to a younger demographic that pretends to be something that it's not.
It's a shame that "Tomorrowland" is such a turn-off from a narrative standpoint, because it does have a lot going for it acting and tech-wise. Naturally, as a science fiction film, "Tomorrowland" has its fair share of awe-inspiring visual effects, from the immediate time shifts from present to future and it's expansive and futuristic landscape, to robots big and small, and thrilling jetpack scenes.
In front of the camera, Clooney is naturally playing Clooney again, but there's no question he's solid at it (although he has one very awkward scene with Cassidy near the conclusion of the film). He's easily out-shined by his younger co-stars, though, including the effervescent Robertson, whose star continues to rise after her wonderful turn in the Steve Carell dramedy "Dan in Real Life"; and Cassidy, whose character is not all that she seems.
Robinson is also terrific as the young Frank, especially in his scenes to kick off the film. It's too bad "Tomorrowland" didn't share its young performers' youthful, un-jaded optimism, because the film would have been a lot better for it.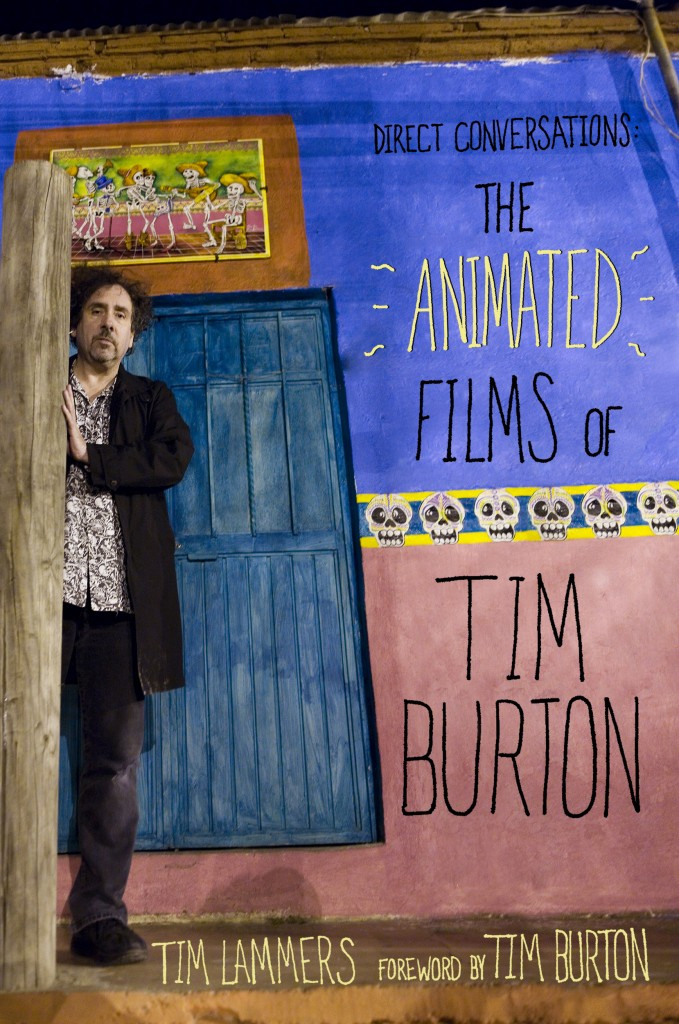 "Poltergeist" (PG-13) 2 stars (out of four)
There are things that go bump in the night in "Poltergeist," but they hardly resonate as loudly as they did in the memorable 1982 original. Instead, this lackluster remake feels like it's going through the motions with few surprises and only the occasional jump-out-of-your-seat scares.
The set-up for "Poltergeist" is virtually the same as the original, as a family of five settles (led by Sam Rockwell and Rosemary DeWitt) into a house in the suburbs that, as it turns out, was built on a former cemetery. Turns out that the relocation of the bodies wasn't as complete as the residents were led to believe, though, and the youngest daughter (an effective Kennedi Clements) – who can communicate with the dead – is sucked through a portal to the netherworld in a closet by the malevolent spirits. Only paranormal experts and a ghost hunter (Jared Harris, in the film's best performance) have the ability to save her, and it's only a matter of time before she's gone for good.
Even though it's a PG-13 film (the original, amazingly, was PG), "Poltergeist" is, well, merely a ghost of the 1982 original. There's no real blood to speak of (the 1982 film had the ghastly "face-off" scene), and instead, director Gil Kenan concentrates on the creep factor with only moderate success. While there's a secret stash of clown dolls that's discovered that's very effective, the poltergeists, when revealed, feel par for the course.
Sam Raimi, who produced the film, would have been a much better choice to direct the film given his "Evil Dead" history, rather than Kenan, whose horror film credits, if you wanted to call it that, directed the animated hit "Monster House." While not bad, "Poltergeist" just feels like a missed opportunity.