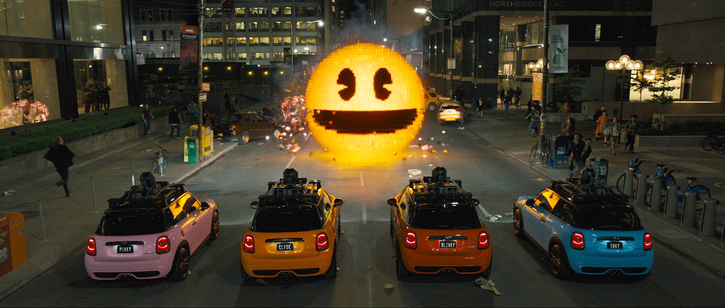 "Pixels" (PG-13) 2 1/2 stars (out of four)
Adam Sandler and Kevin James take a byte out of their pasts as a pair nostalgic video arcade game nerds in "Pixels," a visually-pleasing action comedy that will quickly make you forget the painful "Paul Blart: Mall Cop 2" from James, and about the last 10 movies from Sandler. It's far from a perfect movie, but under the steady direction of Chris Columbus, "Pixels" is entertaining and nostalgic enough to more than pass as pleasing summer popcorn fare.
Sandler stars as Brenner, a home theater set-up man whose never quite been able to live down his loss in an arcade championship to video game hotshot Eddie (Peter Dinklage).While his life has gone sideways, his longtime friend, Cooper (James), has gone straight to the top as president of the United States. Still close with his arcade buddy, Cooper calls on Brenner and his expertise when aliens take the shape of 8-bit, '80s video game characters and begin to attack different places throughout the world on their way to the nation's capital.
A combination of "Wreck-It Ralph," "Independence Day" and "Ghostbusters," "Pixels" will be a huge trip down memory lane for arcade enthusiasts, as the pixilated characters from such video game creations as "Centipede," "Pac-Man" and "Donkey Kong" come to life. Visually, it's stunning, even if the story  gets sillier as the film goes along. It's clear from the outset that "Pixels" isn't supposed to be deep, just fun.
The best part about "Pixels" is its ensemble cast, as Sandler and James step back from their normal lead roles to let people like Dinklage and Josh Gad (as another one of their early '80s video arcade buddies) do the heavy-lifting, comedy-wise. Gad is especially hilarious as a conspiracy theorist who has long lusted after Lady Lisa, the video game warrior babe of his dreams. Filling out the cast is the always sweet Michelle Monaghan as Violet, a single mom who holds a top military position at the White House, and her son, Matt Lintz as Matty, a pre-teen who takes an immediate liking to Brenner and roots for him to win his mom's heart.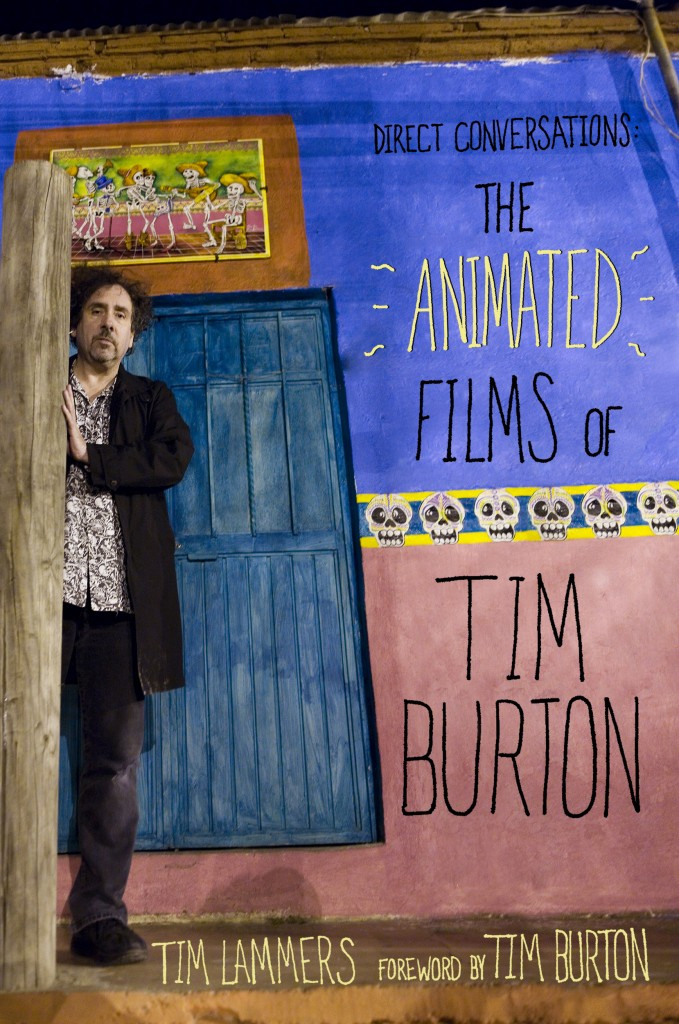 "Southpaw" (R) 3 stars (out of four)

Jake Gyllenhaal delivers a bruising performance in "Southpaw," a gritty boxing drama that delivers some devastating blows, yet ultimately is a by-the-numbers "Rocky"-inspired sports movie that benefits from a stellar cast.

Gyllenhaal stars as Billy Hope, the undefeated light-heavyweight world champion whose career appears to be on the ropes as he emerges from his latest bout bloodied and battered. Taunted by a would-be challenger Miguel Escobar (Miguel Gomez) for a shot at the title, Billy's hot-tempered response leads to a tragic personal loss; and before too long, his once charmed personal and professional life is a complete shambles.

Left destitute and suspended from the ring after an ill-advised comeback, Billy is literally left with nothing as his young daughter (Oona Laurence) is taken by child protective services and all of his assets are taken. Befriending  former trainer Tick Willis (Forrest Whitaker) at his small-time inner-city gym, Billy slowly rebuilds his life, personally and professionally, and with any luck, he'll get a shot at his former glory.

Gyllenhaal is ferocious as Billy, and clearly put his all into physically and mentally transforming into the battered former champion. Apart from one wicked left hook in the narrative early on, the plot is hopelessly predictable; yet the energetic direction by Antoine Fuqua ("Training Day") and inspired supporting performances by Whitaker, Laurence and Rachel McAdams (in a small but pivotal performance as Billy's wife) contribute to the film's big payoff.

d="flashObj" width="640" height="390" classid="clsid:d27cdb6e-ae6d-11cf-96b8-444553540000" codebase="http://download.macromedia.com/pub/shockwave/cabs/flash/swflash.cab#version=6,0,40,0" bgcolor="#FFFFFF">