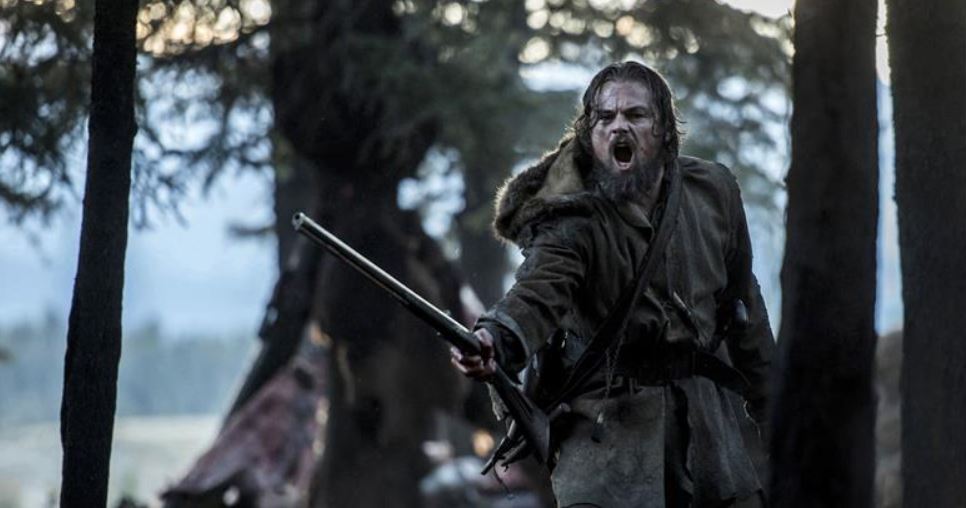 The Oscars have attracted a lot of attention this year over the controversy surrounding the lack of diversity among the nominees, but it's also remarkable in that no clear front-runners have emerged. Since the guild awards – the typical bellwether of what and who will win the Oscar because several guild members are also Motion Picture Academy members – have been all over the place. Sunday's ceremony could yield a few surprises.
Here are my predictions of who/what will win come this Oscar Sunday in the big six categories, followed by who should win.
Best Supporting Actor nominees: Christian Bale, "The Big Short"; Tom Hardy, "The Revenant"; Mark Ruffalo, "Spotlight"; Mark Rylance, "Bridge of Spies"; Sylvester Stallone, "Creed."
Analysis: Bale already has an Oscar, so count him out because winning that second statuette is tough. Hardy was spectacular in "The Revenant" and could pull an upset if "The Revenant" commands the evening. Ruffalo and Rylance gave the best performances in the films they were nominated in, but they didn't have the wicked, metaphorical left hook that powers this year's presumptive winner.
Who will win: Stallone. Idris Elba won the SAG award in this category and wasn't nominated for an Oscar; while Stallone wasn't nominated for a SAG Award, yet is the front-runner here. No matter the oddity, Stallone is clearly in his element in "Creed." Not only does he comfortably slip back into the role, the character has matured with "Creed" and Stallone beautifully captures Rocky Balboa in the twilight of his life.
Who should win: Stallone. He is no doubt a sentimental pick, but there's no question he's strong in the classic role he created 40 years ago. Besides some less-than-stellar films in-between "Rocky" and "Creed," there's no question Rocky Balboa is a career-defining, legendary role, and it should be recognized as such.
Best Supporting Actress nominees: Jennifer Jason Leigh, "The Hateful Eight"; Rooney Mara, "Carol"; Rachel McAdams, "Spotlight"; Alicia Vikander, "The Danish Girl"; Kate Winslet, "Jobs."
Analysis: Leigh gives the performance of her career as Daisy Domergue and was best thing about "The Hateful Eight," but given the outcry over the lack of diversity of this year's nominees, it's very unlikely Academy voters will honor a role about a hateful, N-word slinging murderess. McAdams is good in "Spotlight," but any number of actresses could have been as good in the role if not better. Mara redeems herself from the dreadful "Pan," and while the role is risky, the front-runner has too much momentum.
Who will win: Vikander. The Swedish beauty is Hollywood's co-"It-Girl" along with Brie Larson. She can do it all, from playing the stunning android in "Ex-Machina" to conveying the subtle pain of a woman dealing with her husband transitioning into a woman in "The Danish Girl." She's been the busiest actress of the bunch this year, and will benefit from her SAG win and a performance that's even better than her co-star Eddie Redmayne
Who should win: Winslet. She commands the screen in every film she's in, and delivers along with Michael Fassbender a powerful one-two punch in one of the most under-appreciated films of the year. If she was Oscar-less going into the ceremony, she would win hands-down, but she already has a Best Actress statuette so count her out.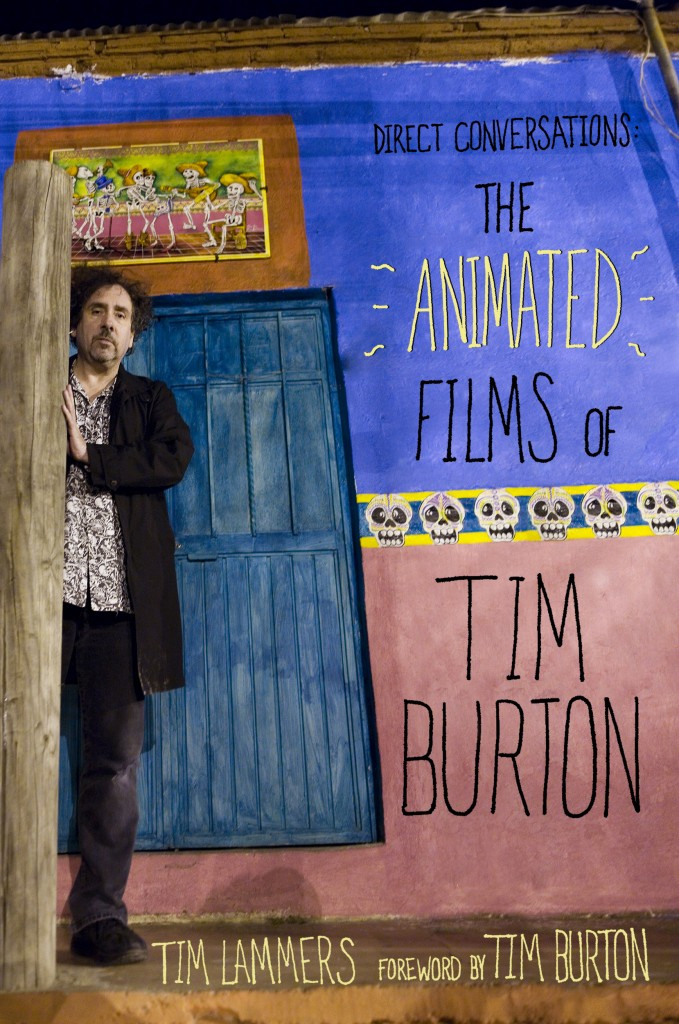 Best Actor nominees: Bryan Cranston, "Trumbo"; Matt Damon, "The Martian"; Leonardo DiCaprio, "The Revenant"; Michael Fassbender, "Jobs"; Eddie Redmayne, "The Danish Girl"
Analysis: Cranston was The King of the Emmys with four Best Actor wins for "Breaking Bad," but the Oscar ceremony, as he will find out, is an entirely different animal. He's great, no doubt, playing blacklisted screenwriter Dalton Trumbo, but he'll go home empty-handed. Only two actors have won back-to-back Oscars in history and Redmayne, last year's winner for "The Theory of Everything," doesn't have a chance of becoming the third. Damon played Damon in "The Martian," and while he is good in the film, he's the weakest of the five nominees and shouldn't even be in the category.
Who will win: Leonardo DiCaprio. He's shredded by a bear, eats raw buffalo liver and sleeps naked in a dead horse carcass. It's everything an Oscar-bait role is made of. Besides, after six nominations (five for acting including this one and one for producing), Academy members will finally come to the conclusion DiCaprio has paid his dues. Plus, his SAG Award and other critic  honors is a pretty clear indicator of how things are going to go.
Who should win: Fassbender. Sure, he doesn't have as rough a go as D
iCaprio in "The Revenant," but he's compelling in a complex, dialogue-driven role as Steve Jobs and electric in every scene he's in. Truth be told, though, Johnny Depp should have been nominated and winning this Oscar for "Black Mass." He's towers above all other performances this year for his menacing turn as vicious Boston mobster Whitey Bulger.
Best Actress Nominees: Cate Blanchett: "Carol"; Brie Larson, "Room"; Jennifer Lawrence, "Joy"; Charlotte Rampling, "45 Years"; Saoirse Ronan, "Brooklyn"
Analysis: Jennifer Lawrence was great in "Joy," but it's the weakest of all her Oscar-nominated performance and her second Best Actress Oscar will be hard to come by; Ronan has been lauded for years by the industry and critics, but will fall short in her first bid for an Oscar; Rampling's nomination is clearly for sentimental reasons and to consider it one of the five "best" is really a stretch. She shouldn't even be nominated.
Who will win: Brie Larson. Hollywood's new "It Girl" (note again the shared honor with Vikander) is saddled with the difficult task of bringing to the fore the true-life horror of a woman held captive for seven years in a storage shed with a young son who was fathered in a sexual assault by her kidnapper. While it's not the best performance of the year, the momentum is with her with her SAG win and virtually every other statuette on the planet this awards season.
Who should win: Blanchett. Like Kate Winslet, she's great in every role and her risky turn has a housewife who has an affair with a younger woman is a head and shoulders above her competition in this category. But having captured two Oscars already – the most recent for Best Actress for "Blue Jasmine" two years ago – getting that third statuette won't come until years down the road for Blanchett. Look how long the Academy made Meryl Streep wait for No. 3 (and she should easily have a half-dozen).
Best Director nominees: Adam McKay, "The Big Short"; George Miller, "Mad Max: Fury Road"; Alejandro G. Inarritu, "The Revenant"; Lenny Abrahamson, "Room"; Tom McCarthy, "Spotlight."
Analysis: Four of the five nominees are worthy, with Abrahamson being the head-scratcher of the bunch in favor of Directors Guild of America nominee Ridley Scott for "The Martian." McKay takes huge strides away from comedy in Scorsese-like fashion and has a great shot sharing a Best Adapted Screenplay Oscar;  and McCarthy, as deserving as he is for "Spotlight," will be honored instead with the Best Original Screenplay Oscar (with co-writer Josh Singer). The race will come down to last year's Best Director winner Iñárritu and Miller.
Who will win: Miller. This will be the biggest upset of the night because the winner of the DGA Award – this year it's Iñárritu – almost always goes on to win the Best Director Oscar. Two things are working against Iñárritu, though: winning back-to-back Best Director Oscars is a rare feat; and recognizing Miller (a previous winner for directing "Happy Feet" in 2007) will be a way of the Academy honoring the film with the second-most nominations this year.
Who should win: Miller. It was the most inventive, expertly-directed film of the year. Given the resources to make the "Mad Max" film he's always wanted to make, Miller brought filmmaking to an entirely new level with his bat shit crazy post-apocalyptic vision.
Best Picture Nominees: "The Big Short"; "Bridge of Spies"; "Brooklyn"; "Mad Max: Fury Road"; "The Martian"; "The Revenant"; "Room"; "Spotlight"
Analysis: It's exceptionally rare for a film to win Best Picture without its director being nominated, so you can automatically count "Bridge of Spies," "Brooklyn" and "Spotlight" out of the race. Academy members will recognize "Room" with Larson's win, and again, "Spotlight's" time to shine will come with a Best Original screenplay win. True, it won the SAG Best Ensemble Award – the equivalent of a Best Picture win – and only for that reason does it qualify for a shot at the top prize. The same goes for "The Big Short," which is a serious contender thanks to its Producers Guild of America win for Best Picture.
What will win: "The Revenant." It's the sort of epic Academy voter's love, and it will have momentum going into the ceremonies with a leading 12 nominations.
What should win: "Mad Max: Fury Road." Cinematically, it's far better than any of its contenders, but don't count on a win because the snobby Academy almost never – apart from "The Lord of the Rings: The Return of the King" – recognizes sci-fi or fantasy. It's too bad, because "The Revenant" is far from being the best film of the year. "Fury Road," "Spotlight" and "The Big Short" are far more deserving.