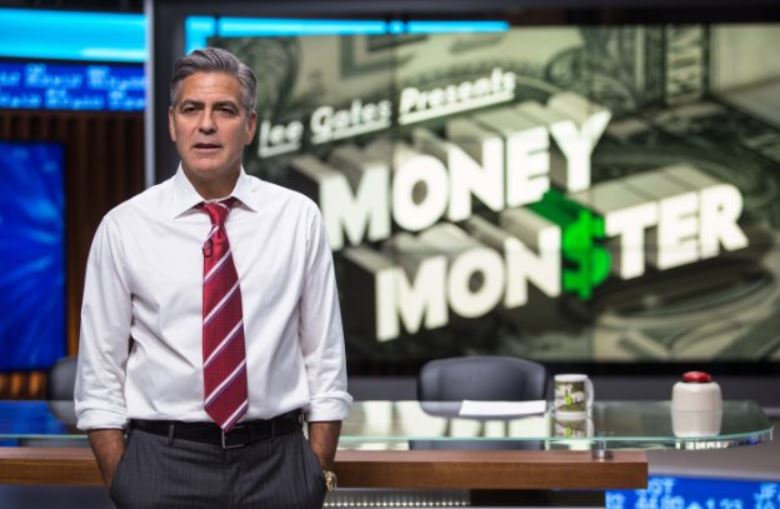 "Money Monster" (R) 3 stars (out of 4)
Director Jodie Foster gets a big return on her investment in George Clooney and Julia Roberts with "Money Monster," an intense hostage drama clearly inspired by the hype and hysteria surrounding real-life "Mad Money" host Jim Cramer and the hypothetical effects his advise has on would-be investors.
The stakes are higher in Foster's cinematic Wall Street world, however, as blue-collar working stiff Kyle Budwell (Jack Reynor) pulls a gun on and attaches a bomb to "Money Monster" host Lee Gates (Clooney) during a live broadcast. With his thumb on a detonator, Budwell isn't interested in recouping his $60,000 investment in a tech company that disappears overnight in a shady, high-frequency trade deal; but simply wants to know how his and other investors' money – to the tune of $800 million – could go "poof" due to a technical glitch. Not only does Budwell want answers from Gates, but from megalomaniac trader Walt Camby (Dominic West), who's mysteriously MIA during his company's most dire hours.
While Clooney, Reynor and Roberts (as Gates' producer who tries to navigate her boss out of the hostage crisis) are impressive in the leads, the true star of "Money Monster" is Foster, who in her fourth turn behind the camera expertly constructs a sharp thriller that finds balance with unexpected bits of humor throughout. While "Money Monster" is far from a perfect movie – the plot becomes far-fetched, if not silly as it unfolds – it's an entertaining film nonetheless.