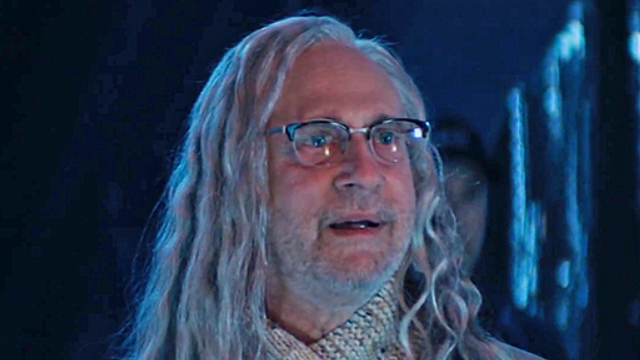 For those who hoped that Brent Spiner's loony yet lovable "Independence Day" character Dr. Brackish Okun somehow miraculously survived the death grip of a nasty alien in the blockbuster film 20 years ago, get ready for a dose of good news.
Dr. Okun was not dead, he was merely sleeping.
Turns out that Dr. Okun, the mad scientist from Area 51, has been in a coma for 20 years. Of course, the kicker is, it's been 20 years since the release of the first "Independence Day" — and Spiner, whose characters over the years include the iconic android Data from "Star Trek: The Next Generation" from TV and film — hopes that fans equally respond to Okun the way they did two decades ago.
"When you come back and do a role 20 years later, the hope is that you don't undermine the fans' affection for the role," Spiner said in a recent phone conversation from Denver. "You hope that they will come out of the theater with the same sort of affection they had for the character that they had for the first time."
Opening in theaters Thursday night nationwide, "Independence Day" is literally set 20 years after the events of the 1996 original, where after two decades of peace, the human race is targeted once again by their long-tentacled foes. The funny thing is, while fans have been uttering words like "It just seems like yesterday" that the first "Independence Day" came out, when Dr. Okun awakens in "Resurgence," it really does feel like yesterday since he's been in a deep sleep since 1996.
"I had a meeting with (producer and co-screenwriter) Dean Devlin when I first got the script and I said, 'You know, the unique thing about this is, for everyone else in the story, 20 years has gone by, but for Dr. Okun, it happened in the blink of an eye,'" Spiner said. "Also, where Dr. Okun in concerned, he was already an anachronism in a way. He was a man of the '60s and is still that.  No matter what sort of changes have occurred, he stays in the same place."
wp-image-303 " src="http://directconversations.com/wp-content/uploads/2014/07/Tim-Burton-Book-2.jpg" alt="Tim Burton Book 2" width="333" height="502" /> Click book cover for info on how to buy!