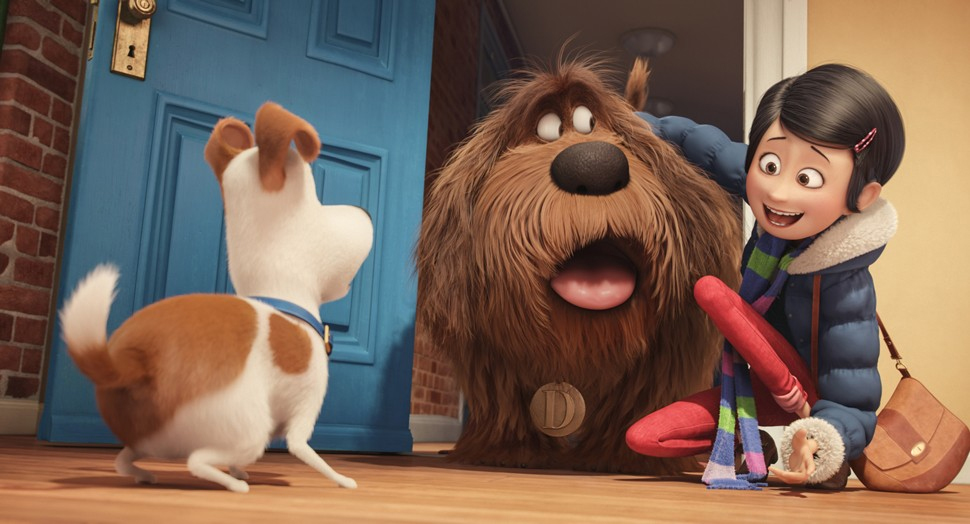 "The Secret Life of Pets" (PG) 3 stars (out of four)
The people that made the Minions are back with another group of crazy creatures with "The Secret Life of Pets," a familiar-feeling yet entertaining tale about what pets really do when their owners leave for work every day.
The story's pretty basic, as a pair of domesticated dogs get lost in New York City and find themselves on the run from Animal Control, as well as a vindictive bunny rabbit and an army of strays who hold a grudge against house pets and the people who own them.
The script is clever,  the animation is brilliant and the voice cast — including Kevin Hart, Louie C.K., Eric Stonestreet, Albert Brooks, Ellie Kemper and a very funny Dana Carvey as the voice of a crabby old Basset Hound named "Pops" — is stellar. Get to the movie on time since a very funny Minions movie short kicks it all off.
"Mike and Dave Need Wedding Dates" (R) 2 1/2 stars (out of four)
Taking cue from such films as "Wedding Crashers" and "Meet the Parents," "Mike and Dave Need Wedding Dates" is hardly original, but truth be told, this gross-out romantic comedy still manages to find its own groove.
Zac Efron and Adam DeVine play brothers who advertise for dates to their sister's Hawaiian wedding online and end up falling for a sneaky plan by a couple of hard-partying best friends (Anna Kendrick and Aubrey Plaza) who nearly ruin everything.
Efron plays it straight while DeVine – who was brilliant in the "Pitch Perfect" movies – steals the show with his infectious brand of high-energy comedy. Kendrick and Plaza's characters are a bit too obnoxious at first, but eventually settle in to round out a surprisingly funny comedy.