A film journalist since 1991, Tim Lammers has done more than 2,000 interviews with major actors, including Meryl Streep, Morgan Freeman, Gary Oldman, Ian McKellen, Ben Kingsley, Denzel Washington, Harrison Ford, Halle Berry, Natalie Portman, Helen Mirren, Jodie Foster, Julie Andrews, Helena Bonham Carter, Angelina Jolie, Hugh Jackman, Tom Hardy, Kathy Bates, Michael Fassbender, Viola Davis, Henry Cavill, Chris Evans, Sigourney Weaver, Ben Stiller, Matthew McConaughey, Daniel Radcliffe, Salma Hayek, Kevin Costner, Emma Watson, John Travolta, Alan Arkin, Michael Caine, Christian Bale, Drew Barrymore, Eva Green, Daisy Ridley, Robert Duvall, Mark Hamill, Carrie Fisher, Zoe Saldana, George Clooney, Samuel L. Jackson and Alan Rickman.
Tim has also interviewed such acclaimed filmmakers as Francis Ford Coppola, Tim Burton, Mel Gibson, James Cameron, Christopher Nolan, Peter Jackson, Sam Raimi, Baz Luhrmann, Ridley Scott, Kenneth Branagh, Rob Reiner, Alejandro Gonzalez Inarritu, James Mangold, Matt Reeves, Rian Johnson, Taika Waititi, Alfonso Cuaron, Rian Johnson, Guillermo del Toro and Sydney Pollack.
Tim is a member of the Broadcast Film Critics Association and annually votes on the Critics Choice Movie Awards. He reviews films weekly on KARE-TV (NBC) in Minneapolis, Minnesota, as well as on radio, on  KQRS-FM (Cumulus)  in Minneapolis-St.Paul. Tim is also a weekly guest on the podcasts "The Tom Barnard Show" and "The BS Show" (with Bob Sansevere).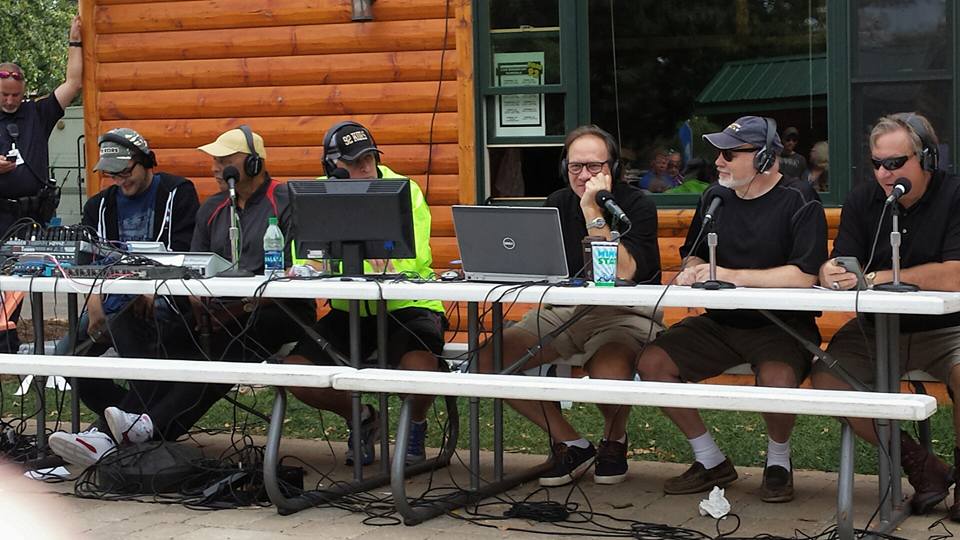 Tim on KQRS-FM at the Minnesota State Fair.
Tim is also a syndicated entertainment writer whose work is carried on 60 TV network affiliate websites across the U.S. by Lakana/Nexstar (formerly the Internet Broadcasting network). Tim's interview features have also appeared on such sites as Esquire.com, D23.com and FEARnet.com, and his interview with "Avatar" writer James Cameron was quoted in TIME Magazine in 2009. Tim also writes movie and television news stories for ScreenRant.com.
In addition to his movie reporting, Tim has also authored the eBook "Direct Conversations: The Animated Films of Tim Burton," which includes a foreword by Tim Burton. "Direct Conversations" features several interviews Tim has conducted in conjunction with Tim Burton's stop-motion animated films over the years. Read more about "Direct Conversations" here.
You can contact Tim at tjlammers@hotmail.com.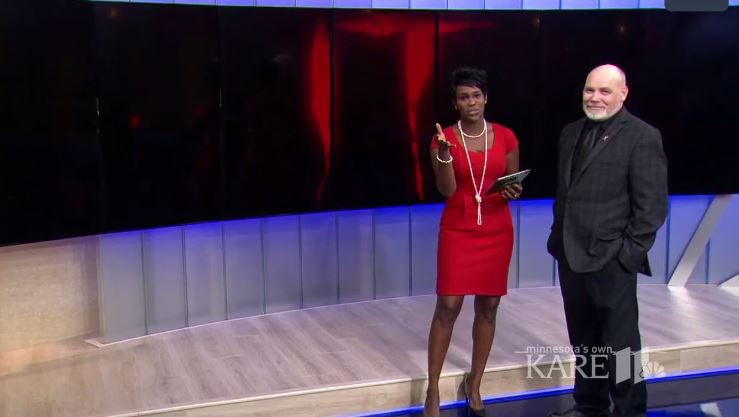 Tim with anchor Adrienne Broaddus on KARE-TV (NBC) in Minneapolis.