Disclaimer: If you like food (and who doesn't?), the new Travel Channel show "Chow Masters" is bound to have a compelling effect on you.
It's going to, well, make you want to chow down.
"That's what we're trying do," co-host Frank Coraci told me, laughing, in a recent interview. "We want to showcase other chefs, get you hungry for their food and have a good time along the way while we're doing it."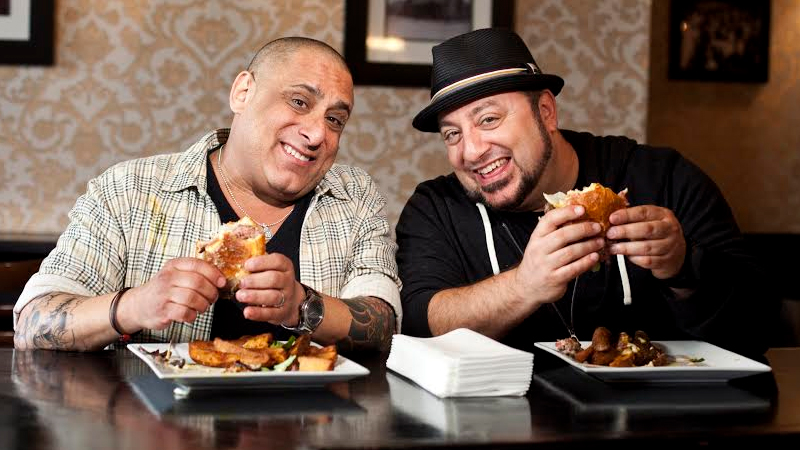 Coraci certainly knows eye for talent. After all, he's the director of several hit comedies, including "The Waterboy," "Click," "Zookeeper" and "Here Comes the Boom." He also directed "The Wedding Singer," starring his frequent collaborator, Adam Sandler, who starred opposite Drew Barrymore. Later this month, the director's latest comedy, "Blended," hits theaters reuniting the trio that made "The Wedding Singer" a smash hit in 1998.
In the meantime, though, "Chow Masters" each week finds three "off the map" food places in different parts of the U.S. Judged on creativity and taste, the winner is awarded $10,000 and a "Golden Skillet Award."  Chowing down with Coraci is Sam DeMarco, aka famed New York City chef Sammy D.
Click HERE to read more of Tim Lammers' interview with Frank Coraci on WCVB.com (ABC, Boston).