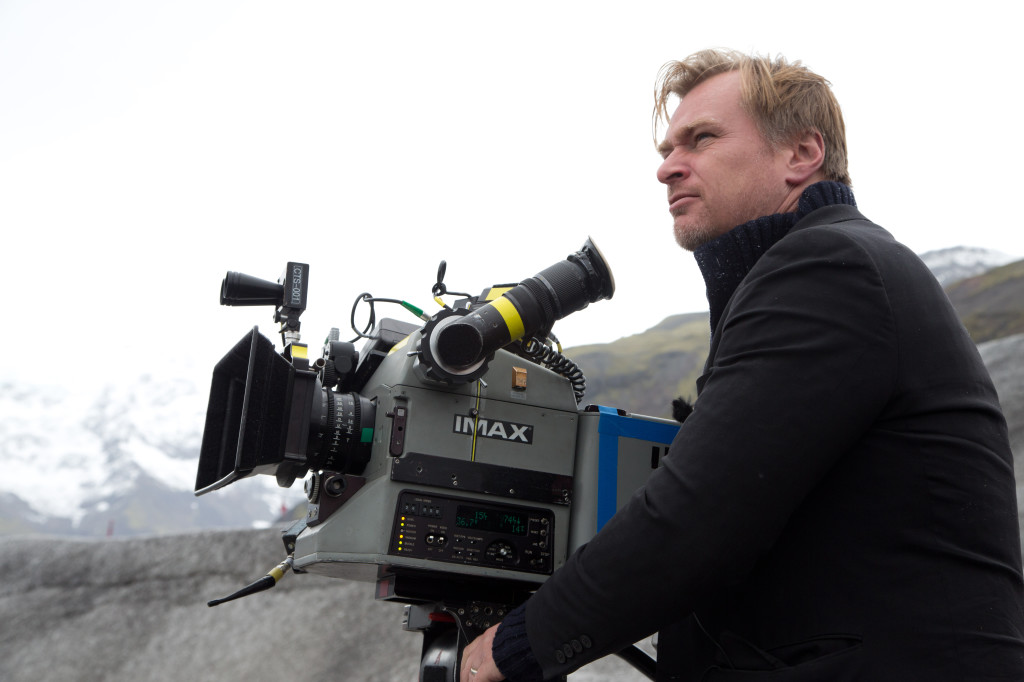 This week I had the wonderful opportunity to see filmmaker Christopher Nolan in Dialogue with Variety's Scott Foundas at the Walker Art Center's film retrospective "Christopher Nolan: Moving Through Time" in Minneapolis.
In conjunction with the event, where all nine of Nolan's films are playing through May 24, I had the opportunity to write for the Walker a retrospective piece on the director based on the interviews I've done with him over the years. Here's an excerpt:
It's only appropriate that Christopher Nolan's May 5 visit to the Walker Art Center came on the heels of the dizzying release of the latest teaser trailer for "Star Wars: Episode VII – The Force Awakens." Fresh off his own trek to the outer reaches of space with the spectacular sci-fi adventure drama "Interstellar," Nolan 38 years ago was, like countless moviegoers worldwide, forever impacted by the George Lucas' 1977 space opera. But unlike most starry-eyed fans, Nolan was inspired to expand the "Star Wars" universe in his own cinematic way, and in doing so, he was inadvertently laying the foundation for a legendary, Lucas-like career of his own as a writer, producer and director.
"I started making Super 8 films when I was 7 years old," Nolan told me in 2006, in the first of four conversations we would have about his films over the next eight years. "My first few films were little action-figure extravaganzas, and soon, as 'Star Wars' came out and changed everything, my movies were 'Star Wars' ripoffs for years, with spaceships and action figures. They were little, mini-epics. It was great fun."
Read the complete interview on the Walker Art Center's website.