"Blade Runner 2049" (R)
Director Denis Villeneuve ("Arrival") fully realizes and masterfully completes "Blade Runner" helmer Ridley Scott's vision in "Blade Runner 2049," an awe-inspiring sequel that's far superior to the 1982 cult classic. Bringing original "Blade Runner" star Harrison Ford back into the fold as well as others from the original film, Villeneuve has achieved the seemingly impossible task of not only achieving the same tone of the original film, but fleshing the story out to meet its full potential.
Picking up 30 years later in a dystopian Los Angeles (LA was already in a state of polluted dreariness in 2019 in the original), "Blade Runner 2049" is populated by more replicants than ever before, which, unlike the original models, have been programmed not to revolt and are as human as they've ever been with an open-ended lifespan. Still, there are renegade models that have achieved what is deemed a "miracle" that threatens to upend the humans' new world order over their synthetic counterparts, so Blade Runner Agent K is dispatched to retire the replicants involved to quell the threat. However, as K embarks on his mission, he discovers a relic that pulls him into a mysterious labyrinth that forces him to question which side he should be aligning himself with.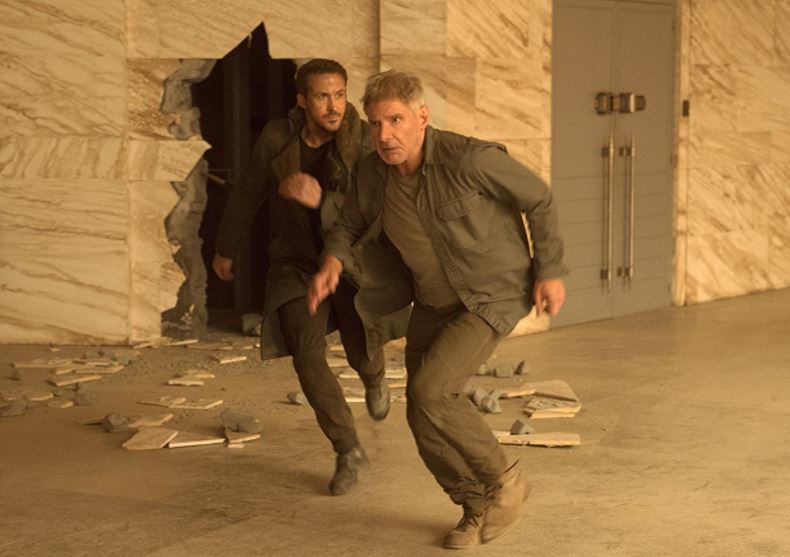 The fascinating thing about "Blade Runner 2049" is that Villeneuve clearly isn't out to reinvent the wheel with the film and make it his own, as much as he's dedicated to completing the open-ended narrative that Scott created with the 1982 film. While there have been advancements in replicant technology in the 30 years since the original, LA remains virtually the same rain-drenched, dreary environment that provided the original with its most distinct vista.
True, Villeneuve does expand the landscape a bit to give "Blade Runner 2049" some light, but even then, the new locales completely fit within the world Scott created 35 years ago. Villeneuve even went so far to scrap the score created for the film by his longtime collaborator Jóhann Jóhannsson to bring about Hans Zimmer and Benjamin Wallfisch to make it sound more like the original.
While spectacular on every level from a filmmaking standpoint, "Blade Runner 2049" has a few missteps, not necessarily with the film itself, but with the expectations it sets up for its audience. Ford is billed as a lead opposite Gosling, yet doesn't show up until 1 hour and 45 minutes into the 2 hours and 44-minute picture; while a couple other principal characters have far-less screen time that fans have been led to believe.
Don't expect more of anybody to show up in a future version of the Blade Runner 2049, though, as Villeneuve, unlike Scott (who has five cuts of the original) has said this is his final director's cut. The cast is stellar across the board, including Robin Wright, Jared Leto, Dave Bautista, Ana  de Armas, Edward James Olmos, David Dastmalchian and Wood Harris. Sylvia Hoeks, a native of the Netherlands, is a particularly a standout as an replicant enforcer.
Lammometer: 9 (out of 10)
Copyright 2017 Direct Conversations.com