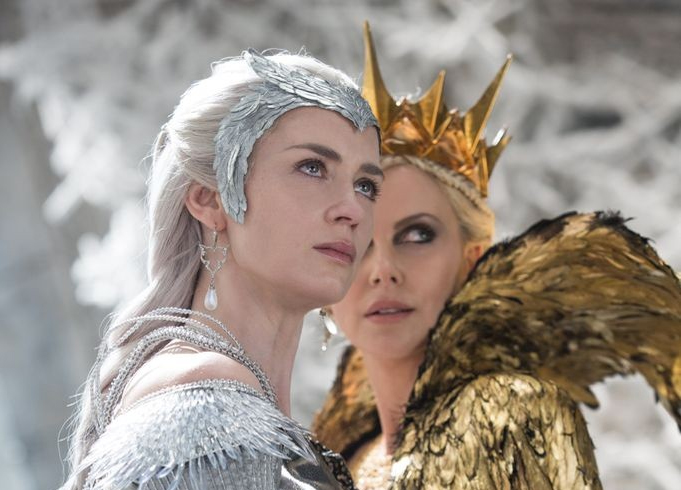 "The Huntsman: Winter's War" (PG-13) 3 stars (out of four)
The stars of "Snow White and the Huntsman" are back – sans Kristen Stewart – in "The Huntsman: Winter's War," a solid prequel/sequel to the 2012 original that adds Emily Blunt and Jessica Chastain to the cast.  Stewart was creatively omitted from the follow-up, which first looks at the origins of Eric the Huntsman (Chris Hemsworth) and the fellow warrior, Sara (Chastain), he grew up with; then skips forward over the events of "Snow White and the Huntsman" as it heads to an epic showdown between Eric & Sara, the evil Queen Ravenna (Charlize Theron) and her sister, the Ice Queen Freya (Blunt), over the all-powerful magic mirror.
While "The Huntsman's" premise – a mishmash of fairy tale characters from "Frozen," "Brave" and, of course, "Snow White" – is hardly original, a talented cast (including the hilarious Nick Frost as one of the Huntsman's dwarf warriors), makes up for the film's shortcomings. "The Huntsman" is far from perfect, but a crowd-pleasing film nonetheless.