Photos: Leah Gallo, courtesy 20th Century Fox
Starting out as Tim Burton's assistant on the space invasion thriller "Mars Attacks!" in 1996, time has been flying, for the lack of better words, at warp speed for filmmaker Derek Frey.
Having worked on every one of Burton's films since, Frey quickly rose through the ranks under the iconic film director to the pivotal role of running Tim Burton Productions and serving as the filmmaker's closest collaborator.
On Burton's latest, the fantasy adventure "Miss Peregrine's Home for Peculiar Children," Frey once again assumes a key role as one of the film's executive producers.
"It doesn't feel like 20 years at all," Frey said Tuesday in a phone conversation in New York City. "Each project brings a set of new challenges and it's been great to be near him on this journey through all these wonderful worlds."
Frey said each year, if not each day, working with Burton brings out a new thing he didn't know about the director before. In the case of "Miss Peregrine's Home for Peculiar Children," opening in theaters nationwide Friday, the biggest revelation was about making the film with more of a back-to-basics approach. There's a reason the cinematic adventure, based on Ransom Riggs' best-selling 2011 novel, feels like vintage Burton. Just like the old days, the filmmaker is relying as much as he can on practical special effects.
"It feels so fresh and looks so different. There's so much of it that's real and practical," Frey enthused. "We obviously did some computer stuff, but we actually went to these locations and I think it makes a difference, visually. In this day and age, where everything is created virtually, Tim wanted to go against the grain and I think it was a great decision of his. You can sense that there's something tactile there and there's something in the room. The brain can just feel it."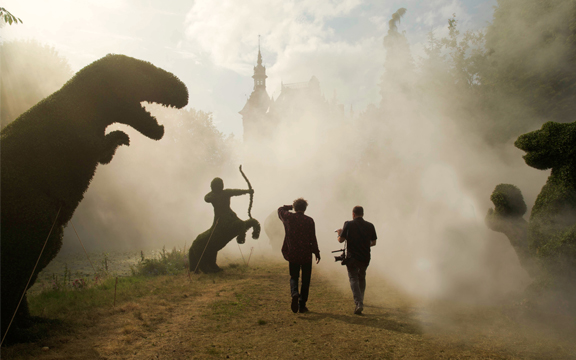 Frey said that the reason he gets on so well with Burton is that they have the same sort of sensibilities — something that Frey said he knew growing up in Pennsylvania.
"I was a fan of Tim's well before I started even thinking that working in this industry would be a possibility. Anybody who knew me in high school and college knows that I loved his films and really identified with the characters he created, being a misfit and a little bit of an outsider," Frey recalled. "I was very fortunate to begin working with him very quickly when I moved to Los Angeles."
Twenty years later, Frey said he still gets excited by the energy Burton creates, and how quickly the cast and crew of each film pick up on it.
"They see that what he creates is a family, and we're all energized by his energy," Frey said. "It's one of the reasons why I've worked with him for so long because he's maintained that same energy and passion. It's incredibly inspiring."
The great thing is, Frey said, is that Burton's audiences get to share in the passion, too. His cinematic influence is worldwide, mainly because the films are something audiences can identify with on a personal level. Burton has felt the same emotions of the outsider as his characters have, and "Miss Peregrine" once again projects the feelings that his fans can grasp onto.
"Tim is not really one that follows reviews and critics — he knows it can be mixed bag," Frey said. "But the people who identify with him, who embrace him films, are the ones who are going to be watching it 10, 20, 30 years from now. They're going to be the ones dressed up as these character on Halloween, and they're going to keep it alive."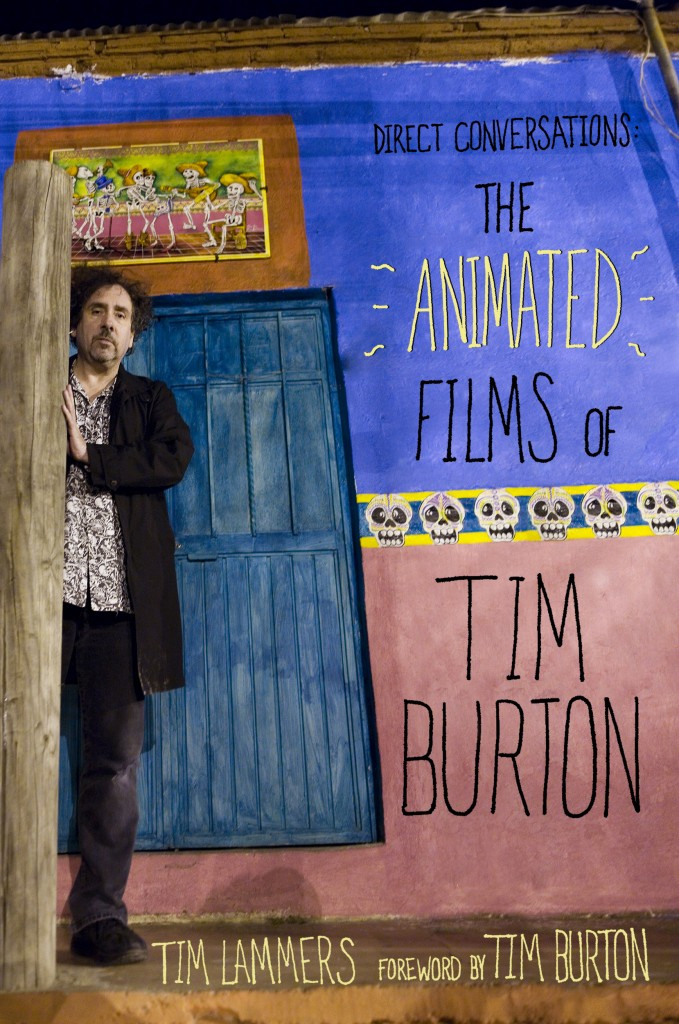 Of course, Frey knows that there are people who don't identify with Burton's work, and that's OK.
"I said to him before, 'The moment you're universally accepted, it's all over.' He wouldn't be the outsider anymore," Frey observed. "As long as he's the outsider, and he has those people who continue to identify, embrace and value these films, me personally, I'd rather be in that place. Look at pictures of his that didn't generate a whole lot of interest or box office 20 years ago, yet are now heralded, like 'Ed Wood.' I'd take that any day. I would rather watch that film from 1994 than any film that came out within a few years of it."
Waters of creativity
Admittedly a guy who can't sit still for too long and is often on the road (fortunately, Frey is married to Leah Gallo, who is Burton's photographer and author/photographer of "The Art of Miss Peregrine's Home for Peculiar Children"), Frey often engages in projects apart from Burton, most notably short films. His latest, the horror thriller "Green Lake," has dominated the film festival circuit this year with more than 30 honors, and the accolades are still rolling in.
Frey said the opportunity to do films like "Green Lake" (inspired by the Hawaiian lore of the  Mo'o — a female, shape-shifting-type of lizard that used to protect freshwater-based systems in the islands) affords him the opportunity to enjoy the best of both worlds. During his off-time from Burton's films, he gets to create his own work.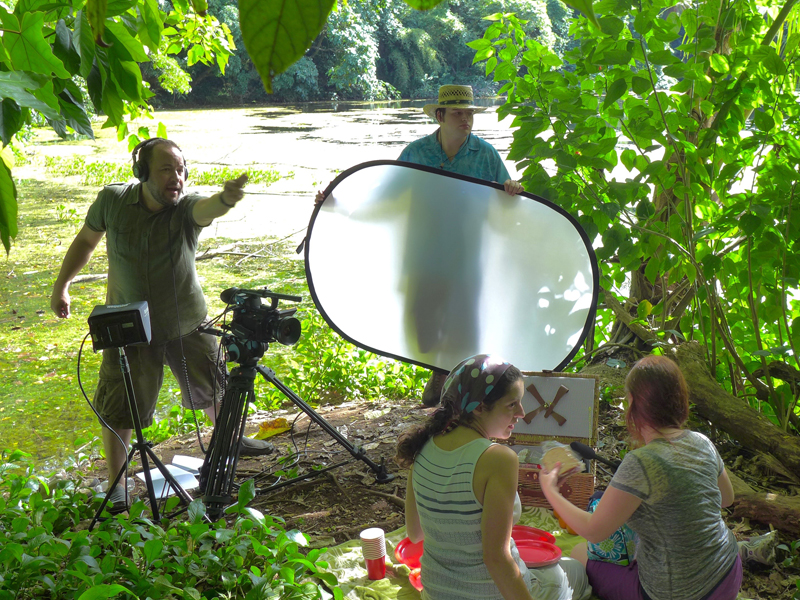 "I need to be creative. I need to tell stories. I need to create something," Frey said. "But at the same time I see the pressures that Tim is under — the pressures of the studio and the system and the deadlines and all the big things that come with releasing a big film — and I want to go the complete opposite direction. I want to do something that I have complete control over. It may be a very, very microbudget, but I have complete control over it. It's kind of like therapeutic in a way."
"Would I like to do that on a greater level someday? Sure," Frey added. "But in the meantime, to be able to help Tim with his films and exercise myself by these microbudget films, I'm very happy with that."