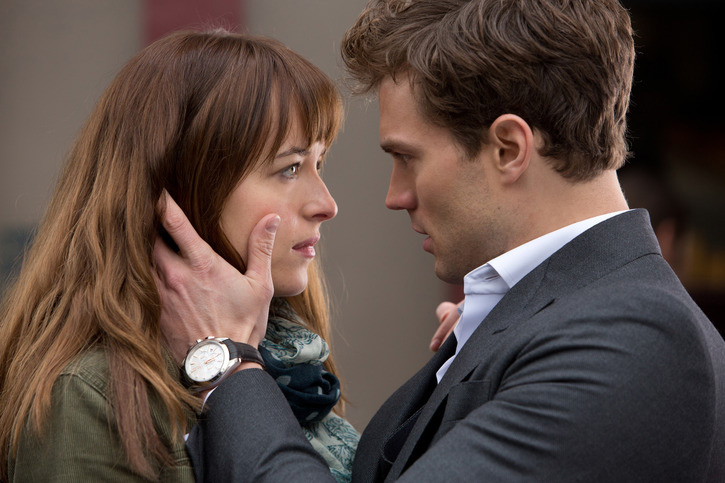 "Fifty Shades of Grey" (R) 1 1/2 stars (out of four)
For those skeptical of the hype surrounding the film version of "Fifty Shades of Grey," you may be disappointed to find out that it isn't laughably bad. That's not to say it isn't bad – it very much is – but just bad in a boring, overwrought soap opera-eqsue  sort of way.
There are some laughs, to be sure – some intentional, some not – and without them, "Grey"  would have been completely without color. Inspired by "Twilight" fan fiction, "Fifty Shades of Grey" – based on the first book in author E.L. James' international best-selling erotic trilogy – fares far better than the promising-but-eventually-dreadful vampire novel-turned-movie series, especially in the lead actress category and the perpetually mopey Kristen Stewart.
For the uninitiated, "Fifty Shades of Grey" follows the "unusual behavior" (as the MPAA describes in its ratings block) of Christian Grey (Jamie Dornan), a steely billionaire businessman who takes a curious interest in Anastasia Steele (Dakota Johnson), an English literature student who fills in for her sick roommate to do an interview with Grey.
Challenging the control freak Grey's answers, Anastasia suddenly becomes the intense focus of the 28-year-old magnate, and a bizarre courtship begins. Even though Christian is reserved, devoid of emotion and proclaims he "doesn't do romance," Anastasia becomes mesmerized with him, only to learn that he wants her to become a "submissive" to his "dominant" in his secret, lurid practice of BDSM (Bondage, Discipline, Sadism and Masochism), which he acts out in his swanky apartment's "playroom." Intensely pursuing Anastasia, Christian – who is clearly damaged goods from previous BDSM and childhood traumas – imposes a literal contract on the woman, which, if she signs, will effectively bind her to fulfill his every desire at any time, no questions asked.
"Fifty Shades of Grey" had the odds stacked against it going in, considering that director Sam Taylor-Johnson was given the daunting task of delivering an R-rated interpretation of a novel deemed by many to be pornographic.  Instead, Taylor-Johnson reportedly tried to make "Fifty Shades" a love story; a baffling interpretation in that it involves sickening behavior that includes beatings (albeit consensual) with a belt, among other bizarre, sexually-infused, control-driven practices.
It's that behavior during the movie's 20 minutes of combined sex scenes that's clearly the most disturbing thing to come out of "Fifty Shades." Thankfully, there's at least one laughable moment in one of the "playroom" scenes, where Christian strokes Anastasia with a peacock feather before lashing her (in a ridiculous slow-motion sequence) with what appears to be a softer version of a cat o' nine tails.
Of course, it becomes clear that Anastasia's quest is to cure Christian of his deviance and heal his pain, which apparently will play out as the film saga progresses. Right now, though, as a standalone film, Christian essentially comes off as a sexual predator who won't stop stalking the innocent Anastasia until he gets exactly what he wants.
As for the film's sex scenes, while there's a fair amount of skin shown, there's no full-frontal nudity involved. In addition, there's really no intensity there, and quite frankly, the scenes are quite boring.
The big surprise of "Fifty Shades of Grey" is that Dakota Johnson – daughter of acting stalwarts Don Johnson and Melanie Griffith – is actually pretty good as Anastasia. She certainly wasn't the first choice of readers to play the virginal, dowdy character (Alexis Bledel topped a lot of fan polls), but Johnson clearly captures the innocence and vulnerability required of the character, although her reactions to experiencing sensuality are a bit overdone.
The person likely to emerge most damaged by "Fifty Shades of Grey" is Dornan. While he has killer looks, he just doesn't have the sort of charisma to command the audience's attention. True, Christian is not supposed to be the most emotional person in the world, but as performed by Dornan, the character is pretty much robotic. Fans who hoped for the casting of Matt Bomer in the title role will leave the theater lamenting "what might have been," had the "White Collar" and "Magic Mike" actor been cast in the role.
Not surprisingly, "Fifty Shades of Grey" abruptly ends with a cliffhanger, hoping to create some sort of feeling of anticipation for the first sequel "Fifty Shades Darker," which reportedly has already been given the greenlight. Instead, it left this writer, anyway, with a confused feeling of, "What is the fuss all about"? Despite that, the movie did keep me questioning what could possibly lead a person down such a sick path, and what could lead another person to almost blindly follow them. With any luck, those questions will be answered in installments two and three. For the time being, my understanding of what "Fifty Shades" is about is just as grey as ever.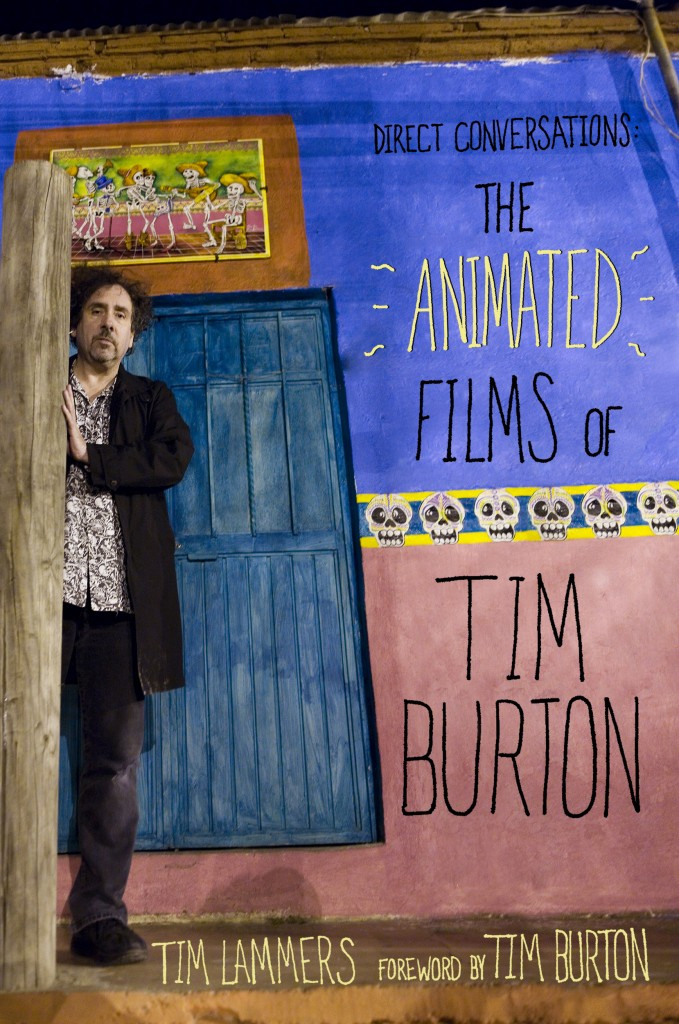 "Kingsman: The Secret Service" (R) 3 1/2 stars (out of four)
"Kick-Ass" director Matthew Vaughn kicks ass again, this time with "Kingsman: The Secret Service" – a dizzying action comedy homage to James Bond and other British super-spy stalwarts like "The Avengers" with a comic movie book twist.
Based on Dave Gibbons' and Mark Millar's "The Secret Service" graphic novel series, "Kingsman" stars the always great Colin Firth as Harry Hart, a veteran agent watching his underground British spy organization dwindle in numbers. After the death of one of his closest colleagues, Harry recruits Eggsy (an impressive Taron Egerton) – the streetwise son of a late spy who saved his life during a spy mission 17 years earlier – to compete for a spot within the Kingsman despite being a social misfit amongst a group of privileged recruits.
Harry his boss, Arthur (Michael Caine), and ace Kingsman trainer Merlin (Mark Strong) must act fast, though, because Valentine (Samuel L. Jackson), a megalomaniacal American billionaire tech genius, is concocting a shrewd marketing ploy to weed out the world's population via an invention that involves millions of his unsuspecting customers.
While its first mission is to entertain with over-the-top action, "Kingsman" is also smart and daring – as co-writers Vaughn and Jane Goldman take satirical aim at the far left and the far right extremes of American society, and sparing no one in the name of political correctness. One target, who won't be revealed here, is particularly shocking – and while the person isn't identified by name, you'll know exactly who he is when you see him.
Blazing through its two-hour and nine-minute run time, "Kingsman" has all cultural sophistication and gadgets and weaponry associated with the Bond films, combined with the hyper-kinetic action and comedy that punctuated the insanely entertaining "Kick-Ass." Vaughn clearly has an eye for casting great actors, too (the winning cast includes an amusing turn by Mark Hamill); and like he did with "X-Men: First Class," the filmmaker strikes a perfect balance between the narrative, the movie's dazzling fight choreography and wondrous visual effects. Get locked and loaded for one of the craziest spy movies you'll ever see: "Kingsman" is a real blast.
Tim Lammers is a veteran entertainment reporter and a member of the Broadcast Film Critics Association, and annually votes on the Critics Choice Movie Awards. Locally, he reviews films for "KARE 11 News at 11" and various Minnesota radio stations.