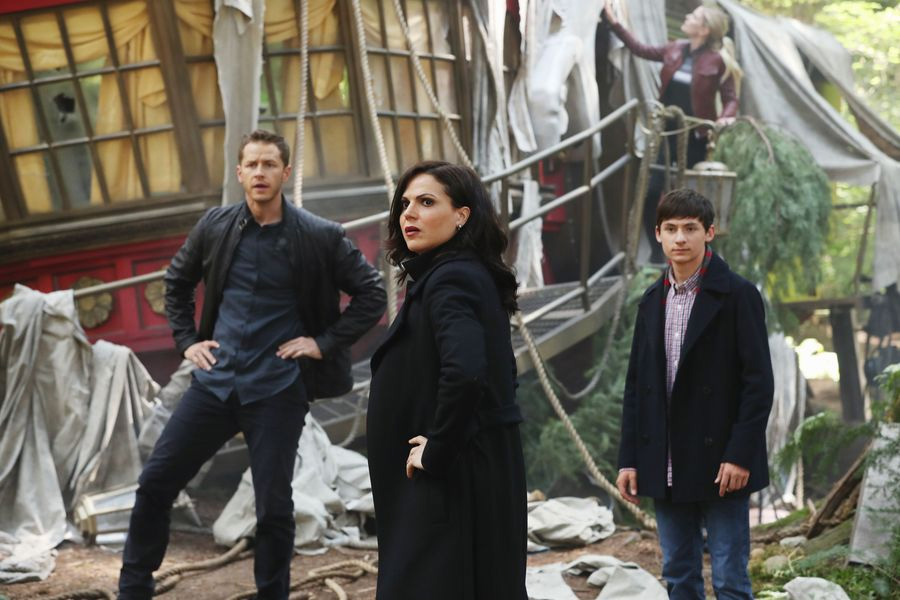 Tim Lammers recently talked with "Once Upon a Time" star Lana Parrilla for D23.com about the upcoming sixth season of the hit ABC series. Here's a preview …
Move over, Regina Mills: The Evil Queen has separated from her Storybrooke, Maine, alter-ego and is returning with a vengeance in the sixth season of ABC's hit series Once Upon a Time. Needless to say, series star Lana Parrilla, who, with delectable deviousness, has brought her evil highness to life since the fantasy romance drama kicked off in 2011, couldn't be more delighted.
Energized by her foreboding proclamation, the Dragon's heart in hand, during the thrilling conclusion of Season 5 ("This is a war, and it's just begun. The Queen … is back"), Parrilla is currently in production on the series in Vancouver, Canada. She recently took time out of her busy schedule to talk with D23 and give the legions of Once Upon a Time fans an idea of what to expect when Season 6 premieres on September 25.
D23: Congratulations on Season 6. When you first started, was it the goal of the cast and crew to mainly concentrate on the work of the first season in hopes that the show would find an audience, or did you have your sights set on Season 2, 3 and so on?
Lana Parrilla (LP): I have to say, I had a really good feeling at the start that we were going to go six seasons. I don't know how far we're going to go beyond this, but I had a good feeling early on about six. I think it was when I was saying goodbyes to family and friends in L.A. (getting ready to return for Season 2). Ginny Goodwin and I had a going-away party before we left to go to the set in Vancouver, and I just remember my goodbyes being longer and more emotional than other goodbyes. I looked at Ginny and said, "I think we're going to be up here in Vancouver for awhile," and she said, "Let's hope so," because we loved the show and wanted it to be successful. I would say to [creators] Adam Horowitz and Eddie Kitsis all the time, "We're going to make it to six seasons," and they were like, "Come on, don't jinx it!" I said, "I'm not jinxing it. I'm just really confident!"
D23: Judging by the awesome trailer for Season 6 that debuted at San Diego Comic-Con in July, you can't help but come away with the feeling that this is going to be a big season for the Evil Queen.
LP: Yes it is. There's a lot happening with the Evil Queen and Regina—and their face-off—which is fun to do. I can say that the Evil Queen is the real opposition for the heroes this season, and she has her hands in everything right now. She's really creating turmoil in everyone's lives, which is fun for me to play.
Read Tim's complete interview with Lana Parrilla on D23.com.