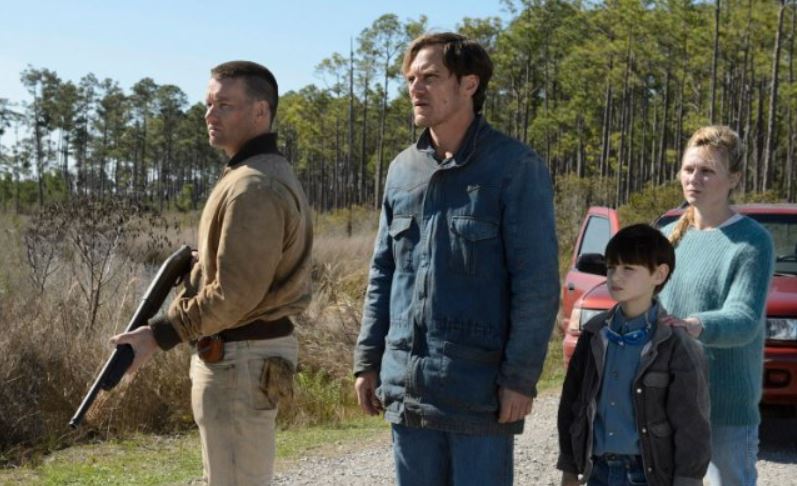 By Tim Lammers
"Midnight Special" (PG-13) 2 1/2 stars (out of four)
Writer/director Jeff Nichols partially channels "Close Encounters of the Third Kind" with uneven results in "Midnight Special, an indie sci-fi thriller that keeps you at arm's length for most of the film, only to deliver an underwhelming payoff. Michael Shannon stars as Roy, the desperate father of an 8-year-old boy (Jaeden Lieberher) who has otherworldly abilities. Escaping a religious cult that believes the boy is their savior, the two, along with Roy's best friend, Lucas, find themselves also on the run from the NSA, which perceives the boy as a weapon because he can bring down objects out of the sky. Roy has different plans, to bring his son to a specific location for reasons unexplained.
Although "Midnight Special" is slow to and uneventful at times, it's almost a relief that it's also not overwhelmed by special effects, especially given the genre it has originated from. Even though the cast – which also includes Adam Driver, Kirsten Dunst and Sam Shepard – is stellar all around, the film seems empty when all is said and done. Ultimately, "Midnight Special" is not special, but merely above average.
"I Saw the Light" (R) 3 stars (out of four)
Loki actor Tom Hiddleston puts aside his usual brand of mischief to take on a risky performance of an American music icon with "I Saw the Light," a biopic about Hank Williams' rise and untimely death at the age of 29 in 1953. The film largely centers on Williams' struggle with alcoholism and his relationship with his first wife, Audrey (an excellent Elizabeth Olsen) and how their tumultuous marriage effectively inspired the country and western star's classic songs.
Interview: Tom Hiddleston, Elizabeth Olsen talk 'I Saw the Light'
Hiddleston, who also sings such Williams classics as "Cold, Cold Heart" and "Your Cheatin' Heart," is spectacular in the film, yet somehow we come away from "I Saw the Light" with little insight into what tortured Williams' soul to begin with. There's no question he was a creative genius, but the film doesn't fully explain why.