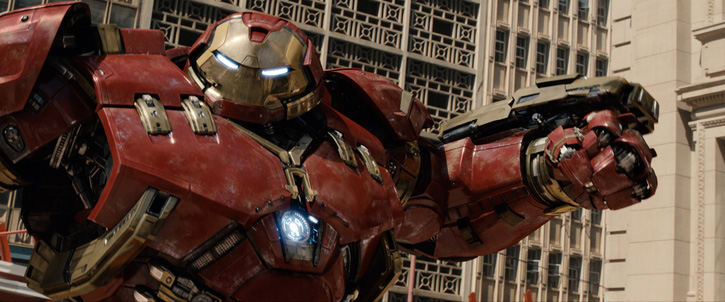 "Avengers: Age of Ultron" (PG-13) 3 1/2 stars (out of four)
Earth's mightiest heroes are disassembled and reconfigured in an exciting new way in "Avengers: Age of Ultron," a thrilling, complex and action-packed sequel to the overrated 2012 original.
Once again written and directed by Joss Whedon, the hotly anticipated follow-up to "The Avengers" delves deeper into the fragile psyches of the seemingly unstoppable band of superheroes. It also skillfully blends a new villain and additional super-powered characters to the mix, thereby distancing it from any potential threats of sequelitis. The progression of the narrative feels natural and doesn't try to rest in any way on its laurels, even though the film is a sure-fire box office blockbuster.
"Age of Ultron" picks up in the fictional Eastern European country of Sokovia, where the villainous organization HYDRA holds Loki's scepter from the first "Avengers" film in their bid to develop weapons of mass destruction. The team recaptures it, but thanks to the wicked, mind-altering powers of Wanda Maximoff (Elisabeth Olson) and hyper-speed of her twin brother, Pietro Maximoff (Aaron Taylor-Johnson), a trap is set by Hydra when Tony Stark (Robert Downey Jr.) uses the scepter's power to jumpstart his dormant global peacekeeping "Ultron" program. Stark has the support of Bruce Banner/Hulk (Mark Ruffalo), but the rest of the team – Captain America (Chris Evans), Thor (Chris Hemsworth), Black Widow (Scarlett Johansson) and Hawkeye (Jeremy Renner) feel left out in the dark.
The final execution of the program, which helps Stark finally realizes his goal of artificial intelligence, ultimately manifests itself in a super robot named Ultron (voice of James Spader), who not only wants to kill his creator, but rule the Earth after he realizes his plan of global annihilation. And that's especially a big problem when the Avengers as a team find themselves at breaking point, where loyalties are questioned and trust becomes a big issue, since members of the group have different ideas on how to proceed with stopping the enemy and creating a peaceful future.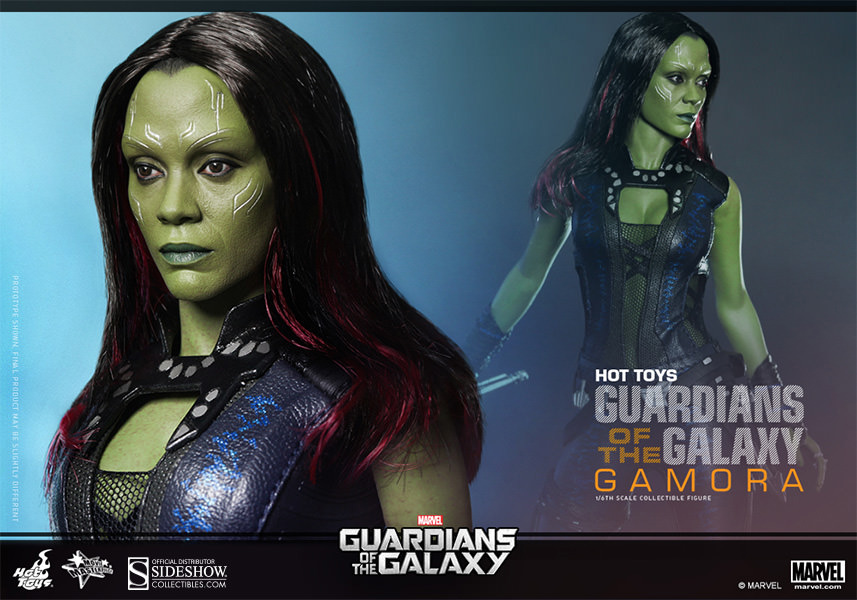 Coming in at just over 2 hours and 20 minutes, "Avengers: Age of Ultron" doesn't feel too long, but rather a complete story because Whedon wisely uses his time to weave in the darker, complex vignettes of each team member in between all the action. For this reason, the film has more of a Christopher Nolan "Dark Knight" sort of edge to it, making the narrative that much more satisfying. While there are plenty of gags and laughs in the "Age of Ultron," to be sure (a burgeoning romance between Hulk and Black Widow spurs some saucy humor, and there are also running jokes about Cap's clean-cut demeanor and Thor's hammer), it's just refreshing to see that Whedon has adapted to the darker path of the Marvel movie series, where life for its superheroes moves onto shakier ground.
Of course, "Age of Ultron" is packed to the hilt with action, and the special visual effects are about as good as it gets. Particularly impressive is how the fluidness of the metal-based Ultron allows for some expressiveness, and you can really feel Spader's smarmy characterization flowing through it. The hotly anticipated Hulkbuster scene is also hugely entertaining and diehard fans will definitely not be disappointed.
While the core cast of "Age of Ultron" delivers as expected, it's exciting to see the introduction of new Marvel Universe characters to the mix like Vision (Paul Bettany) — who is a particularly thrilling addition — and the Maximoffs, who are finely realized by Olsen and Taylor-Johnson. And, without revealing too much, it's great to see a hint of how the Avengers team is undergoing changes as the film series heads into the two part "Avengers: Infinity War" chapters coming in 2018 and 2019. There will be more in between, though, with "Ant-Man" (in July) and more "Captain America" and "Thor," because the Marvel Universe is an expansive one – and we can't get enough of it.
Tim Lammers is a veteran entertainment reporter and a member of the Broadcast Film Critics Association, and annually votes on the Critics Choice Movie Awards. Locally, he reviews films for "KARE 11 News at 11" and various Minnesota radio stations.