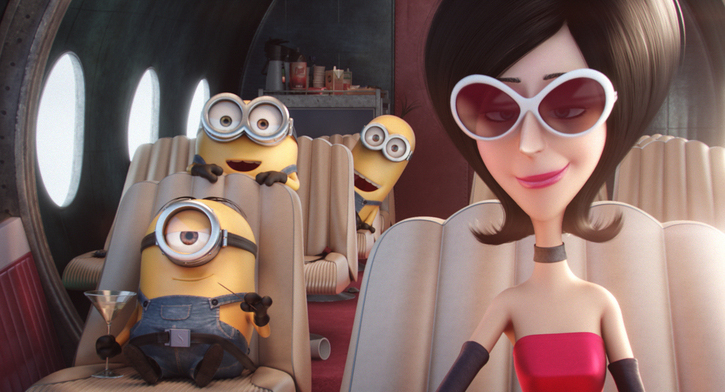 "Minions" (PG) 3 1/2 stars (out of four)
Those yellow, pill-shaped henchmen are back with another healthy dose of laughter in  "Minions," a clever, hilarious prequel to the "Despicable Me" movies. An origins story that traces the lovable characters' long and winding road throughout time to finding their evil boss, Gru, "Minions" may not have the emotional bite that the first "Despicable Me" movie had, but like that original and its sequel, it's still highly entertaining.
"Minions" starts at the very beginning, where oodles of yellow, cell organisms form into the Minions we know and love, only to emerge from the ocean during pre-historic times. Their sole purpose is to find and follow an evil boss, and they instantly find one with a T-Rex. Of course, being the bumbling Minions they are, things don't fare well for the new leader, so the jibber-jabbering creatures wander through time and various, nefarious leaders, until they settle into some polar confines where they try to lead themselves.
Quickly becoming bored, three of the henchmen – Stuart, Kevin and Bob – head out to find new evil leadership, ending up in Orlando in 1968 at a convention of bad guys. It's there that they stumble into serving the world's first female supervillian, Scarlett Overkill (voice of Sandra Bullock), who makes a living making big heists with her high-tech gadgetry. Jetting over to England, Scarlett commands her new  trio to steal the crown of Queen Elizabeth, or meet a nasty fate.
Starting out as supporting players in "Despicable Me" in 2010, it became quickly apparent that the Minions would eventually merit their own movie, and as the marquee players, they don't disappoint. Even though it's hard to interpret nine-tenths of what they're saying, you still get the gist of what they're getting at, and even if you don't, they're a laugh-riot nonetheless. True, the film doesn't have near the substance of its "Despicable" predecessors (what do you expect with characters obsessed with bananas?), but it really doesn't matter. The operative word with this movie is fun, and there's lots of it.
Coming in all different shapes and sizes (yet with the same effervescent personalities), the Minions may very well be the best original characters the big screen has seen in the last decade. They have rare dual appeal that have the ability to make adults and kids crack up in equal measure. Amazingly co-director Pierre Coffin (who also co-directed the "Despicable Me" films) voices all the Minions, and despite the fact that their language is mostly unintelligible, he's a head-and-shoulders above his fellow voice cast members, including Bullock, John Hamm, Allison Janney and Michael Keaton.
While "Minions" is a great movie for all audiences, it will especially will play well with baby boomers, as the film, set mostly in the late 1960s, has a smattering of classic tunes and pop culture references from the era. It's a real blast from the past that will leave you wanting more. Make sure to stay to the very end of movie's credits for a great scene that once again makes the best use of the film's 3-D format.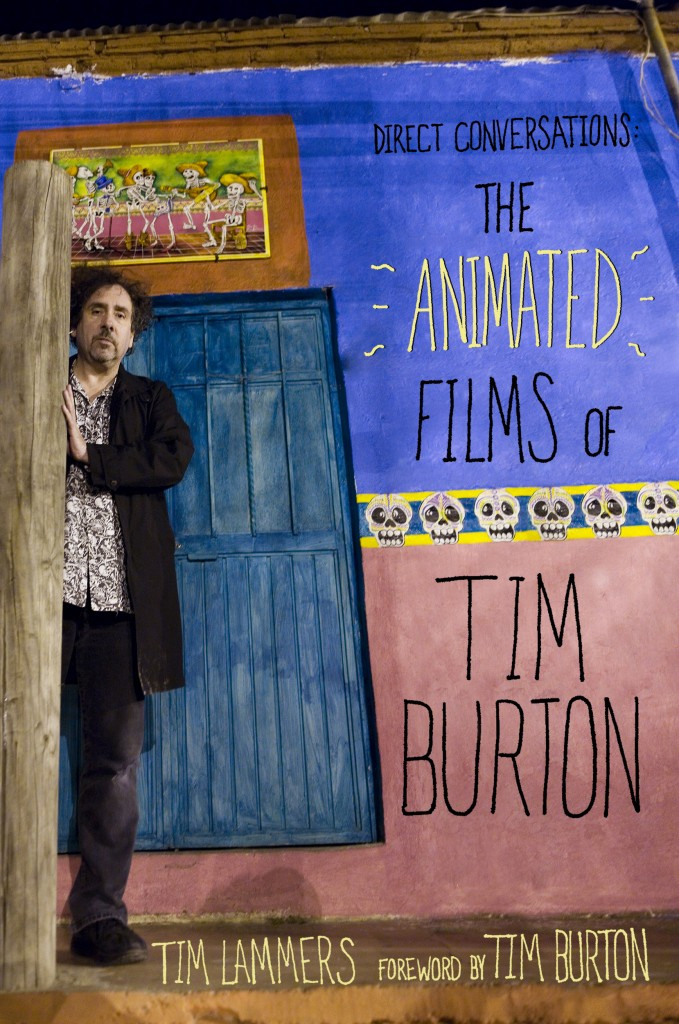 "Self/less" (PG-13) 3 stars (out of four)
Ryan Reynolds and Ben Kingsley had their minds in the right place when signing on to do "Self/less," a solid, thought-provoking sci-fi thriller about the consequences of transferring one's consciousness into another person's body. It's not a completely original idea, yet thanks to the level of talent involved in front of and behind the camera, "Self/less" manages to rise above similarly-themed films.
Kingsley stars as Damian Hale, a building tycoon with terminal cancer who has six months to live at best. Rich beyond his wildest dreams yet a man filled with regret over the estranged relationship with his adult daughter (Michelle Dockery), Damian decides to undergo a radical procedure that would end his life, yet transfer his consciousness into a lab-grown adult body (Reynolds).
Given "anti-rejection" medication by the scientist (Matthew Goode) who performed the procedure, the now 35-year-old Damian has an episode of strange visions and flashbacks when he doesn't take a pill on time, leading him to the shocking discovery of his new body's origin – and a secret organization that will stop at nothing to keep their secrets from getting out.
Directed by Tarsem Singh ("Mirror Mirror," "Immortals"), "Self/less" is visually stunning, and has a foreboding tone and great pacing until it's third act, when the story begins to get a bit confusing and starts to feel too long.
The acting, however, is terrific throughout, especially by Kingsley (who is, unfortunately in the film 15 minutes at best) and Goode, who brings the perfect air of mystery to the scientist who heads the mind-bending procedure. Reynolds, who doesn't get enough credit as a dramatic actor, aptly fits the bill in the lead, and throws in some fancy fight moves, to boot. "Self/less" is not a perfect film, but there are enough twists, turns and exciting action sequences to keep your brain occupied for the film's nearly-two hour run time.