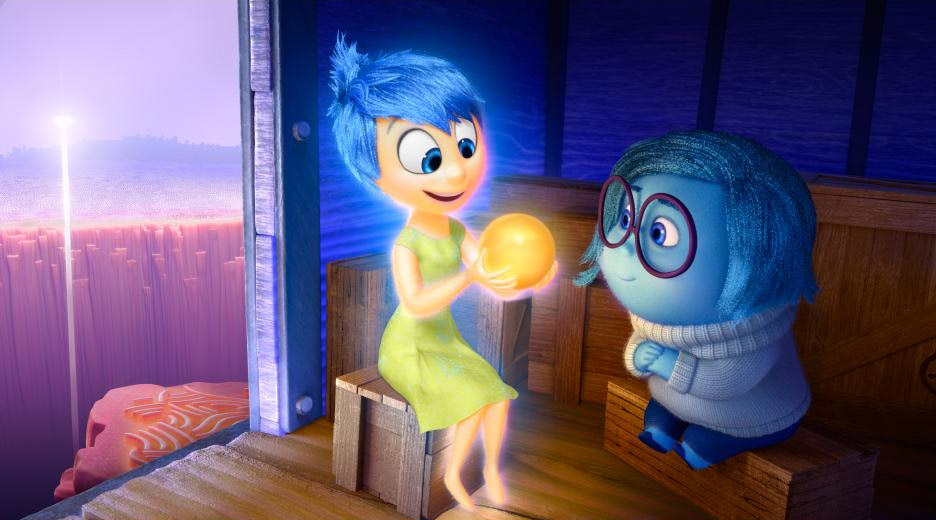 "Inside Out" (PG) 3 1/2 stars (out of four)
There are five main emotions in mind, quite literally, that drive "Inside Out" – fear, sadness, anger and disgust – but it's joy you'll be jumping for at the conclusion of the movie, featuring one of the most original, mind-bending storylines to come out of Hollywood since Christopher Nolan's brilliant dream adventure "Inception."
Unlike "Inception," "Inside Out," of course is meant for audiences big and small since it's the brainchild of Pixar, and it's easily one of the best offering from the computer animation giant since "Up." Perhaps not surprisingly, the director and co-writer of that Best Animated Feature Oscar winner Pete Docter, whose career with his third feature effort (his debut came with 2001's "Monsters, Inc.") continues to soar.
"Inside Out" takes place in the mind of Riley (voice of Kaitlyn Dias), a rambunctious 11-year-old girl on the cusp of adolescence. Her actions are driven at a console by five emotions in the headquarters of her brain: Joy (Amy Pohler), Anger (Lewis Black), Disgust (Mindy Kaling), Fear (Bill Hader) and Sadness (Phyllis Smith), and those emotions are about to get very mixed.
Still adjusting to her move with Mom (Diane Lane) and Dad (Kyle McLachlan) from Minnesota to San Francisco, Riley's mood turns from happy to very sad and distant when Sadness begins to touch her core memories, which are each contained in tiny spheres. If an effort to keep Sadness at bay, Joy and her polar opposite are accidentally tossed headlong into the long-term memory of Riley's brain, leaving only Anger, Fear and Disgust to help the girl navigate through her new surroundings. Attempting to find their way back to headquarters, Joy and Sadness find themselves struggling to keep Riley's happy memories intact, not yet realizing that every emotion – not just Joy – is needed to guide the growing girl through life.
While "Inside Out" is a great companion piece to "Inception," the audience for it is much broader. True, it's very thought-provoking, and the narrative may be hard to grasp for the youngest tots in the audience, but what they will see develop in front of them, as Riley revisits her young life through various core and long-term memories of her life, will entertain them nonetheless. It goes without saying, of course, that the computer animation is brilliant, and the film's vibrant colors and action is only illuminated by the film's top-notch 3D presentation.
Beyond the youngest of audience members, kids 9 and above will better identify with the emotional weight that carries "Inside Out," and naturally, adults, who experienced these emotions for many more years, will be the ones most moved by the movie. Life is full of many emotions, and you'll get to relive them all again here, with joy and sadness – adding up to laughter and poignancy – at the forefront of this wonderful moviegoing experience. It may even change the way you look at things.
"Inside Out" is preceded by the Pixar short, "Lava," which follows the song of a lonely volcano looking for companionship over millions of years. Driven by a touching Hawaiian tune penned by writer-director James Ford Murphy, look for "Lava" – as well as "Inside Out" – to be mentioned early and often as sure bets to be nominated (if not eventually the big winners) during awards season.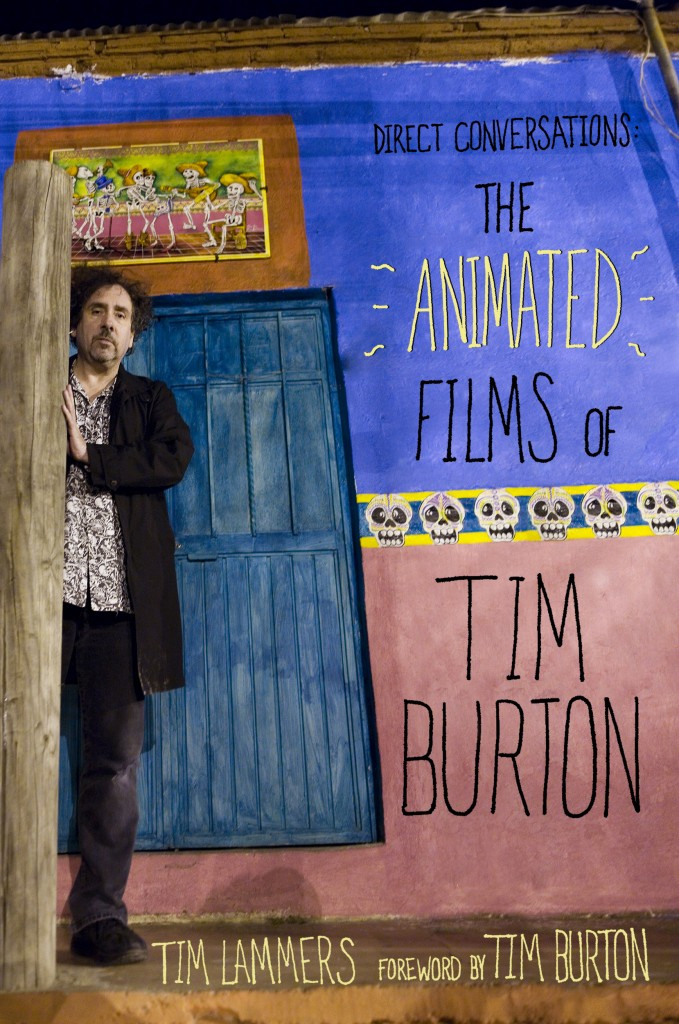 "Me and Earl and The Dying Girl" (PG-13) 3 1/2 (out of four)
While the title sounds pretty ominous, there's no question Alfonso Gomez-Rejon pulls off a masterful balance of humor, heartbreak and hope with "Me and Earl and The Dying Girl," an irreverent comedy drama that tackles a difficult subject matter with surprising results. It's easy to see how the film captured both the Audience Award and Grand Jury Prize at this year's Sundance Film Festival, bringing an independent filmmaking spirit to a film a major studio would be leery to make.
Thomas Mann stars as Greg, an awkward Pittsburgh high school senior who's managed to stay invisible his whole life. His only activity is making off-kilter spoofs of famous movies with his "co-worker" Early (RJ Cyler), a neighborhood kid that he won't call a friend in fear of getting too close to him. Greg inadvertently begins to come out of his shell, though, when his Mom (Connie Britton) demands that he consoles Rachel (Olivia Cooke), a fellow senior who's been diagnosed with cancer. First showing up out of obligation, Greg and Rachel become fast friends, and along with Earl, they experience life's uncertainties as "The Dying Girl," as Rachel is called, faces a tough treatment regimen in a bid to save her life.
Naturally, people are going to want to compare "Me and Earl to the Dying Girl" to last year's teen cancer drama "The Fault in Our Stars," but thanks to the film's offbeat humor and tone, it couldn't be any further from it. Yes, there's a very serious underlying theme to the film, but the approach to the film is anything but ordinary.
Mann, Cyler and Cooke are all terrific in the title roles, which are bolstered by strong supporting turns by Britton, Nick Offerman (as Greg's Dad), Molly Shannon (as Rachel's Mom) and Jon Bernthal (as Greg and Earl's favorite teacher). It may not be the easiest film to watch, but "Me and Early and The Dying Girl" is full of zest and a wonderful celebration of life.
Tim Lammers is a veteran entertainment reporter and a member of the Broadcast Film Critics Association, and annually votes on the Critics Choice Movie Awards. Locally, he reviews films for "KARE 11 News at 11" and various Minnesota radio stations.