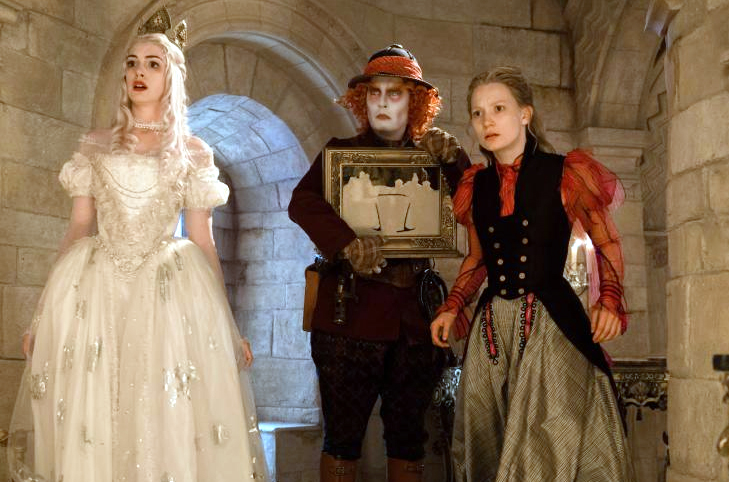 "Alice Through the Looking Glass" (PG) 3 stars (out of 4)
Wonderland is as buoyant, beautiful and bright as ever in "Alice Through the Looking Glass," a satisfying prequel/sequel to the 2010 billion-dollar blockbuster. Despite a thin storyline, the film is once again bolstered by a lovable cast, spectacular visual effects and stunning production design and costumes. Fans will likely favor the original "Alice" to this follow-up, but it's an entertaining film nonetheless.
Mia Wasikowska returns as Alice, who after three years of adventures at sea and exploring new lands with her late father's ship returns home and is beckoned to Underland by Absolem (voice of Alan Rickman, in his final film role), the blue caterpillar-turned-butterfly. Turns out that Alice's old, dear friend the Mad Hatter (Johnny Depp) is dying of a broken heart, since he happened upon a remnant that reminded him of the tragic loss of his family to the Jabberwocky years before.
After pleas from the White Queen (Anne Hathaway) and company to find a way to save Hatter, Mia sets out to snatch from the personification of Time (Sacha Baron Cohen) the Chronosphere – the power source that runs the Grand Clock. It will enable Alice to travel back in time and right the wrongs of the past – that is if her enemy, the banished Red Queen (Helena Bonham Carter), doesn't get the device first in a bid to get her crown back.
While Wasikowska and Depp are as strong as they were in "Alice in Wonderland," Bonham Carter once again steals the show with her big head, bombastic personality, wild chants and maniacal laughs. Her performance alone makes "Through the Looking Glass" worth peering into, even though the time travel narrative falls far short of the events that sparked "Wonderland." Baron Cohen (along with some CGI mechanical minions) proves to be a grand addition to the "Alice" film family as Time, a touchy taskmaster whose ticker is weakened by the Red Queen and her wicked wiles.
While "Alice Through the Looking Glass" has its share of flaws, the film's spectacular visual effects make up for the shortcomings. Director James Bobin smartly crafted several jaw-dropping sequences, including trips across the Oceans of Time (which allows the film to cross over into prequel territory). The film also boasts stunning costumes and breathtakingly beautiful settings, both real and virtual. They're wondrous visions to behold.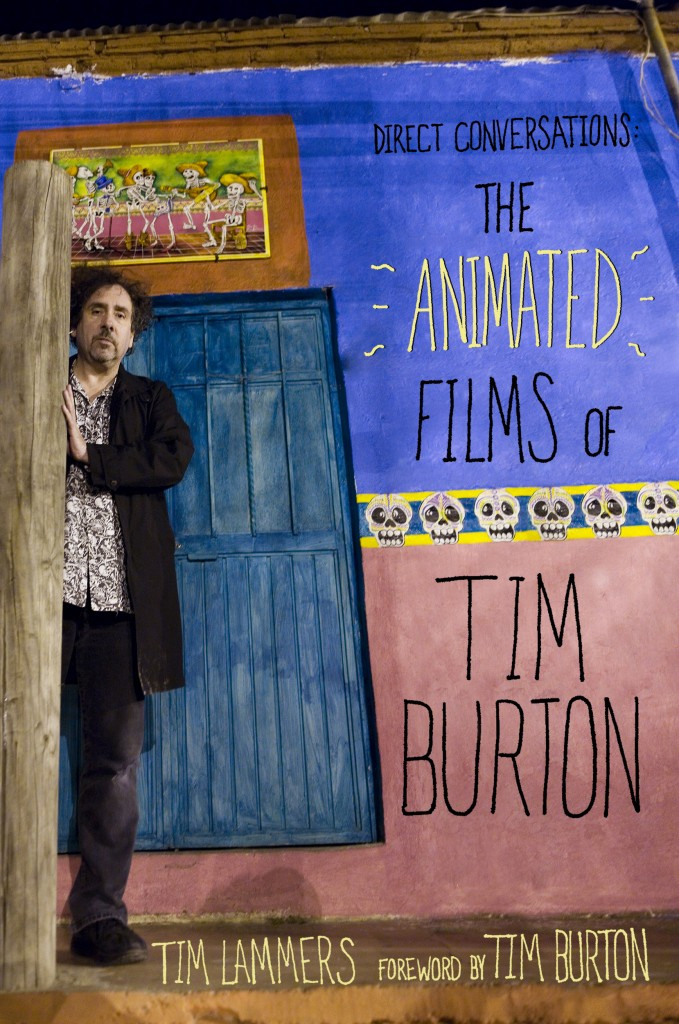 "X-Men: Apocalypse" (PG-13) 2 stars (out of four)
X misses the spot in "X-Men: Apocalypse," a lackluster follow-up to 2014's brilliant "X-Men: Days of Future Past." With a tedious 2 hour 20 minute runtime, an overload of visual effects and a plot spread far too thin across too many characters, director Bryan Singer's fourth "X-Men" film is without question his weakest. It's a shame because the talent is all there, but ultimately, they're trounced by the overambitious storyline.
Picking up 10 years after the events of the 1970s (and the rewriting of X-Men history) with "Days of Future Past," "Apocalypse" picks up in 1983 with the unearthing of the titular character, the all-powerful mutant taking the form in an armored, blue-skinned Oscar Isaac. Once entombed in Egypt, Apocalypse's followers figure out the key to unleash the mutant, who is hell-bent (along with his four horsemen) on imposing his powers on the citizens of Earth because they've lost their way.
Having the wherewithal to even tap into the immense mind powers of Professor Charles Xavier (James McAvoy), Apocalypse seems unstoppable, that is until Raven/Mystique (Jennifer Lawrence), Hank McCoy/Beast (Nicholas Hoult) and a new band of mutant recruits (Tye Sheridan as Scott Summers/Cyclops, Sophie Turner as Jean Grey and Kodi Smit-McPhee as Nightcrawler) spring into action to recover their kidnapped mentor and desperately attempt to defeat a seemingly undefeatable enemy.
As passionate as Singer has been about the "X-Men" movie universe since the first film in 2000, you can't fault him for trying to make the most out of his latest opportunity to tell another tale about the Marvel movie mutants. Yet at the same time, it feels like he's trying too hard to one-up what transpired in "Days of Future Past" both in terms of the film's overwhelming special effects and about a dozen mutants, causing the film to lose its focus.
By the time "X-Men Apocalypse" limps to the end, you get the sense that this current iteration of the "X-Men" movie saga is up as its next generation is trained to take on its next foes. It's too bad, considering the prequel films that came before it started off with such promise, only to end in such an underwhelming fashion. It's a real disappointment.