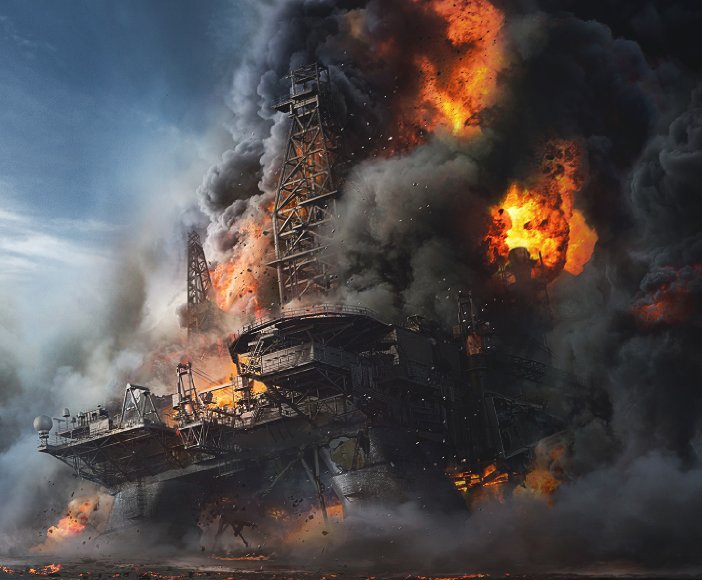 "Deepwater Horizon" (R) Kurt Russell, Mark Wahlberg, John Malkovich and Kate Hudson excel in the compelling true-life tale "Deepwater Horizon," which recounts the harrowing Deepwater Horizon oil drilling rig disaster in April 2010. Most news accounts focused on the fixed camera on the bottom of the Gulf of Mexico as BP's crippled oil well spewed millions of gallons of oil into the gulf. Not chronicled so much was the oil rig disaster itself, which claimed 11 of the 120 crew members on board as the rig caught on fire, exploded and crumbled.
Directed by Peter Berg, "Deepwater Horizon " is a must-see in IMAX, as the immersive sound and big, big picture literally takes you inside the disaster. As the rivets pop on the oil rig and shrapnel flies, the sound design of the film of  the flying debris will have you ducking for cover. It's an incredible cinematic achievement.
"Miss Peregrine's Home for Peculiar Children" (PG-13) Tim Burton is back with a fantastical look at the oddities of life with "Miss Peregrine's Home for Peculiar Children," a highly entertaining family adventure that works on all levels. Chronicling the plight of a group of children with "Peculiar" abilities and the creatures who want to eliminate them, the movie is not only full of heart,  it  manages the tricky balance of being funny, quirky, creepy and thrilling all at the same time.
Interviews: Tim Burton, Samuel L. Jackson, Ella Purnell, Leah Gallo
Some fans of  Ransom Riggs' 2011 best-selling novel of the same name may bristle at some of the changes Burton makes with some characters, but as a cinematic experience, "Miss Peregrine" soars. Eva Green is engaging as always as the titular Miss Peregrine, while Asa Butterfield and Ella Purnell are terrific leading the ensemble cast of "Peculiar Children." Samuel L. Jackson is wonderfully creepy as Mr. Barron, a shape-shifting creature who needs to nourish himself on the eyeballs of Peculiars to regain his original human form.  All told, "Miss Peregrine" is Burton at this very best.