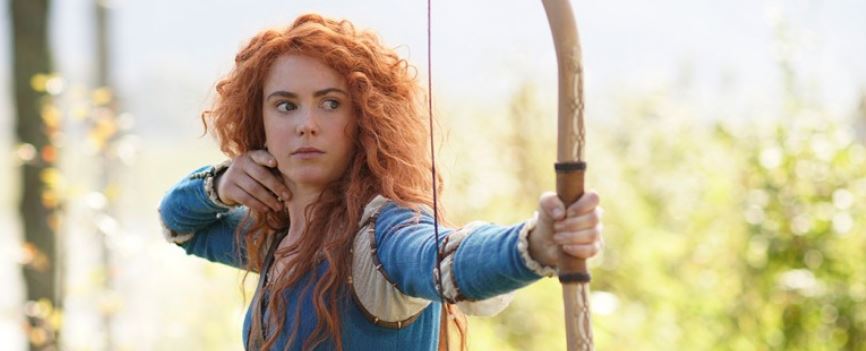 A veteran of British TV and film, Scottish actress Amy Manson took a brave new step, so to speak, into American television this season when she was cast in the recurring role of Merida in the hit ABC adventure fantasy series "Once Upon a Time." Currently enjoying a mid-season break after appearing in six episodes last fall, Manson, 30, recently talked with me for D23.com. She discussed the origins of Merida—who, of course, debuted in the 2012 Disney/Pixar Best Animated Feature Oscar winner, "Brave"—her work on "Once Upon a Time," and when she'll appear on the show next after Season 5 resumes March 6.
Tim Lammers: During the mid-season break, have you had time to step back and let everything sink in about just how amazing this opportunity has been?
Amy Manson: Maybe when I went home for Christmas to Scotland. It's one thing to be in your homeland as opposed to trying to re-create a place as your homeland, when you only have yourself, your thoughts, and your memories when you're filming. Having time with my family in Scotland, and especially with my father—given the events of Merida's storyline in the show—made me feel grateful. Being home really gave me my first chance to think of everything.
Read the full interview at D23.com.