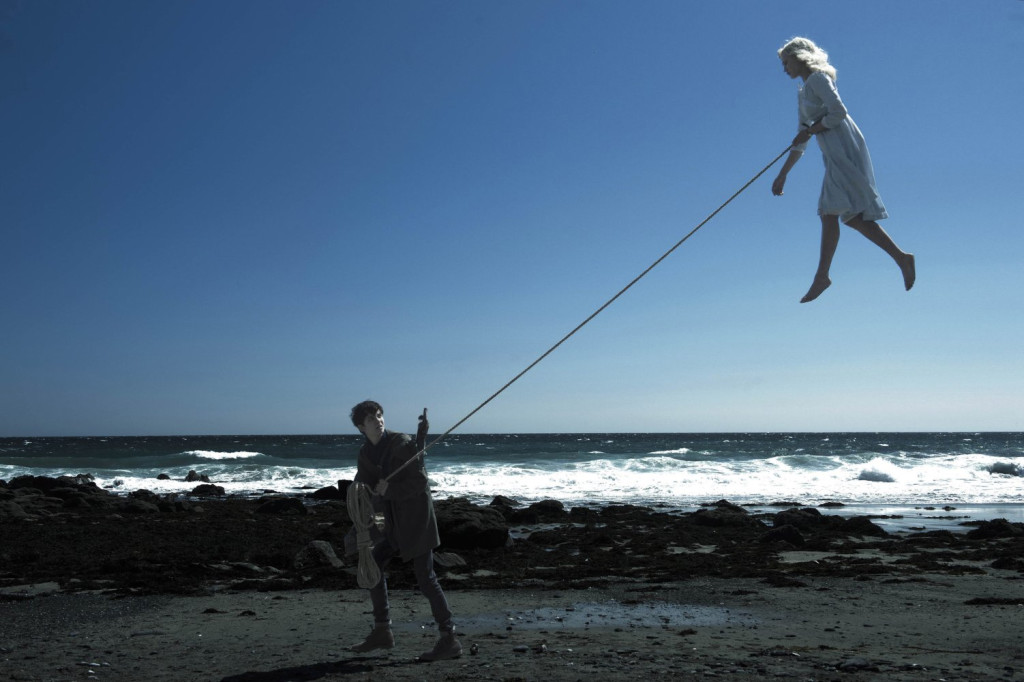 Director Tim Burton has opened himself up to a whole new world with his new film, the dazzling "Miss Peregrine's Home for Peculiar Children," and he's brought with him largely a new cast of players for the trip.
Apart from Eva Green and Terrance Stamp, who previously starred in Burton's "Dark Shadows" and "Big Eyes," respectively, the cast of "Miss Peregrine's Home for Peculiar Children" mostly consists of a slate of actors Burton has never worked with before. Among them are young adults like Asa Butterfield and Ella Purnell, and stalwart veterans like Best Supporting Actor Oscar nominee Samuel L. Jackson.
In a phone conversation with Jackson from New York City Tuesday, Jackson, who has worked often with acclaimed writer-director Quentin Tarantino, said Burton reminded him quite a bit of his frequent collaborator.
"I wrapped 'Hateful Eight' with Quentin and I was wearing Mr. Barron's eyes, teeth and wig two days later," Jackson said. "I found that both Tim and Quentin are both sure-handed directors who know what they want and how they want to do it, and they have a crack team of people around them that understand them and their shorthand. They get what they want very quickly and don't work you to death trying to get it."
Follow Tim Lammers on Twitter and Facebook
In "Miss Peregrine's Home for Peculiar Children," opening Friday in theaters nationwide, Jackson plays Mr. Barron, an undead, shape-shifting creature on the hunt for a group of "Peculiars" — supernaturally gifted children who are being hidden in a time loop by watchful Miss Peregrine (Eva Green), a headmistress-type with a special gift of her own.
"He's an interesting character, I don't know if he's bad, but he has his interesting moments," Jackson, 67, said. "He has a great ability to intimidate people, but he's an affable kind of human when he's human."
Jackson knows audiences will likely be frightened of Mr. Barron because of his ghastly appearance, so that's why he made a conscious decision to lessen the air of fear that surrounds the character.
"Because he has an intimidating look, I thought it was incumbent upon me to find some way to draw an audience in to discover who he is," Jackson said. "I wanted to give them a brief respite from the look and be able to laugh with him and at him, sometimes."
Jackson said the reason he got to play around with the role stems from the creative freedom Burton granted him, making Mr. Barron more of creative collaboration than a standard film role.
"He allowed me to blossom in the role. He had his idea of how the world of the film worked and who the people inside of it were, but allowed me to come inside and show him what I wanted to do," Jackson said. "Once he figured out that I was playing with Mr. Barron's humanity more than his monstrosity, he was extremely happy that I was bringing some light moments to things that would be very heavy in the hands of someone else."
One of the delicacies of the role, at least to Jackson's character, were human eyeballs — food, if you will, that Mr. Barron and his cohorts need to consume to in order to regain their human form. Jackson said he wasn't too grossed out by the prospect. Basically he kept the ghoulish thoughts out of sight and out of mind.
"It was actually quite enjoyable. We had one hour of sitting at this table where we sat and ate these delicious marzipan eyeballs they made," Jackson said with a laugh. "There was a moment of 'ewww' and then that repulsiveness turned into the joy of watching us enjoy them like they were the best thing on the planet. It turned into a laughable moment that should be repulsive."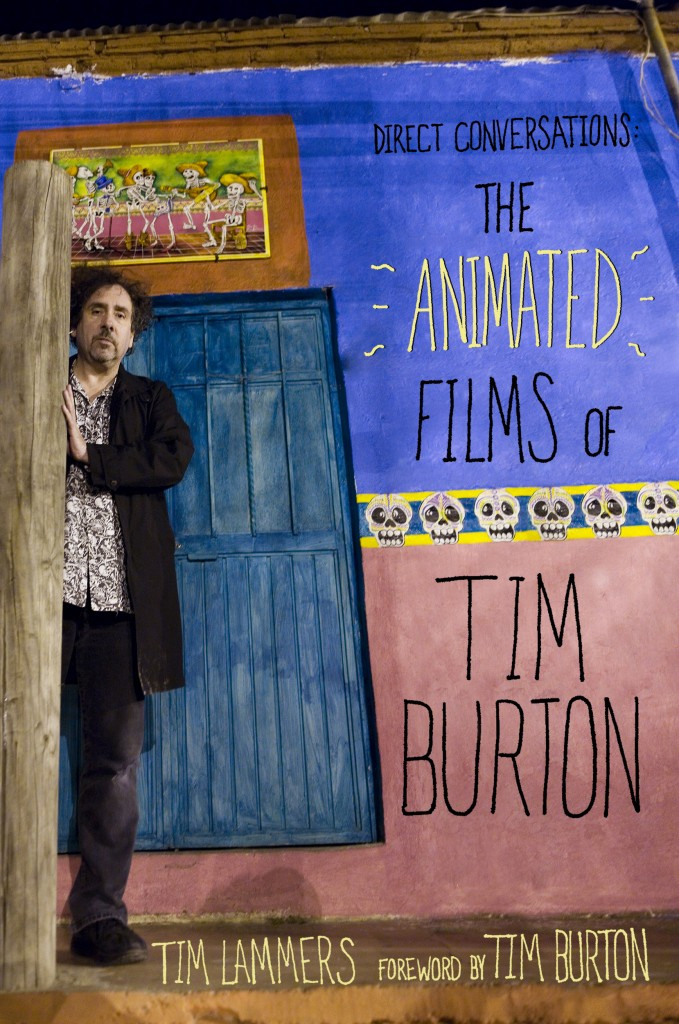 Also having lighter moments with her character, quite literally, was Purnell, who plays the Peculiar Emma Bloom — a teen who has the power to levitate and create bubbles underwater so she can swim to unfathomable depths. And while Burton used movie magic to create Purnell's floating scene, all the underwater work in the film was her — with the exception of the bubbles and air pockets, of course.
"I did all of my work underwater since I knew how to swim beforehand, but you feel in such safe hands with Tim," said Purnell in a separate phone conversation. "Even though it was this huge underwater sequence and it was before they added the special effects, I wasn't nervous. I felt, 'Tim knows what he is doing and how he wanted the scene to be.' It was fun to take a massive leap of faith with somebody that was so brilliant."
Purnell also did extensive wire work to create the illusion that she was floating, but despite it all, when she screened the completed film for the first time, she couldn't help but feel that what she was watching was real.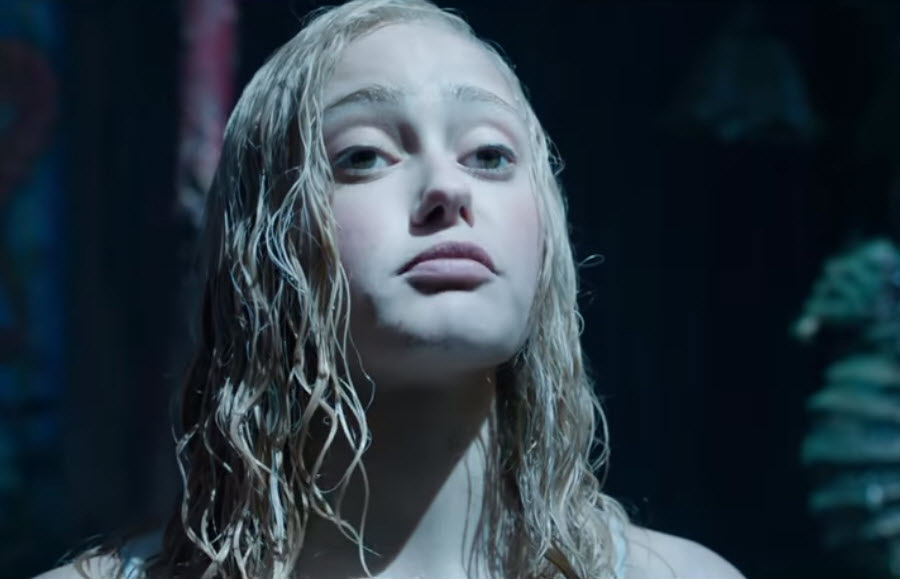 Ella Purnell in "Miss Peregrine's Home for Peculiar Children."
"I still have to pinch myself because it's so surreal. I have to admit, I do quite actually enjoy being up in the air now," Purnell quipped. "Having spent six months strapped in a harness, I kind of miss it now, where they'd leave me up there and go out for lunch. It was such of a comfortable, happy place, and that's why I could really relate to the character."
Purnell believes the key to the success of "Miss Peregrine's Home for Peculiar Children" (based on the best-seller by Ransom Riggs) is that reliability — a sort of reliability that extends to the film's audience.
"I think everybody can relate to the feeling of not fitting in, wondering what your place is and who you are," Purnell, 20, said. "It's OK to realize that you're not as normal as you'd like to be or potentially you are a bit weird and stand out for the right or wrong reasons. Nowadays with social media, with young people following celebrities and trying to conform with society's expectations, it's important that they get our message. They have to see this movie because it celebrates individuality. It celebrates it as a strength – as something you can actually use to your advantage. You can use it to protect and save like-minded people. I just think that's so wonderful."