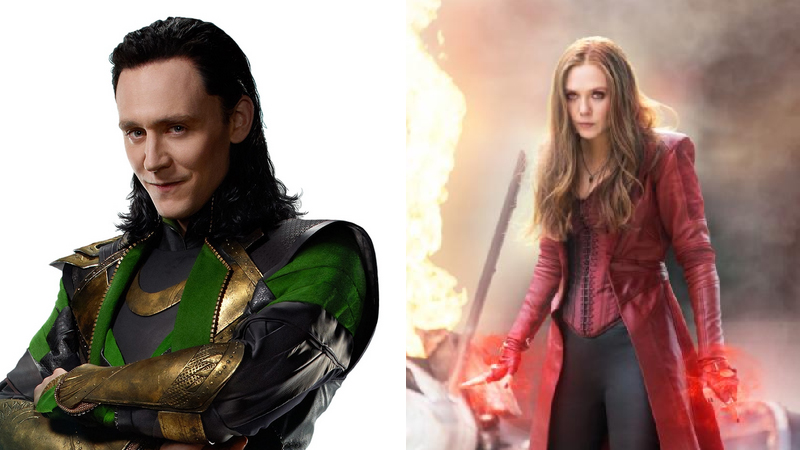 Just because the Loki isn't in the latest Marvel superhero movie chapter "Captain America: Civil War," it doesn't mean that Tom Hiddleston can't have a little fun contemplating a one-on-one battle between the God of Mischief and say, someone like Scarlet Witch (Elizabeth Olsen) at some point in the movie saga.
Hiddleston and Olsen, who recently co-starred in the Hank Williams biopic "I Saw the Light," appeared to like the suggestion offered in recent interviews with the actors.
"It would be interesting because both have magic powers," Hiddleston told me, laughing. "I'd love to play Loki's freak-of-nature arrogance in the company of Scarlet Witch. I think Loki would be incredibly patronizing towards her, and probably would be wrong-footed a couple times by her deftness and subtlety. It'd genuinely be fun."
MORE: Marvel Scarlet Witch Marvel Sixth Scale Figure
Olsen said there would be no hesitation on her part for such a big-screen matchup.
"I honestly had such a great time working with Tom in 'I Saw the Light' that I wouldn't mind working with him whenever possible," she enthused.
Scarlett Witch is at the center of the incident that kicks off the narrative of "Captain America: Civil War," now playing in theaters nationwide.
Hiddleston, meanwhile, will reprise Loki for "Thor: Ragnarok," set for a Nov. 3, 2017, release.