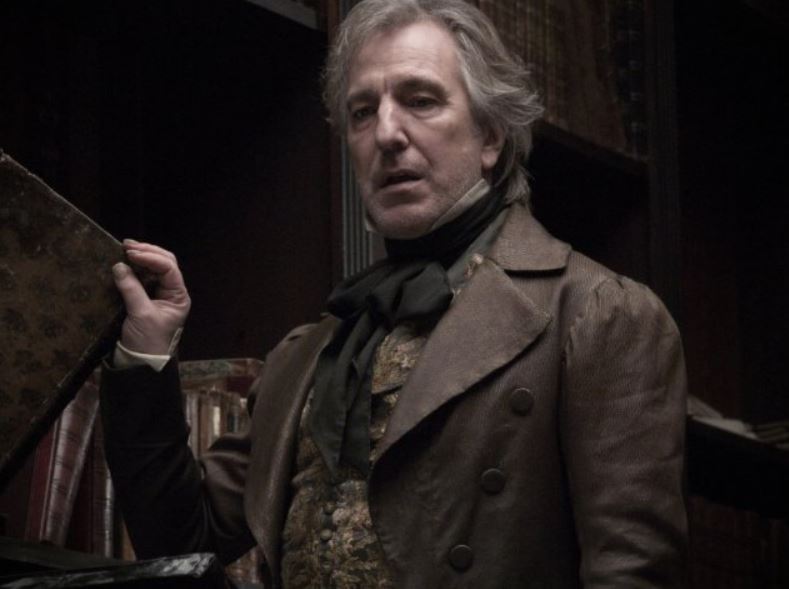 It was very disheartening to learn Thursday about the untimely death of Alan Rickman, who was arguably one of the greatest actors of his generation. An actor who rose to prominence with his slimy portrayal of the love-to-hate bad guy Hans Gruber in 1988's "Die Hard," Rickman proved he could do it all over the years, with unforgettable turns in such gems as "Love, Actually," "Galaxy Quest," "Dogma," "Alice in Wonderland" and the "Harry Potter" saga.
I was thrilled to have the opportunity to talk with Mr. Rickman one time, about his role as the villainous Judge Turpin in Tim Burton's brilliant adaptation of Stephen Sondheims's horror musical, "Sweeney Todd: The Demon Barber of Fleet Street." The role required Rickman to sing, something he hadn't done since his days on the stage, and something he admits he didn't do very well — at least in his estimation.
Despite his perceived lack of vocal experience, Rickman, then 61, remained undaunted by the prospect of singing in a film musical — even one by a famed composer.
"It's scary and exhilarating, but the scale swings far more in the favor of exhilarating. Maybe that has something to do with getting older," Rickman told me. "You look for the adventure more. What else is life about, really? Especially for an actor, it's a much more interesting life, instead of just trying to repeat yourself all of the time. I couldn't have been happier, really. What was the worst that could happen? I would get fired."
Read the entire Rickman "Sweeney Todd" interview here.