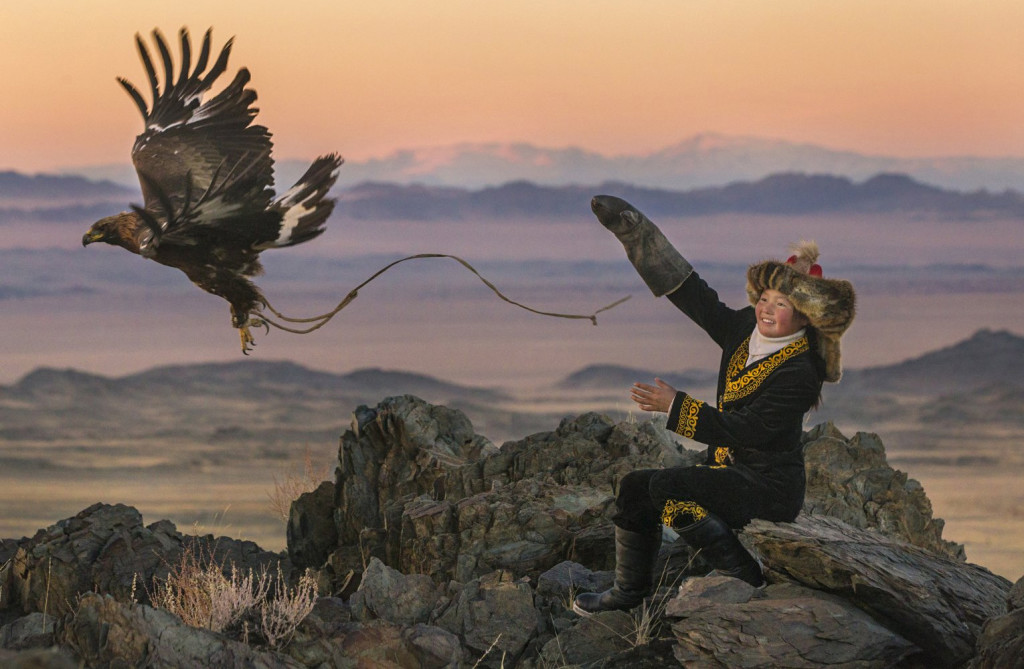 Fortunately for director Otto Bell, not one, but two powerful forces came together for his thrilling new documentary "The Eagle Huntress" — a force of nature embodied by a teenage Mongolian girl and an actress who harnessed the power of "The Force" in the biggest film of 2015.
Now playing in select cities and expanding to more theaters Friday, "The Eagle Huntress" examines the time-honored tradition of eagle hunting in Mongolia and how 13-year-old Aisholpan Nurgaiv works to defy the conventions of a practice only reserved for fathers and sons. If she's successful, Aisholpan will become the first female eagle hunter in 12 generations of her Kazakh family.
Follow Tim Lammers on Twitter and Facebook
The film is narrated and executive produced by Daisy Ridley, the breakout star of the international blockbuster "Star Wars: Episode VII – The Force Awakens." The opportunity to get involved with "The Eagle Huntress" couldn't have come at a crazier time for Ridley, but despite her commitments to that galaxy far, far away, she was compelled to make time for the project.
"I was in the throes of the production of 'Episode VII' when my agent sent me the film, saying, 'It's amazing and all about empowerment,'" said Ridley, accompanied by Bell, in a recent phone conversation from Los Angeles. "I saw it and I was incredibly moved, and asked how I could become involved."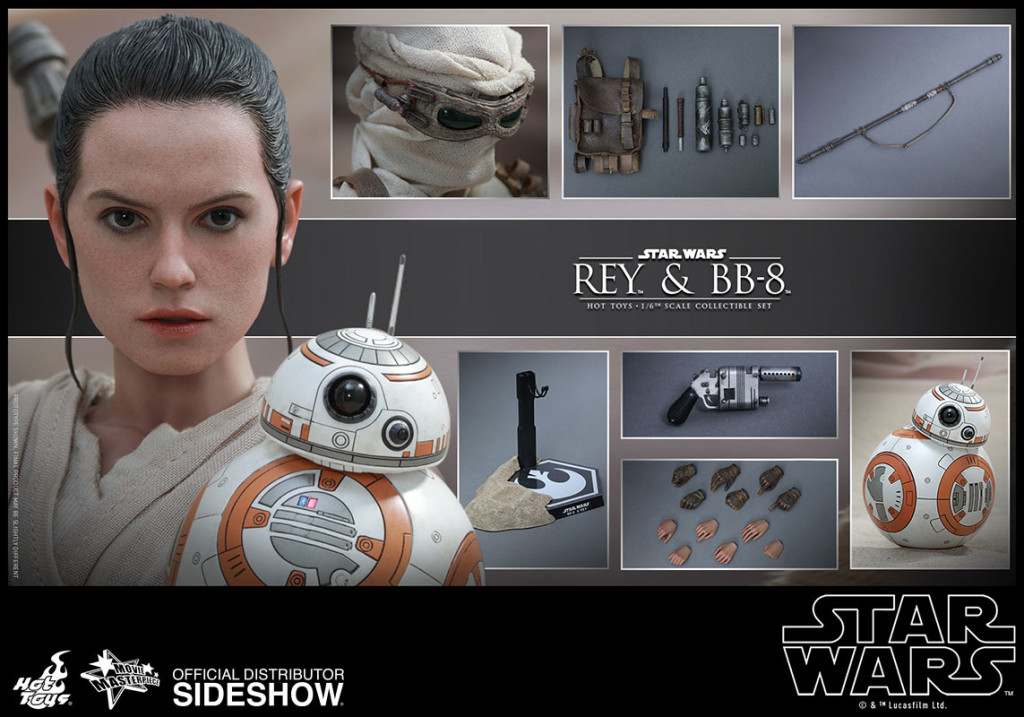 Click for info on how to buy Hot Toys' Rey & BB8!
Ridley came on board "The Eagle Huntress" in January, just in time for the documentary's film festival run. Bell said the moment he learned of Ridley's commitment to "The Eagle Huntress" is one he won't soon forget.
"It was the night before the film's debut at Sundance, and I had terrible butterflies in my stomach and I got this lovely phone call," Bell said. "When I spoke to Daisy, it was clear to me that she was picking out corners of the film that only I had cared about. It was very clear to me that she had studied it and had been very moved by it."
Running start
Bell first met with Aisholpan's family about filming "The Eagle Huntress" on July 4, 2014. The meeting was a serendipitous one, since it was the day the girl and her father were about to find her the eaglet that would become her hunting companion in the film. Even though Bell and his crew weren't expecting to start shooting that day, he knew that such a pivotal moment in an eagle hunter's life was one that couldn't be missed.
"We were having tea and her father stood up and said, 'We're going to steal an eagle from the mountainside this afternoon. Do you think it's something you would want to film?'" Bell recalled. "Of course, we jumped at the chance. We weren't exactly ready to start with the production, but we had to get that shot since there was such of a slim window to film it in, and we happened to be lucky enough to be on the ground for it."
Bell especially feels fortunate that he was able to capture Aisholpan's story as it was unfolding — a rare opportunity for any documentarian.
"So often with documentaries you're filling in the blanks," Bell said. "Something has already happened and you're using archive footage, retrospective interviews and the like to fill those in. In this case, we were lucky enough to be there from the start of her journey. Her first step to becoming an eagle hunter always begins with the young apprentice stealing the baby from the nest and we were right there on the spot to film it."
Also new on Direct Conversations.com — Interview: Tim Burton, "Miss Peregrine's Home for Peculiar Children"
From there, Bell captured on film the rest of Aisholpan's major milestones: the training of her eagle for a revered, annual festival where all eagle hunters compete, and the final step and going out and hunting in the frigid winter to graduate to full eagle huntress.
While Ridley's path in life couldn't be any more different from Aisholpan's, there was a common bond that had resonated with the film star.
"There are similarities with my family because Aisholpan is part of an incredibly supportive family," Ridley said. "In particular, in the film we see the relationship between her and her father, and the kids are so encouraging. In that respect I felt a resemblance to my own life with my parents and my sisters."
Ridley's participation in "The Eagle Huntress" says a lot about the character of the 24-year-old London native. Coming off a role in one of the biggest box office hits in movie history, Ridley could have easily opted for a big payday in any number of scripts that landed on her desk after "Star Wars" — yet she immediately committed to a smaller-scale production that she believed in.
"Going forward, the thing I'm most interested in is being a part of good stories," Ridley said. "Aside from that, 'The Eagle Huntress' is a brilliant film. It's just beautiful to look at even if you're not concentrating on what the message is."