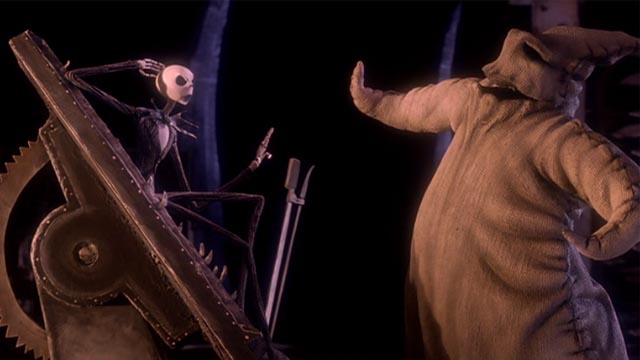 Tim Burton's classic stop motion animated film "The Nightmare Before Christmas," of course, evokes fond memories for countless viewers and people involved in it around Halloween time, and the love is definitely not lost on Ken Page.
Page — an acclaimed stage performer who brought the film's chief villain Oogie Boogie to life with his distinct voice and singing style — says he vibrantly remembers the first time he saw "The Nightmare Before Christmas" in its completed form, and his excitement didn't solely stem from the fact that he voiced an integral character. You have to remember, unlike a live-action film, voice actors on an animated film, specifically a stop motion animated one, most of time aren't around during the actual shooting of the film.
"After seeing the sets and bits and production, I couldn't imagine at all what the end product would be until it was all done," Page recalled for me in a phone call from St. Louis this week. "What really made it amazing was that it was stop motion, which I hadn't seen in a long time. I was in awe of the process, all the way from seeing some of storyboards and the armatures, to the completed film."
Produced by and based on an original tale by Burton, and directed by Henry Selick, "The Nightmare Before Christmas," turned 21 on Oct. 29. To help celebrate the film's legacy, Walt Disney Pictures is re-releasing the film in more than 200 theaters across the country this Halloween weekend.
Page, who at age 39 was an established stage vocalist at the time of "Nightmare's" release, says composer Danny Elfman played a large part in helping him get cast in the film. Elfman, of course, sang the vocals of the film's hero, Jack Skellington, while Chris Sarandon voiced the speaking part. Fortunately for Page, he and Elfman both had the same lawyer, and somehow, that mutual friendship opened the door for the man who would fatefully come to embody Oogie Boogie.
"At first, the filmmakers were looking for someone to just sing 'Oogie Boogie's Song,' and they wanted something like a Cab Calloway-esque, Fats Waller-esque kind of vocalist. Somebody who could characterize the vocal," Page recalled. "So my lawyer said to Danny Elfman, 'I know the person for you – there's nobody else that fits that description other than Ken Page. He's done these things and embodied many critters.'"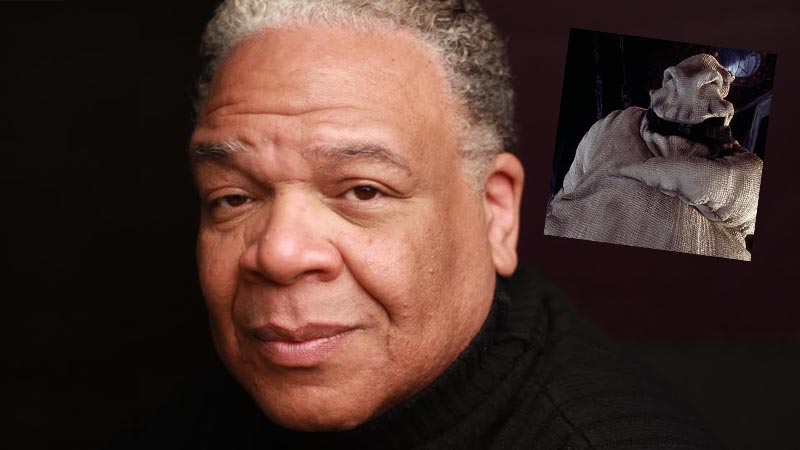 Page said that he didn't expect that he'd be asked to do the dialogue for Oogie Boogie, too, but that all changed when Elfman and Selick asked him what his take was on the character. The response, which drew references to the man who played the Cowardly Lion in "The Wizard of Oz" and the woman who voiced one of the scariest characters in movie history, took the composer and filmmaker aback.
"I said, 'My take on him would be somewhere between Bert Lahr and the voice of the demon in 'The Exorcist,' Mercedes McCambridge,'" Page said, laughing. "Danny and Henry kind of looked at me and went, 'Wow — that's wild.' So, that was the take I gave them, and said, 'If I go too far in either direction, you can stop me.' So, along with the Cab Calloway and Fats Waller stuff for the singing, that's how we came up with Oogie Boogie."
Page says he still gets — and gives — the chills when singing "Oogie Boogie's Song" at various Disney events, and is thrilled to see the reaction on fans' faces – especially the younger ones.
"Disney has been wonderful to me over the years. I've done a lot of events at the park in California and at the El Capitan Theater around Halloween time before," Page said. "When I see little kids, because they don't often connect the person and the voice of a character they see on film, I'll bend down and go, 'Well, well, well. What have we here?' When you see their faces light up, it's worth a million bucks."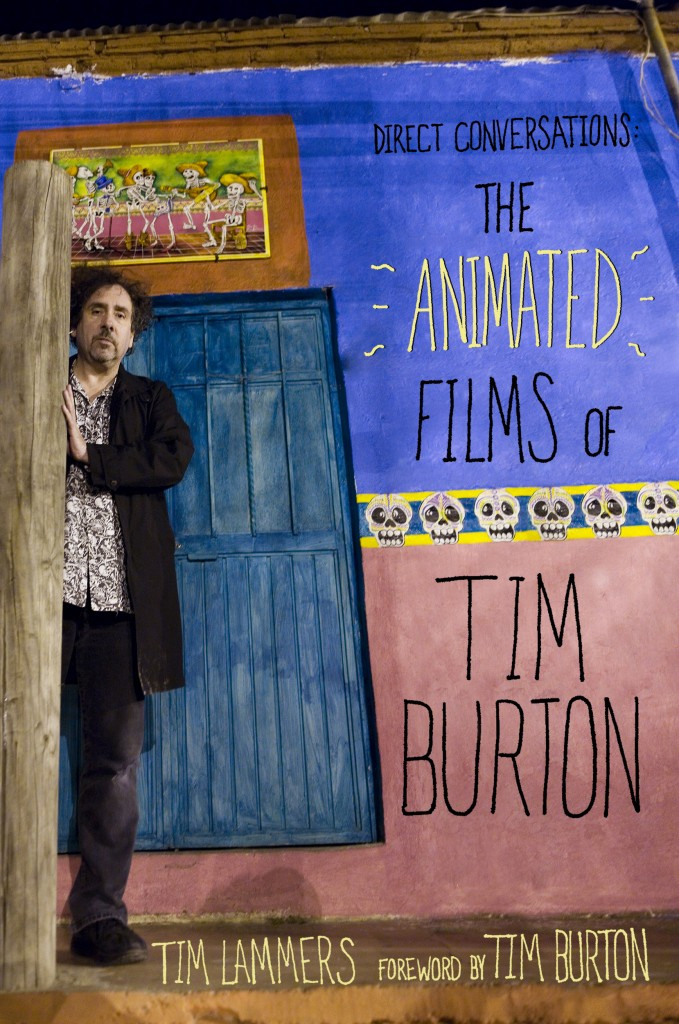 More than two decades after the film, Page says he still holds a special place in his heart for Burton, after getting an opportunity to be a part of the "Nightmare." To be a part of a Burton's world is a privilege to be savored, Page said.
"It isn't often that anybody gets to construct a world of their own creations, and when you put all of those worlds together, it gives you quite a universe that has sprung from his mind," Page said. "From 'Nightmare Before Christmas' to 'Ed Wood' to 'Sleepy Hollow' and on and on, they all have a distinctive feel and visual impact. His mind and his take on the world is unique, fascinating and amazingly creative."
Needless to say, Page said if the opportunity to do another Burton film presents itself, he'll sprint toward the opportunity. He said perhaps what he appreciated most was the familial aspect that came with being a part of "Nightmare," a tale very familiar to other actors who have worked with the beloved filmmaker throughout the years.
Interview: Danny Elfman talks Tim Burton film music concerts, 'Nightmare' re-release
"I love working with people that you can connect with, and are not only there for your talent, but your humanity," Page said, humbly. "That's the best working environment you could ever imagine being in."
In the meantime, Page is loving his time performing live, and there are no signs of the 60-year-old performer stopping anytime soon. Next up are a pair of shows in Texas at the Austin Cabaret Theatre Nov. 13 and 14.
In the end, Page chalks up everything he's done — from "Nightmare" and "Dreamgirls" on film, to an upcoming cabaret performance, "The Heart of a Man," set for May 11 at the Birdland jazz club in New York City — to passion.
"Passion is what makes you do what you do," Page concluded. "We can all be motivated by money and fame, and that's great when it's happening. But when you're in the trenches and doing it, it's the passion that drives you. You should never get into it for money, because the chances are you're not going to make a lot of money. It's about doing something that you love, which most people don't get a chance to do, especially for a lifetime."
-Tim Lammers
Follow Tim on Twitter or Direct Conversations on Facebook.