Oscar-nominated actress Keira Knightley said she leaped at the opportunity to star in "Jack Ryan: Shadow Recruit," mainly because she was dying to do a movie where she wasn't, well, dying.
"I got to the end of 'Anna Karenina' and I went, 'OK, I really need to not do anything dark for a while because the characters I've been playing for the last five years keep dying. It's been all death and destruction,'" Knightley told me with a laugh in an interview while "Jack Ryan" was still in production.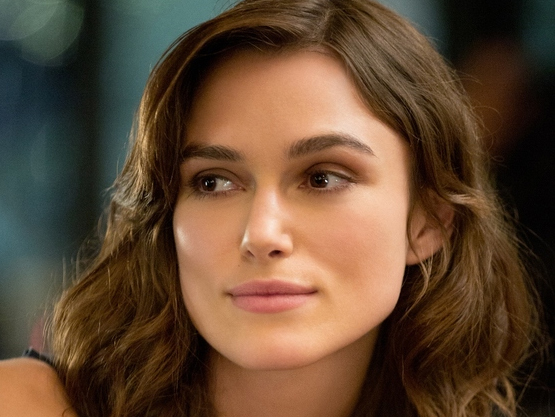 New on Blu-ray and DVD (Paramount Home Media Distribution) Tuesday, "Jack Ryan: Shadow Recruit" is an origins film based on the Tom Clancy's iconic spy, Jack Ryan — who in his early career as a CIA analyst, is sent to Russia to thwart a terrorist attack that will cripple the U.S. economy. Chris Pine ("Star Trek") stars as Jack, while Knightley plays Dr. Cathy Muller, Ryan's future wife who's completely in the dark about her husband's spy mission.
Kevin Costner also stars as Ryan's boss, Thomas Harper, and Kenneth Branagh — in addition to directing the film — stars as Victor Cherevin, the mastermind behind the plot.
Knightley said the main reason she signed on to "Jack Ryan" was for her chance to work with actor-director Branagh, the Oscar-nominated actor-filmmaker whose career as a director has included mysteries ("Dead Again," "Sleuth"), horror ("Mary Shelly's Frankenstein") and superhero action adventure (̶
0;Thor") films. But it was Branagh's Shakespeare film adaptations that influenced Knightley the most.
"'Much Ado About Nothing,' 'Henry V,' and 'Hamlet' were such massive parts of why I wanted to be an actress," said Knightley, 29. "I wore out my VHS copy of 'Much Ado About Nothing' because I watched it so many times, so actually getting to work with him as an actor and director is amazing. It's fascinating watching him do his actor-director bit. One minute you're playing a scene with him, then all of a sudden he's running around the camera directing. It's really interesting watching him snap back-and-forth and watching him work. It's been a privilege."
Knightley believes Branagh was the perfect hire for "Jack Ryan" because of the way he has time and again realized his vision to make a film complete.
"'Jack Ryan' is a thriller, and thrillers are pieces of work that aren't being made very much because they're really difficult to make," Knightley said. "They require storytellers, and there are very few storytellers, really, and Ken is definitely one of them."
Look for Knightley next month in the music-themed dramedy "Begin Again," formerly titled, "Can a Song Save Your Life?" Like "Jack Ryan," Knightley embraced the role because of a change of pace from the more dramatic fare she's used to doing. The film also stars Mark Ruffalo, Hailee Steinfeld, Catherine Keener and singer Adam Levine.
"It's a lovely film about friendship and making an album," Knightley said. "It's very positive."