When it came to producing animation studio Laika's third stop-motion feature "The Boxtrolls," company CEO and lead animator Travis Knight clearly had one thing in mind: Think out of the box. After all, it was that sort of innovative thinking that landed the studio's first two films, "Coraline" and "ParaNorman," Oscar nominations for Best Animated Feature.
Thankfully for "The Boxtrolls," Knight had a deep well of source material in Alan Snow's 550-page children's book "Here Be Monsters," which encapsulated all the things Knight, born in 1973, loved as a kid.
"It was like the stories of Charles Dickens and Roald Dahl," Knight recalled for me in a recent interview. "It had a really great, biting satirical point-of-view like you see in 'Monty Python,' plus it had all of these incredible environments and all these different creatures."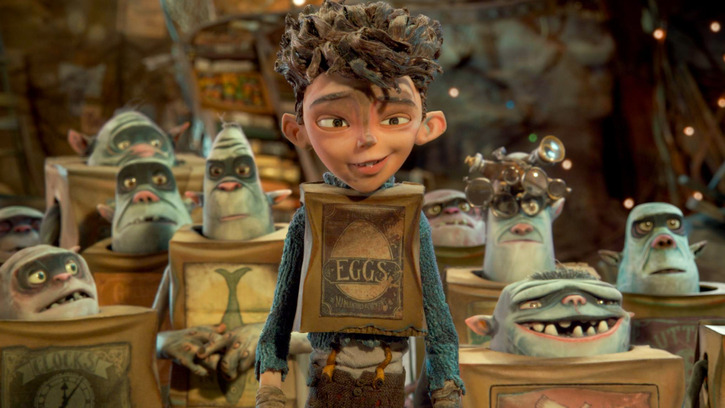 While the first time Knight read "Here Be Monsters" dates back 10 years, his path to the stop-motion craft tracks back to his childhood. It was then that the son of Nike co-founder and chairman Phil Knight watched Rankin-Bass stop-motion classics like "Rudolph the Red-Nosed Reindeer," and saw inanimate creatures come to life via the gifted hands of Ray Harryhausen in films like "Jason and the Argonauts" and "Seven Voyages of Sinbad."
Then, Travis Knight said, he would create his own movies in his mind with his own action figures.
"There was something about those films to me that was absolutely so magical, and as I try to diagnosis what it was that turned me on to stop-motion, it really comes down to the things I did as a kid," Knight observed. "Whether it's action figures, Tonka trucks or dolls, kids can imagine scenarios in their heads and believe these things can come alive. When your imagination kicks in, you have this whole world exist within these toys. For me, stop motion is primal in that way."
Ultimately, Knight said, stop-motion movies are like seeing child's playthings being brought to life — except for now they're characters in their own story.
"Stop-motion has this sort of weird, magical charm and energy that reminds us what it was like when we were kids," he said. "I still have that feeling to this day. Even though I've been doing this for 20 years, when I walk to a stop-motion set and I see the puppets underneath those beautiful lights, I don't feel the medium has lost any of its allure, charm or magic. It's still just as beautiful as it was when I was a kid running home from school to see those after-school specials and movies."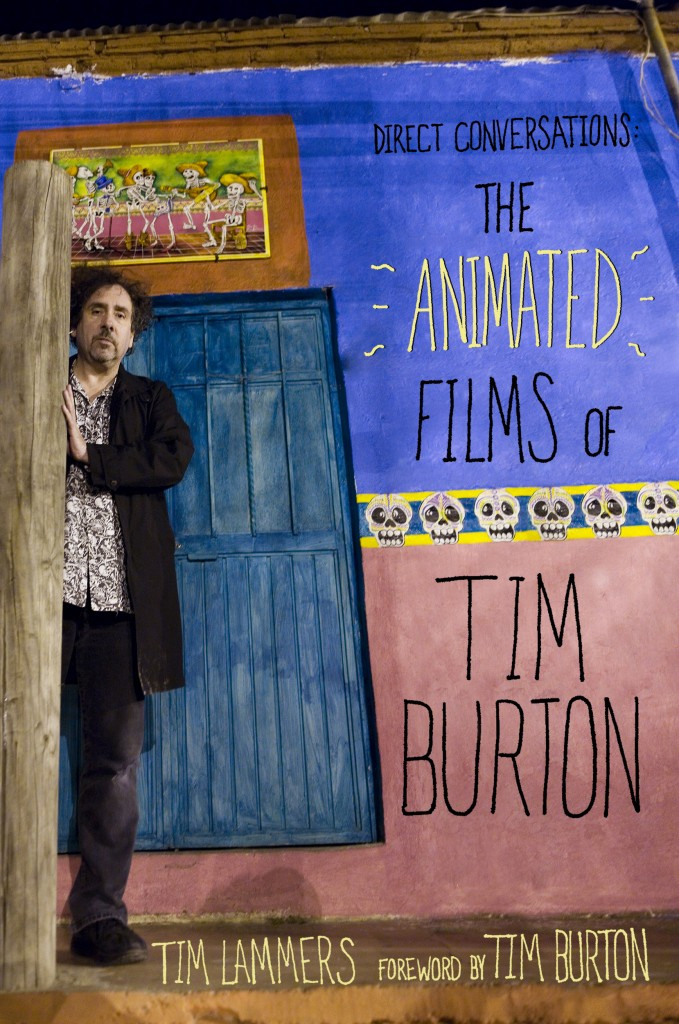 Here be 'Boxtrolls'
Opening in 2D and 3D theaters nationwide on Friday, "The Boxtrolls," which contains some elements of computer animation, tells the story of Eggs (voiced by Isaac Hempstead Wright) — an orphaned, 11-year-old boy who has spent nearly his whole life underground being raised by a lovable set of trash-collecting creatures dubbed the Boxtrolls.
Above ground is the Victorian-era town of Cheesebridge, which is driven by wealth, class and town's cheese product — and an evil exterminator, Archibald Snatcher (Ben Kingsley), who wants to rid the population of the Boxtrolls as a way to climb the social ladder to become one of the town's aristocrats. The problem is, the Boxtrolls aren't as fearsome as Archibald portrays the creatures to be, and it's up to Eggs and a morbidly curious girl, Winnie (Elle Fanning), to set the record straight before it's too late and exterminator executes his dastardly plans.
While the story is filled with colorful characters, the ones that stayed with Knight most after reading Snow's book were the Boxtrolls — a set of jibber-jabbering monsters that have as much if not more charm on-screen than the Minions of the "Despicable Me" movies.
"Of all the stuff in Alan's book, his most unique invention were the Boxtrolls. They were just this really interesting breed of species that we never really seen before," Knight recalled. "As we were developing the story over the course of the eight-nine years we used to turn it into a film, we always went back to them. There was something fundamentally compelling about them in this marginalized community. They were living in squalor, yet they were rich in what matters. They had love, affection and commitment to each other. They were timid yet had the external appearance of being monstrous, but they were actually very sweet, gentle souls."
The medium of stop-motion animation is perhaps one of the most time-consuming of all filmmaking efforts, considering the infinite number of movem
ents are shot to give the appearance that a character has come to life. But perhaps even time-consuming in this latest Laika feature was the task of whittling "Here Be Monsters" from its nearly 550 pages into a workable screenplay.
"The tricky thing with adapting something that's 550-some odd pages is that you somehow have to fit the essence of that story into a 90-minute film," said Knight, who appears in a time-lapse end credits scene to demonstrate the amount of effort it takes to animate a scene. "If you tried to do it straight adaption would have been a 12-hour movie, so you have to get the core of the story. It's like a process in ruthless economy, where you have to strip out all the stuff that doesn't support the core story."
While Knight said several iterations of the script were developed, he always felt like there was something off.
"We were very close to Alan's book, and there was a ton of stuff going on, and it was fun and frenetic, but in the end it was hollow," Knight added. "There was nothing underpinning it, there was nothing at the core of it that was really resonant."
Ultimately, Knight said, he and the film's co-directors, Graham Annable and Anthony Stacchi, decided that the story needed to hit home, quite literally.
"Works of art are a Trojan horse, underneath the surface is a personal point-of-view or a deeply-held philosophy from the filmmaker that keeps everything at the foundation level going," Knight explained. "For me, Tony and Graham, what really sparked us was this idea of family, because we were all fathers of young children. We were struggling with that thing all parents struggle with, which was trying to find that elusive balance between family and meaningful work."
Once the filmmakers were able to tap in to the ideas surrounding the balance of work and family, everything started to fall into place.
"We explored that themes within the prism of this film and that's when we really started to feel that we had something there," Knight said. "That was the turning point when we felt we had the emotional core. Once you have that, then you can start layering in the fun, the weirdness, the metaphors and the big ideas. But without the core, it all falls apart."
Lighter tone
While Laika's films already have a distinct feel that separates them from other animated fare, there's no question that "The Boxtrolls" is much lighter in tone than "Coraline" and "ParaNorman." Knight said the decision to go a different route with the studio's latest feature wasn't as much a conscious effort to put out a lighter film as it was their responsibility to tell a story the way it was intended to be told.
"Each story demands something different. Yes, there were superficial similarities between 'Coraline' and 'ParaNorman' in that they both had supernatural elements, the films are different from each other," Knight told me. "'Coraline' was inspired by classic fairy tales, so it had some primal scares at the core of it that were consistent with the source material, so you have to honor that in the best way.
"While I think that' something historically family films have done, over the last 20 years they've been eroding that edge," Knight added. "It's to the point where we almost have this inoffensive approach to filmmaking for families, which I think in the end isn't doing our kids any service at all. The material in 'Coraline' was something that we had to honor and we couldn't fluctuate from the consequences of it."
Knight said while there were also scares in "ParaNorman," they were much different from those in its Laikan predecessor.
"'ParaNorman" had scares, but they were funhouse scares. They were rooted in Amblin films and schlocky Hammer Horror films from the '70s," Knight said. "But while it had elements of scares and it dealt with death in a serious way, the scares were more superficial."
"The Boxtrolls," Knight said, "isn't scary at all."  That's because while the Boxtrolls are perceived as monsters by the townsfolk of Cheesebridge, audiences will quickly discover that perception is simply not the case.
"The film does have intensity, though. It's rooted in Dickens, Dahl and 'Monty Python,' so by virtue, it's a different kind of story," Knight said. "It's an absurdist coming-of-age fable. It certainly has moments where things are intense, but it's not a horror film by any stretch of the imagination. Each story demands something different from the filmmakers, and while we always approach a film with the idea of balancing something artfully — the lightness and dark, intensity and warmth, emotion and heart — so we really have a dynamic story, the ingredients will vary depending on what the story requires."