There's a laugh-out-loud funny scene in Daniel Radcliffe's new movie, "Horns," where his horn-headed, murder suspect character — who develops the strong power of persuasion over nearly everybody he comes into contact with — tells a group reporters trailing him to beat the living daylights out of each other.
The reason? The last one standing gets an exclusive interview in the "big get" everyone is vying for.
Thankfully, this reporter didn't have to fulfill the same requirements to talk with Radcliffe the actor about the film.
"I felt kind of bad talking to journalists about that scene beating where they beat each other up. They've been asking me, 'Is that how you really feel about us?' And the answer is 'No, not all of you,'" Radcliffe told me, laughing, Thursday. "There's a select few, if I could arrange some sort of royal rumble, I would, but you are not amongst them, I assure you."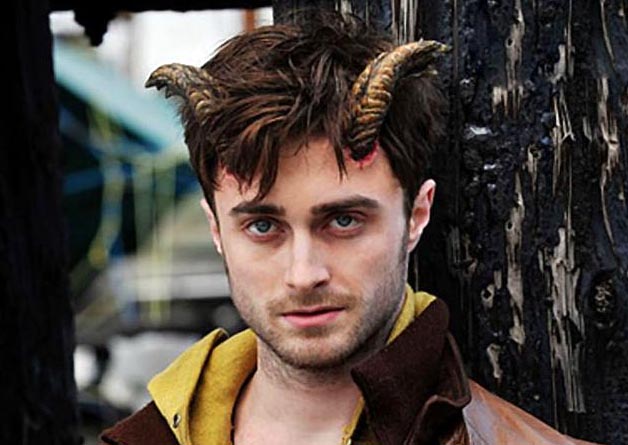 Opening in limited release Friday and already playing on Video On Demand, "Horns" follows the strange happenings of Ig Perrish (Radcliffe), a seemingly harmless Washington man who's the target of a vindictive community and sensationalistic reporters after his longtime girlfriend, Merrin (Juno Temple) is found brutally murdered.
Feeling that everyone is staring at him like he's a devil, Ig ironically begins to sprout horns, which instead of evoking fear, brings out strange behavior in virtually everyone he encounters.
As if they're under the devil's spell, the town's residents begin to confess their true and often times perverse thoughts to Ig, leading him on a puzzling path to search for the person responsible for the murder – including himself, perhaps in an altered state of mind and subsequent blackout.
Much in the way he's approached all of his post-"Harry Potter" roles, Radcliffe says the choice to do the edgier material came from his desire to play an interesting character, and in no way was an attempt to distance himself from the famed, boy wizard character that he played in eight films.
"I think people are in the habit of thinking that anything I do is a statement on what I used to do, and it's really not," Radcliffe said. "I've always tried to make it clear when I can, that me d
oing other things isn't a way for me to distance myself from 'Potter.' I'm very proud to be associated with those films."
Radcliffe, 25, said he was reminded of how important it is to be proud of your past when he met a man who used to be in a punk band before he switched over to acting.
"I was a big punk fan and the time and I asked him about his career, but he wouldn't talk about it," Radcliffe recalled. "I found that very odd and sort of a shame. How sad would that be to not be associated with the thing that made you or brought you to prominence? In my case, 'Potter' was incredibly formative to me and a wonderful experience. I don't want to forget that."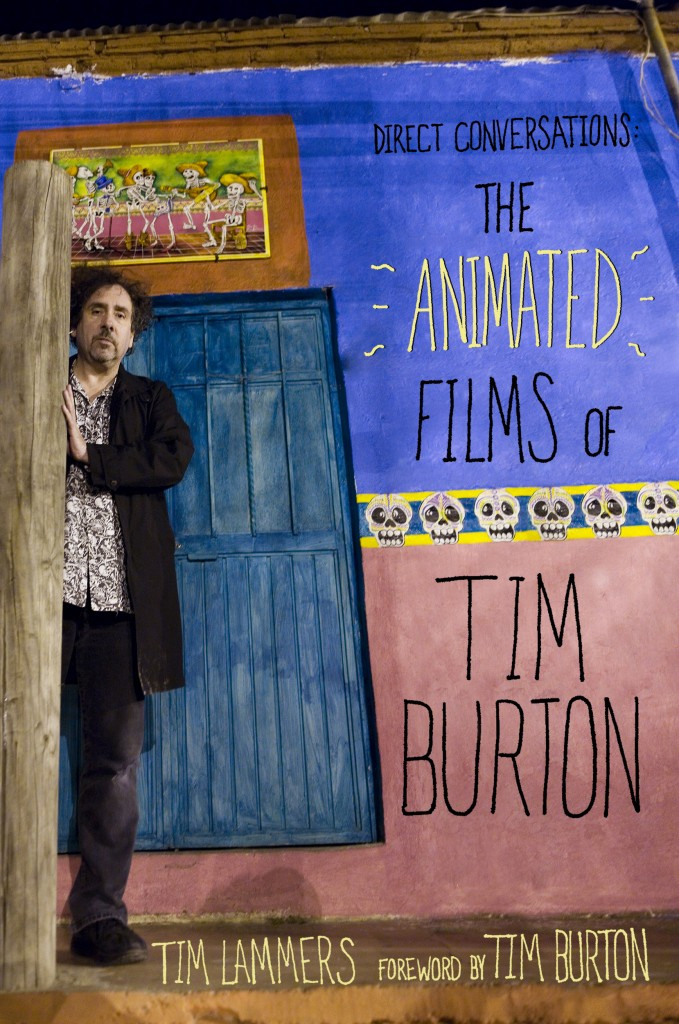 "Horns" is no question another great entry in Radcliffe's quest to spread his creative wings. Directed by Alexandre Aja ("The Hills Have Eyes," "Piranha 3D"), the film blends several genres, including horror, black comedy, drama, mystery and heartbreaking romance.
"That's why I was wanted to do this film. Apart from it being a very cool story told in a really inventive, original, exciting way," Radcliffe explained. "Plus, there was Alex, and I don't use this word lightly, but he's a genius. I think he's the best all-around director I've ever worked with in terms of how he is visually and how he is with the actors.
"Also, he harnesses the creativity of the crew better than I've ever seen any other director do it," Radcliffe added. "It became apparent early on, that he listens to the crew, and if they have a good idea, it'll be in the movie. Alex is secure enough in creativity that he doesn't view any suggestion as a slight on his talent, which I feel some directors do. So as soon as the crew realized that, it made everyone want to work twice as hard, including the actors."
One crew that it got its workout with "Horns" was the make-up effects crew, that, apart from sealing the prosthetic horns on Radcliffe's head, were tasked with creating a ghastly look for the actor in the movie's climactic, final act.
Radcliffe said it's the biggest prosthetic work he's had done on a film after the final chapter in the "Harry Potter" series, where he donned "hex" makeup to give the appearance that his face was swelled up like he'd been stung.
That make-up job took three hours at a time, Radcliffe says, and thanks to advances in the craft, getting the makeup done for "Horns" went much faster than "The Deathly Hallows, Part 2."
"It's been about four or five years since the last time I had prosthetics done, so it was a lot easier. Plus, I definitely knew what to expect this time," Radcliffe said. "Everything was practically done that you see at the end, the face, the eyes, everything."
Undoubtedly, though, it's the horns that are the coolest looking practical make-up effect Radcliffe sports, which begs the question: Who would win if he and Angelina Jolie's Maleficent locked horns?
"We were just talking about that other day because Juno's in both films," Radcliffe said, laughing. "So, we came to the conclusion that she only does movies with people who wear horns now. I haven't seen 'Maleficent' but I have seen Angelina Jolie with her horns and I wouldn't want to trifle with her."
-Tim Lammers
Follow Tim on Twitter or Direct Conversations on Facebook.