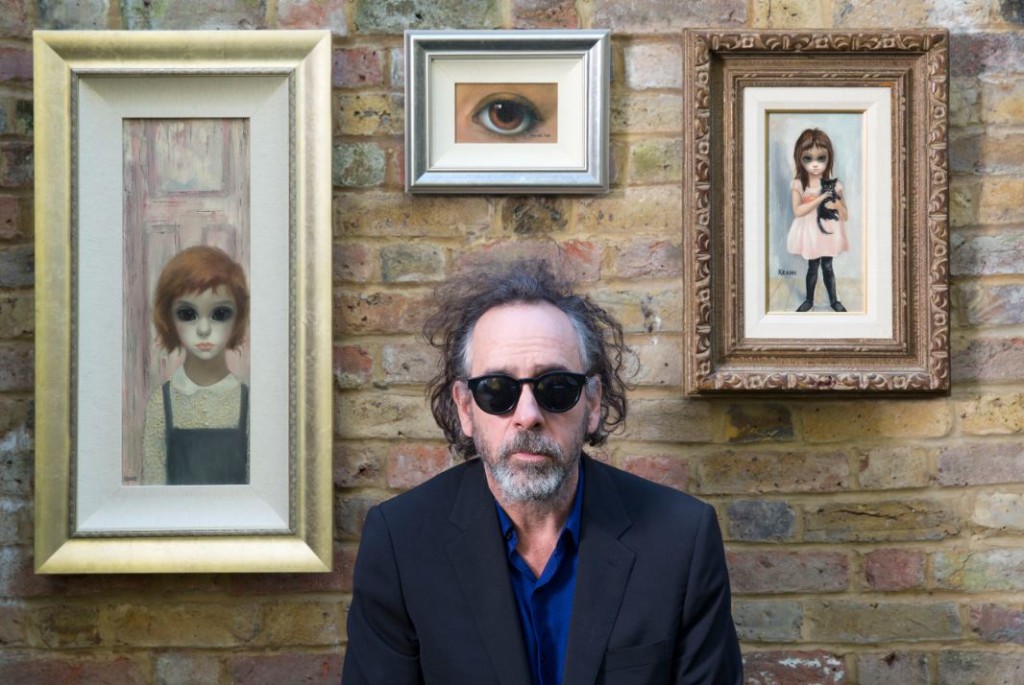 With nominations from the Golden Globes, Independent Spirit Awards and Critics Choice Movie Awards already to its credit, there's no question famed director Tim Burton's latest film, "Big Eyes," is in serious  contention for more honors as the film world draws closer to the Academy Awards. But truth be told, the twice-Oscar nominated Burton has never been interested in winning awards himself, and would rather forgo a trip to any podium to make sure the people who most deserve the accolades finally get their due.
Burton said in the case of "Big Eyes," any awards attention means a bigger victory for Margaret Keane, 87, the subject of one of the strangest cases of art fraud the world has ever seen. Passionately brought to the big-screen by Burton and his "Ed Wood" screenwriters Scott Alexander and Larry Karaszewski, the film tells the story of the artist (Amy Adams), who in the 1950s and '60s stood silent as her scheming husband, Walter Keane (Christoph Waltz), took credit for her world-renown paintings of big-eyed children — until she found the courage to expose the fraud.
"Scott and Larry showed Margaret the movie while I was still finishing it, and she got quite emotional," Burton recalled for me in a recent interview. "It was interesting to hear things like, 'Oh, my God, that was like Walter.' Because we weren't there and the history is sort of sketchy to us, it was gratifying to hear that we sort of captured some emotional things that really touched her. It was really nice to hear those things because she really is a special person."
Burton largely credits Adams with capturing the spirit of Margaret Keane, who appears in a background cameo early in the film, as well as in a photo with the actor during the end credits.
"From Amy's point of view, after meeting her, she really wanted to do her justice," Burton said. "It's hard, because it's a strange character. She's very quiet, very shy, but not a victim. She has a really strong core, and she found her voice in a way that she only could do it. It was important to me, the writers and Amy to get things right."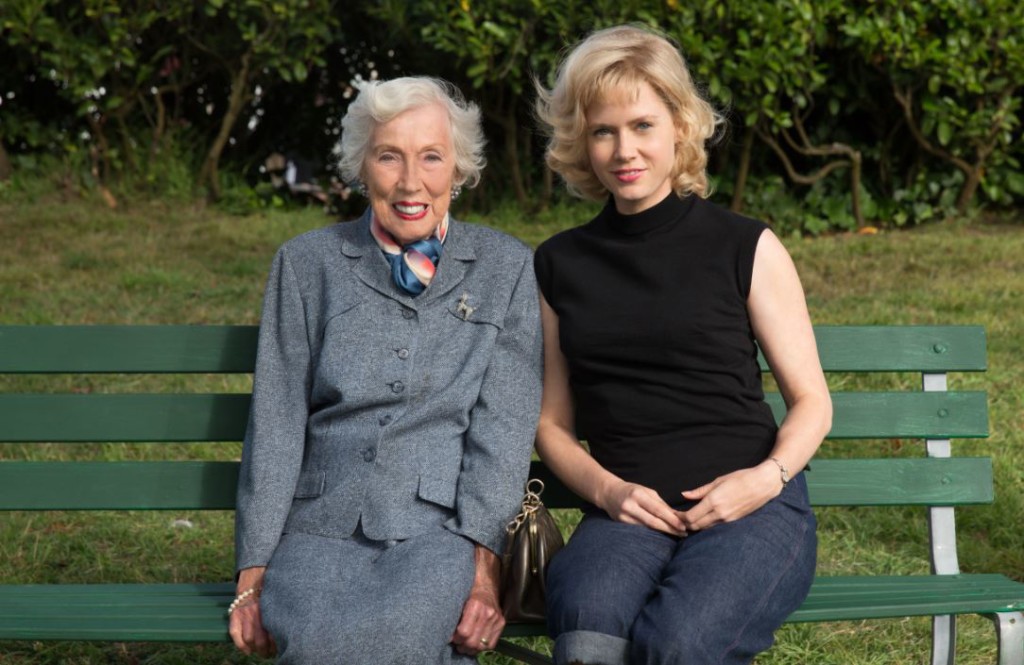 'Big' influence
Anyone familiar with Burton's artwork well knows that the characters in his sketches and paintings generally have big, rounded eyes with small pupils — characteristics that have been most often realized on the big-screen in the director's stop-motion animated classics "Vincent," "The Nightmare Before Christmas," "Corpse Bride" and "Frankenweenie."
And while Margaret Keane's big-eyed subjects have large pupils, Burton said he was no doubt influenced early in his life by the artist's distinct style. Born an
d raised in Burbank, California, Burton said he vividly recalled the "Children of the Damned" meets Rod Serling's "Night Gallery"-type of spooky images by the San Francisco-based artist thought to be Walter Keane hanging everywhere.
"What probably influenced me was the mixture of emotions that you get by looking at the images," Burton observed. "There's sort of an eerie quality and sadness, as well as a darkness and humor and color. All those things together obviously resonated with people. There were a whole other artists that tried copying it, but couldn't quite capture that unique strangeness of the images."
While "Big Eyes" gives Burton the opportunity to tell Margaret Keane's story through the medium everybody knows the filmmaker for, the material actually holds a deeper meaning for him because of his background as a sketch artist and painter.
"Big Eyes" executive producer Derek Frey — who has been collaborator of Burton since "Mars Attacks!" in 1996 — says the revelation of the depth of his friend's work in the 2009 book "The Art of Tim Burton" (Steeles Publishing) and subsequent exhibit at the Museum of Modern Art in New York City that same year without question put Burton on the path to direct "Big Eyes."
"'Big Eyes' is probably a film that he wouldn't have made five or six years ago," Frey told me in a separate interview. "When I started working with him, I knew of this hoard of art work he had and how prolific he was. People knew that he sketched and that he came from animation, but what they don't realize is that he continues to draw something every single day.  It wasn't until the MoMA show started that people started to understand that this was more than something he did when he was young. It's something that still drives him as an artist and a filmmaker, and that is something that really drew him to the 'Big Eyes' story."
Apart from connecting with Margaret Keane as an artist, Frey believes the similar reactions people had to Burton's films and Keane's paintings, respectfully (or disrespectfully, in the case of critics), were  major factors in his commitment to directing the film.
"Of course, he knew of Margaret Keane before getting the script and knew of her story in the 1950s and '60s, but what drew him to the project initially was the fact that the work was embraced and consumed by the general public, but then panned by the critics. Tim could relate to that," said Frey, referring to the uneven critiques of the director's work over the years. "The reviews of the paintings weren't positive, but yet the exhibits continued to break records with people coming all over the world to see them. They inspired people to go to museums or pick up a paint brush. As Tim the filmmaker, being able to relate to how critics viewed his work was definitely something very personal to him in relation to  'Big Eyes' and Margaret Keane as an artist."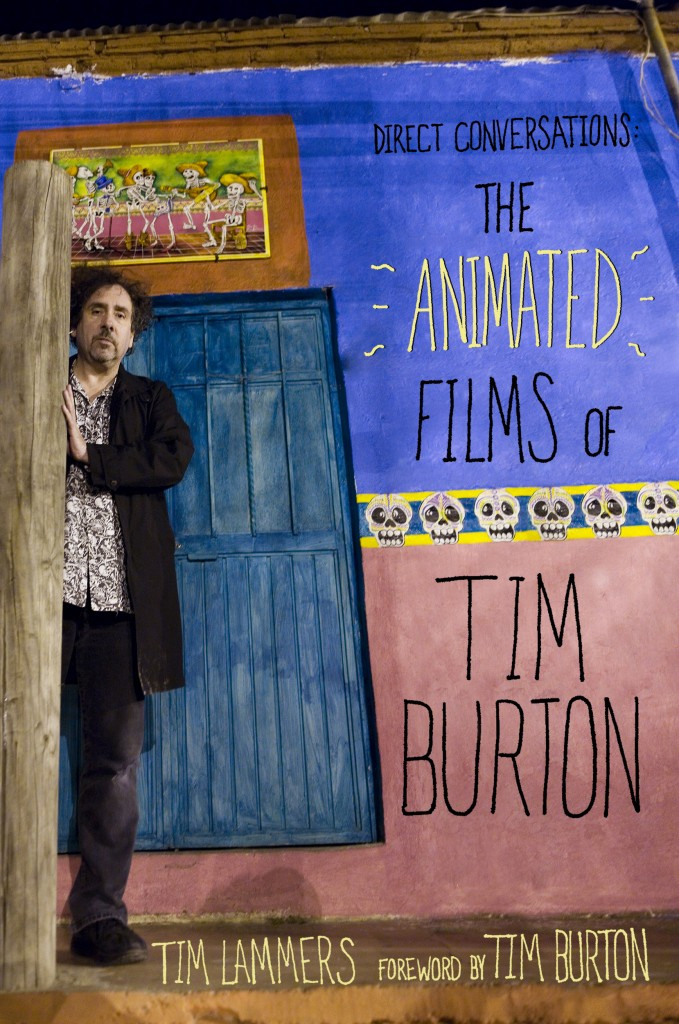 The windows to Margaret's soul
Burton said that throughout his career, he's been fascinated by certain actors' eyes and their ability to help tell a story, from  frequent collaborators Johnny Depp and Helena Bonham Carter, to Winona Ryder and Eva Green — the "Dark Shadows" star who has the lead role for his next film, "Miss Peregrine's Home for Peculiar Children."
Perhaps it was a bit of a happy accident then that Adams — whom Burton cast to paint, in a cinematic sense, the big-eyed children — had a mesmerizing set of eyes herself to help reflect Keane's view of the odd circumstances she was trapped in.
"What was so amazing to me about Amy was, by just staring, you feel so much emotion in her. At least I did," Burton said. "You feel this sort of conflict going on inside of her without her doing anything. You feel it just by looking at her. I find those kind of actors amazing."
Burton believes the reason Adams' portrayal is resonating with preview audiences and yes, even with those pesky critics, is because her portrayal isn't just merely about recreating brushstrokes. Instead, Burton captures through Adams' eyes and the window to Margaret Keane's soul the inner-turmoil of a woman in a time where females' roles in society were greatly unappreciated and far under-valued.
What made the situation unique, of course, was that Margaret Keane was also an artist in  a time where women, apart from Georgia O'Keefe, were not accepted in the art world, and she was effectively being forced by Walter Keane to follow his lead without questioning his motives and churn out the big-eyed children for immense profit. The relationship — an odd dynamic of a man trying to suppress his wife's self-esteem while she was expected keep her creative impulses intact — did not exactly reflect the typical portrait of a nuclear family 50 years ago, Burton said.
"They sort of represented the times to me in a way, where the idea of the American Dream with a husband, wife and kids was changing," said Burton. "With the Keanes, you had this dysfunctional relationship where they were creating these weird, mutant children with these paintings. So in some way, their story represents, symbolically, something to me about the time and how it was changing from one era to another from the '50s into the '60s. They captured the spirit of the changing times, but in a weird way."
-Tim Lammers