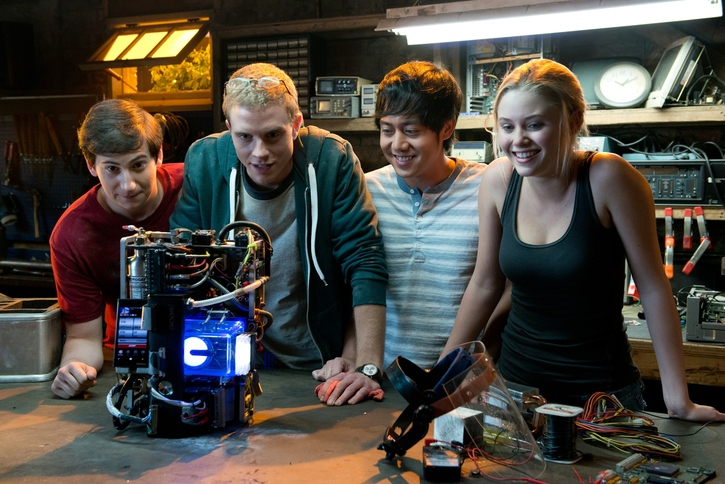 "Project Almanac" (PG-13) 2 1/2 stars (out of four)
Get ready to be all shook up by producer Michael Bay's manic movie "Project Almanac," the latest offering from MTV Films that puts the shaky in shaky cam. A first-person camera movie (a la "Cloverfield" and "Chronicle") that's clearly aimed at the teen demographic, "Project Almanac" would be nearly intolerable if not for its ever-fascinating  narrative about traveling back in time, and the potential repercussions those travels have on the future. In a weird way, "Project Almanac" is like "Back to the Future" with an MTV generation twist.
Jonny Weston stars as David Raskin, a brainiac Atlanta high school senior on a course to attend MIT, only if he can come up with the money to attend the prestigious institution. Looking for ideas for a scholarship presentation while rummaging through the family attic, David discovers a video from his 7th birthday party where an image of his current-day self appears in a mirror.
Investigating the bizarre occurrence, David discovers his dad worked for a secret government program and was developing a machine to make time travel possible. Together with his science nerd friends (Sam Lerner and Allen Evangelista), his sister (Amy Landecker) and the girl of his dreams (Sofia Black-D'Elia), David figures out how to make the "second chance machine" work, which enables the group to travel back in time.
But as the group discovers, the more they jump back and forth in time, the more their actions alter future events, sometimes with deadly results. Worse yet, any attempts to fix what they've done by going back in time again only creates other problems.
Naturally, "Project Almanac" is predictable insofar as we know that messing with history is bound to backfire on the teens. The great thing is, we have no idea how. While the narrative as a whole is a stretch, "Project Almanac" is entertaining as long as you sit back and enjoy the and ride and don't let the movie's inconsistencies drive you crazy.
Even though the film features a cast of unknowns and perpetually nauseous camera movements, the always spellbinding concept of time travel and rewriting history makes "Project Almanac" a worthwhile trip. The whole idea of documenting the events of the film on a smart phone video feels fitting for today's tech-savvy generation, and the mind-bending concept is enough to hold everybody else's attention.
While the presentation of "Project Almanac" is less than desirable, there are far worse ways to spend a couple of hours.
Reviewed in brief:
"Black Sea" (R) 3 stars (out of four)
Jude Law gives a commanding performance in "Black Sea," a dark and gritty submarine thriller that will undoubtedly test the limits of claustrophobic moviegoers. Law stars as Robinson, a hard-nosed Scottish sub captain unceremoniously discarded by his employer after 11 dedicated years on the job. Before too long, though, Robinson is approached by a shady financier to command a bucket of bolts to the dangerous depths of the Black Sea, where rumored to be buried on a ridge is a Nazi U-boat that contains $20 million in gold.
With everyone promised an equal cut of the profit, the submarine soon turns into an underwater deathtrap as crewmembers contemplate killing one another to effectively get a bigger slice of the loot. But as vessel becomes damaged and the shocking plan behind the mission is revealed, the crewmembers have to find a way to put aside their differences if there's any chance for survival.
Expertly directed by Kevin Macdonald, the great thing about "Black Sea" is that it's every bit about its deeply flawed characters as it is the intense action scenes that propel the story ahead to its final destination. And while the scenarios get more ridiculous as the film enters its final act — the ending presents the most implausible scenario — "Black Sea," despite its faults, is a pretty exciting ride.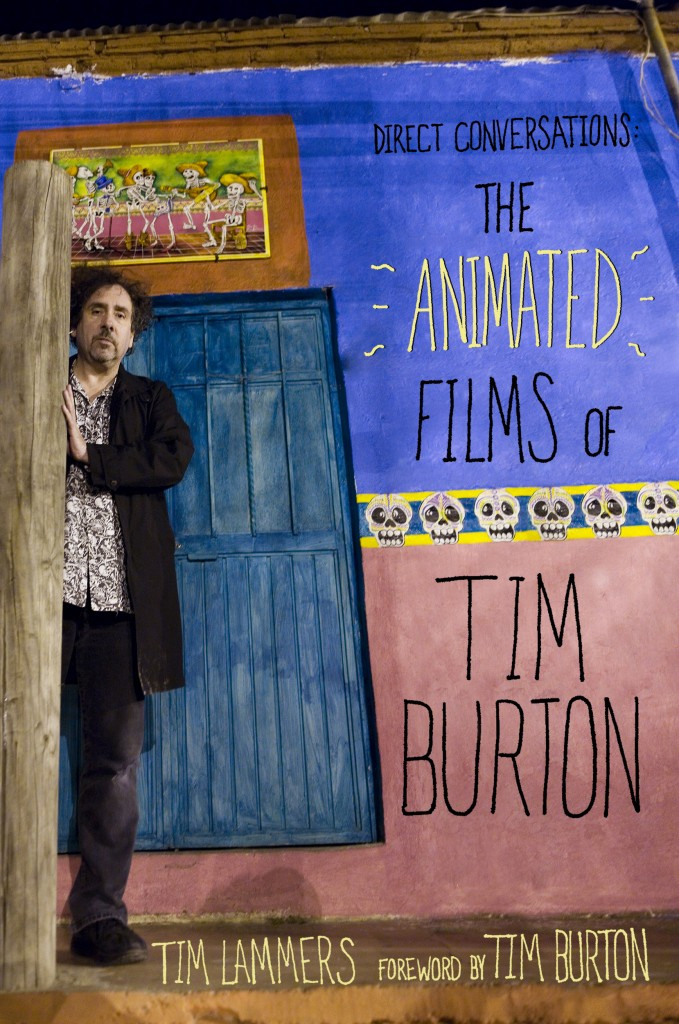 "Black or White" (PG-13) 3 stars (out of four)
Kevin Costner stars in and produces "Black or White," a gutsy family drama that examines race relations in the U.S. through a custody battle for a mixed-race child between her white maternal grandfather (Costner) and black paternal grandmother (Octavia Spencer).
Costner plays Elliot, a successful Los Angeles attorney who, along with his wife (Jennifer Ehle) raised Eloise (Jillian Estelle), after their daughter died in childbirth. But after his wife's sudden death, Elliot becomes despondent and his drinking problem worsens, so Eloise's grandmother, Rowena (Spencer) seeks shared custody. The case becomes more intense when the Eloise's recovering drug addict father (Andre Holland) resurfaces and claims he can now parent her full-time, even though he avoided the responsibility the girl's entire life.
Interview: Kevin Costner talks "Black or White"
Writer-director Mike Binder unflinchingly dives into a touchy area with "Black or White" as the subject of race enters the court battle, as both sides debate which culture, effectively, would be best for Eloise to be raised in. What follows is a brutally honest discussion of race from both sides of the case, which manages to be effective without being politically correct or preachy.
For as powerful as the subject matter is, "Black or White" is hampered, oddly enough, by the film's score, which sometimes makes it feel like a Lifetime movie. That's too bad, because everybody in the film — from Costner and Spencer to Anthony Mackie as Rowena's brother attorney and comedian Bill Burr in an effective, serious turn as Elliot's law associate — bring their A-game. Whether you catch "Black or White" in theaters or eventually on the tube, it's a film that everybody should make a point seeing.
Tim Lammers is a veteran entertainment reporter and a member of the Broadcast Film Critics Association, and annually votes on the Critics Choice Movie Awards. Locally, he reviews films for "KARE 11 News at 11" and various Minnesota radio stations.