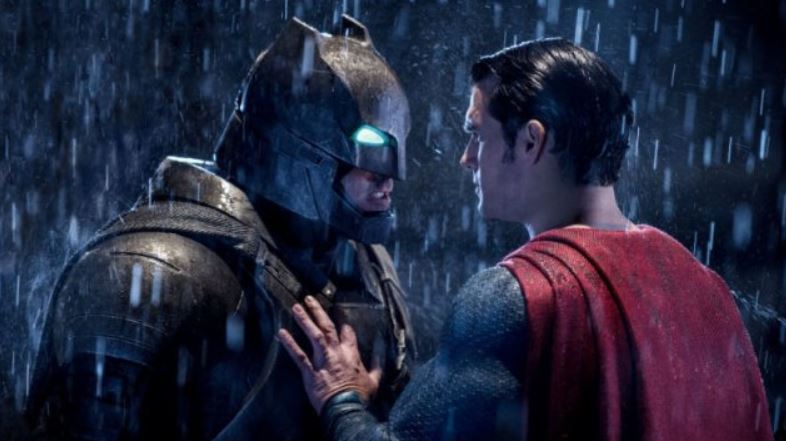 "Batman v. Superman: Dawn of Justice" (PG-13) 3 stars
Director Zack Snyder creates an exciting template for the long anticipated "Justice League" movie with "Batman v Superman: Dawn of Justice," which finally pits DC Comics' two most iconic superheroes against each other on the big screen. The film picks up 18 months in the aftermath of General Zod's attack on Metropolis, where, as we find out, involved a personal loss for Bruce Wayne (Ben Affleck). Unlike others who look upon Superman (Henry Cavill) as a savior, Wayne perceives the alien from Krypton a threat to humanity, and he devises a plan to suits up as Batman to stop him.
The introduction of other members of the Justice League are sensible, especially the stunning Gal Gadot as Diana Prince and the butt-kicking Wonder Woman. The casting is terrific all around, including the return of Amy Adams as Lois Lane and Laurence Fishburne as Perry White, and the introduction of Jeremy Irons as Bruce Wayne's caretaker, Alfred, and Jesse Eisenberg — who's great as the sniveling, off-kilter Lex Luthor.
Snyder squeezes a lot of material into the 2 hour, 33 minute frame of "Batman v Superman," including some huge plot developments that you won't see coming. It's not a perfect movie: the ending feels drawn out and the special effects in the third act get to be a bit exhausting, but overall the movie is a rousing, crowd-pleasing experience that's made for fans and not highbrow critics.
"My Big Fat Greek Wedding 2" (PG-13) 3 stars
It's taken 14 years, but Nia Vardalos and John Corbett are back with another look at the delightfully eccentric Portokalos family in "My Big Fat Greek Wedding 2," a heartfelt and funny follow-up to the surprise blockbuster original. The story picks up 17 years after the events of the first "Greek Wedding," where Toula (Vardalos) and Ian (Corbett) are fretting over the decision of where their 17-year-old daughter, Paris (Elena Kampouris) will be going to college.
Exhausted already over the day-to-day happenings, Toula's life becomes even more complicated when a huge family faux pas involving her dad and mom, Gus (Michael Constantine) and Maria (Lainie Kazan), is revealed. The film has several moments of inspired humor, and other moments that feel familiar, but overall, if you loved the first film, you'll embrace this second invitation to a "Greek Wedding" whole-heartedly.