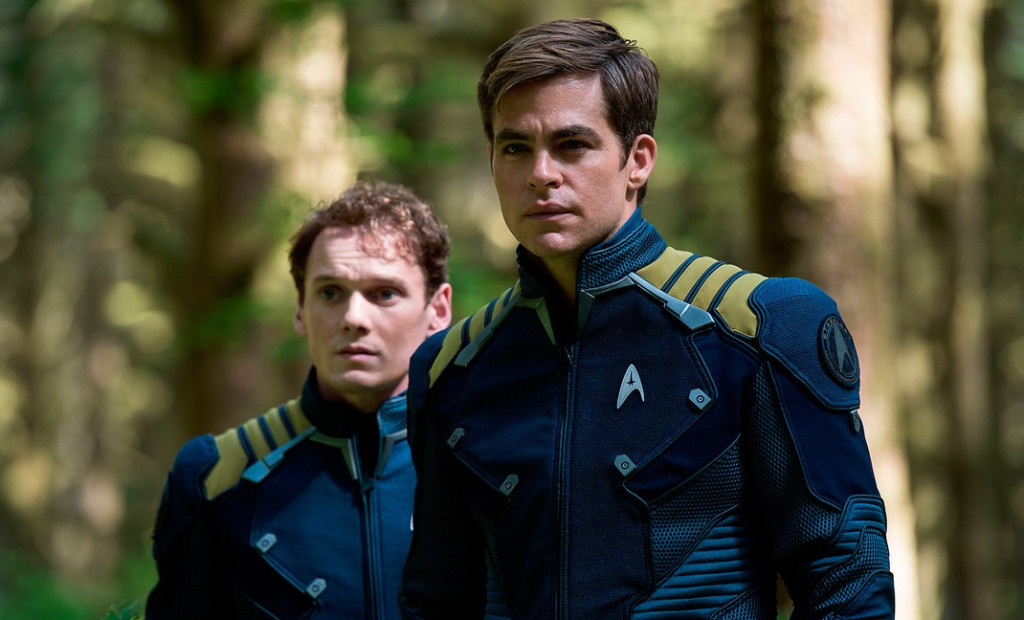 "Star Trek Beyond" (PG-13) 3 stars (out of 4)
Following the underwhelming response to the Khan narrative in "Star Trek Into Darkness," the Starship Enterprise is back on course with "Star Trek Beyond," the third chapter in the reboot of the classic film and television franchise.
Once again starring Chris Pine at the helm as Captain Kirk, this 'Trek' finally finds the Enterprise on its five-year mission into deep space. Answering a distress call to a distant planet, the ship is destroyed by the vindictive villain Krall (Idris Elba), who takes most of the crew members hostage as he prepares to execute a deadly plan of revenge on the Federation.
Interview: Simon Pegg talks 'Star Trek Beyond'
While the "destroy the Federation" narrative feels familiar, "Star Trek Beyond" has all the elements you'd want in a "Star Trek" film: smart dialogue, exciting action, spectacular visual effects and moments of poignancy, all while maintaining a sense of humor about itself. Most importantly, it maintains the tone of the franchise, which celebrates its 50th anniversary this year.
You can't help but be saddened throughout the film every time Anton Yelchin pops up on screen as Chekov, showing once again the brilliance that was cut short by his tragic death last month.
"Ice Age: Collision Course" (PG) 3 stars (out of 4)
The fifth film in the "Ice Age" film series is probably more of a screwball comedy than any of its four predecessors, yet it has the most dire of circumstances: an asteroid is hurtling toward the planet and threatening extinction, and the woolly mammoth Manny (voice of Ray Romano) and his pre-historic friends, including the one-eyed weasel Buck (Simon Pegg), must find a way to deflect it off its collision course.
Despite the end-of-the-world storyline, "Ice Age: Collision Course" is hardly a film that will have younger viewers fretting. In fact, the film is very kid-friendly, especially when it comes to the subplot involving Scrat the sabre tooth squirrel.
Continuing his quest to get that ever-elusive acorn, Scrat sets off the chain of events that puts his fellow creatures in peril. It's easily his most entertaining adventure yet.
Reviews of "Star Trek Beyond" and "Ice Age: Collision Course" starting 10 minutes in on "The KQ Morning Show."