Film nominated for 6 Oscars Thursday including Best Picture
It's been a whirlwind year for heralded actress Sienna Miller, landing not one but two pivotal roles in two of the year's most acclaimed films: "American Sniper" and "Foxcatcher."
In oddly timed bits of casting, though, Miller plays the eventual widow of two real-life men who met tragic deaths early in their lives. Even in the face of tragic storylines, it's hard to say no when acclaimed directors come calling, especially when it's the likes of Clint Eastwood for "American Sniper."
"I would have been happy to make the tea on Clint's set much less be a part of the actual film," Miller told me, humbly, in a recent call from New York City. "He's phenomenal. As a young girl dreaming of being an actress, he's one of the people I dreamed of working with. I still can't believe this has all happened."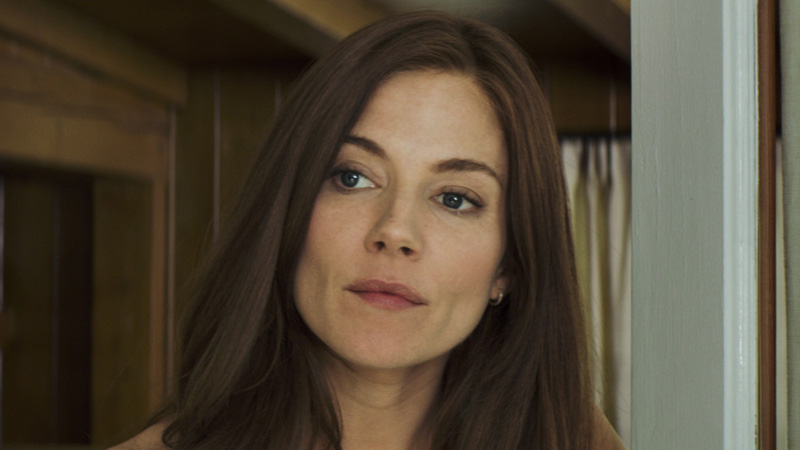 Opening in theaters nationwide Friday, "American Sniper," based on Chris Kyle's best-selling novel of the same name, tells the harrowing true story of the Navy SEAL (played by Bradley Cooper), who is credited with being the most prolific sniper in American military history. The film nabbed six Oscar nominations Thursday, including Best Picture, Best Actor for Bradley Cooper and Best Adapted Screenplay.
Miller stars in "American Sniper" as Taya Kyle, who unwaveringly stood by her husband's side as he endured the stress and danger of the battlefield in Iraq over four tours of duty; and found herself challenged by the deep, psychological effects the war had on Chris when he returned home to be with his wife and two young children.
"Ultimately, the title is 'American Sniper' is story about Chris Kyle, but I think his and Taya's relationship is a huge part of the book and the film," Miller observed. "I do think by looking at the relationship, it grounds the war. It helps you find the human behind the Navy SEAL. It shows what the man faced while trying to raise a family and be a husband, but it also shows the immense sense of duty he felt to serve his country when he wasn't in active service. He felt that there were people dying that probably wouldn't be dying if he had been there. I think that dynamic is really interesting, because his relationship with his family was a huge part of his life and was well-represented in the film."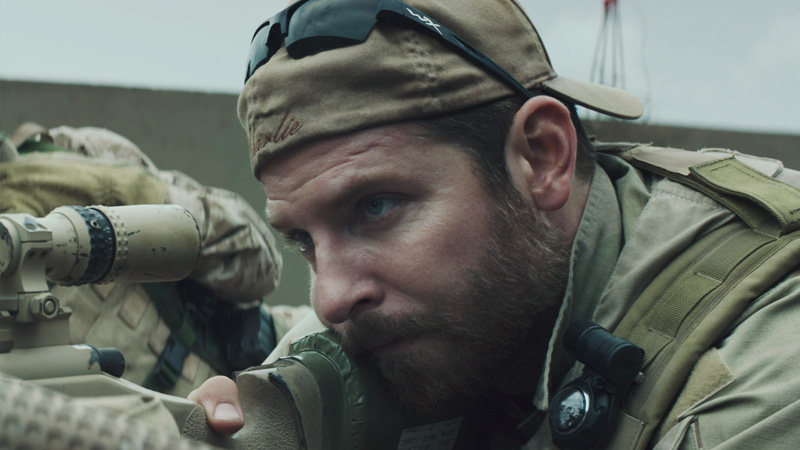 Miller, who was cast in the film last March and began shooting in May, worked very closely with the real-life Taya Kyle during the production, gaining access to communication between the couple when Chris Kyle was serving abroad.
"Taya is so unbelievably open, and so wanted this film to be a good representation of his and Chris' relationship. She was just the easiest woman to talk to and so generous," Miller said. "She kept all of their email correspondence while he was on his tours, and let Bradley and I have access to them. There were hundreds of really interesting emails, and she let us go through them so we could get a sense of what their relationship was like."
In addition to the emails, Miller said Taya Kyle was open to any question she wanted to ask.
"Of course, there were questions you have to ask and you have to be really forensic in your examination of someone if you want to do them justice, but at the same time, she never made me feel uncomfortable at all," Miller said. "She said, 'Just ask me anything. I want to help. I want you to get this right. Please don't be shy or worry about me getting upset.' She told me almost everything, and we became really close as a result of that. So, while by nature I feel uncomfortable to ask those sorts of questions, I felt I had to serve the film and serve the performance and do my work."
While she naturally respects Taya Kyle immensely for what she endured while her husband was alive and the harsh circumstances she's faced since — including a defamation suit filed by former Minnesota Gov. Jesse Ventura transferred to the widow after Chris Kyle's untimely death in 2013 — she also feels a greater sense of appreciation for members of the military and beyond.
"I have such a new-found respect not only for the men and women in the military and who are serving in combat, but the spouses left behind," Miller said. "I think in a way they're making as much of a sacrifice because it's impossible to raise a family and not know every day whether your husband is going to live or die. It has to be an unbelievable situation to find yourself in. Of course, Taya Kyle understood who her husband was, but at the same time, it's an enormous sacrifice on both sides. Before I started the film, I hadn't given enough thought to that."
MORE: Sienna Miller talks about Jesse Ventura lawsuit against Taya Kyle