Agree or disagree, here's this year's Top 10 list — wedging in 14 of the best movies on the big screen in 2014. See you at the movies in 2015.
10. "The Box Trolls"/"The Lego Movie" — "The Boxtrolls" proves why stop-motion is still the best of all forms of animation, and "The Lego Movie," a computer-animated film that mimics the under-appreciated art form, proves why we need more.
9. "Unbroken"/"Fury" — Directors Angelina Jolie and David Ayer shine proper lights on the unsung heroes of World War II: POW survivor Louie Zamperini in "Unbroken," and a Sherman tank crew forced to do horrific things in order to survive in "Fury." What Jolie lacks in context of Zamperini's sufferings in the PG-13 "Unbroken" is more than made up for in brutally realistic R-rated "Fury," starring, oddly enough, Jolie's husband Brad Pitt.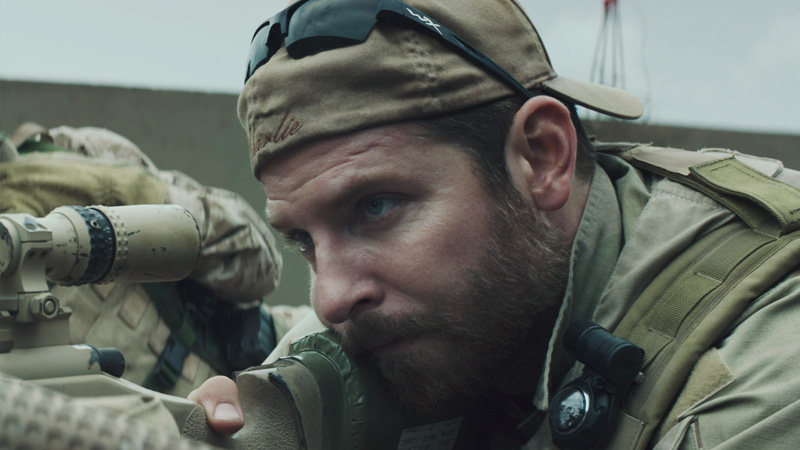 8. "The Imitation Game"/"Big Eyes" — The amazing tale of Alan Turing (Benedict Cumberbatch) is told on two levels: One about Turing the  genius mathematician who invents a pre-cursor to the computer to help the British break German's Enigma code during World War II; and second Turing as gay man in a time where homosexuality was outlawed in the U.K. Since his covert efforts with Britain's MI: 6 technically didn't exist, not even saving millions of lives couldn't prevent the persecution of one life – Turning's own. "Big Eyes," meanwhile, tells another true story about secrets – this one set in pop art scene of the 1950s and '60s – through the unique cinematic brushstrokes of canvas and film artist Tim Burton.

7. "Captain America: The Winter Soldier"/"X-Men: Days of Future Past" — While the wonderfully funny and action-packed "Guardians of the Galaxy" marked a departure to the light side for Marvel Studios, the latest film in "The Avengers" superhero saga daringly ventured down the complete opposite path with a '70s political thriller twist, to boot. Though technically not a Marvel Studios property, "Days of Future Past" and star Hugh Jackman did its Marvel Comics roots justice by righting some wrongs from previous films in the "X-Men" series.

6. "St. Vincent" — Bill Murray is at his best in the feel-good movie of the year as a ne'er do-well with a heart of gold and chamber of heartbreaking secrets. Melissa McCarthy, Naomi Watts, Chris O'Dowd and newcomer Jaeden Lieberher complete the joyous halo that encircles Murray in "St. Vincent," a dramedy that's every bit as poignant as it is funny.

om/pub/shockwave/cabs/flash/swflash.cab#version=6,0,40,0" bgcolor="#FFFFFF">